Content
The meat and potatoes, heart and soul, sum and substance of a site. This is where you put your stuff! Choose from several content types to establish page layout and accommodate a wide variety of material such as text, images, videos, tables, slideshows, news feeds, calendars, link lists, and so much more.
Can I use more than one content type on a page?
Yes! You can add multiple content types per page and rearrange them as you see fit.
Page layout is highly configurable; you could start with a paragraph of text, transition to a grid, throw in a wide open space, and end with a slideshow. However, we do recommend against using too many content areas on a page as more stuff = greater load time.
Which content type is best?
Figuring out what content type to use might seem daunting at first but there are recommended uses for each. Click on a content type below for suggestions and examples.
Four Content Types
Additional Content Sections
All pages can contain multiple content sections with each using a different content type. Click the plus sign (+) near the heading label of an existing content section to add another. More on adding, removing, and rearranging content.
Don't miss the inspirational examples below for ideas on combining multiple content types on a single page.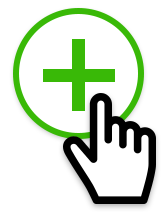 Scientists experimenting in the CMS lab to determine the best content combinations for a viable page.
Great Combinations to Inspire You
There are an infinite amount of page layout possibilities that can be assembled using a combination of content types. Like pizza and ranch dressing, apple pie and cheddar cheese, potato chips and chocolate, here are some great combinations to whet your appetite.