Dashboard
When you log in to the CMS you are taken to the dashboard. Consider the dashboard to be your home area in the CMS; it provides an overview of your recent actions, notifications and site content. The dashboard is comprised of widgets (tools) with a configurable layout so you may add, remove and rearrange the widgets to best suit your needs.
Default Dashboard Layout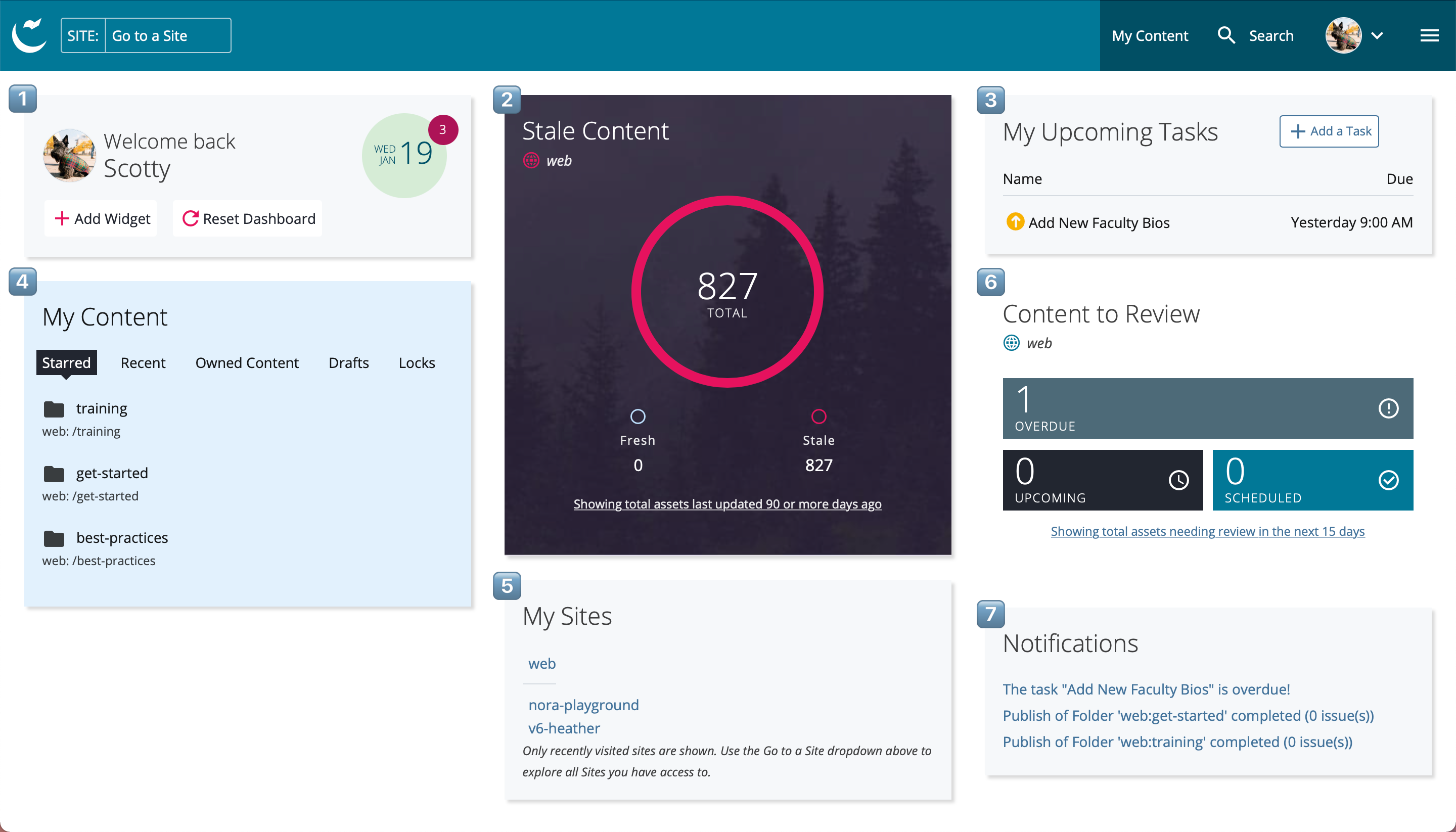 Note: The main toolbar located at the top the dashboard is covered in the Site Management interface.
Widgets
1. Welcome
Add or reset widgets on your dashboard using the Welcome widget.
2. Stale Content
Assets (pages, folders, files) that have not been updated within a set time period. You set the time period in which content is considered stale.
3. My Upcoming Tasks
Tasks allow you to create and organize a CMS to-do list.
4. My Content
Quickly access your recently updated assets, starred assets, and saved drafts.
5. My Sites
Sites you've recently visited; click any of them to switch into the site.
6. Content to Review
Assets with upcoming review dates; review dates can be configured for each asset.
7. Notifications
Your most recent notifications such as publish reports and user mentions.
Tips
As some widgets are site-specific (such as Stale Content and Content to Review), you may add multiples of the same widget and specify a different site for each.
Additional widgets not covered here are available to add using the Welcome widget, however not all are fully functional. Refer to the Dashboard instructions for configuring widgets.