Content WYSIWYG
The default content type is simply called Content but is more commonly referred to as a WYSIWYG, an acronym for "what you see is what you get." A WYSIWYG is an open content area for a variety of material such as text, images, media, and more.
A serving of Content WYSIWYG also comes with sides! Use the optional add-ons for even more ways to serve up your content. Sorry we don't have fries, but if we get enough feature requests...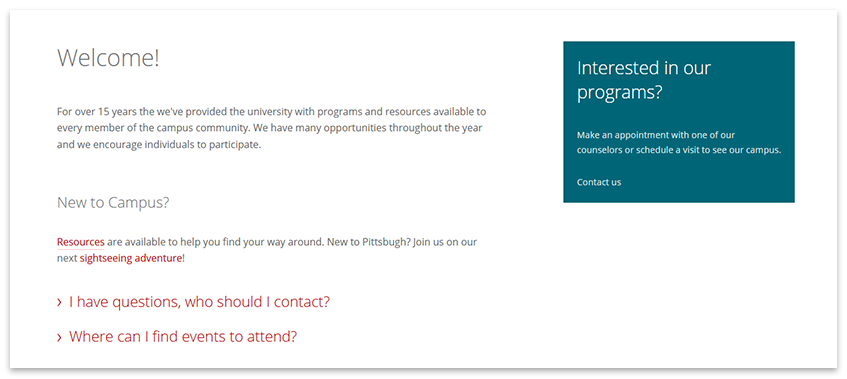 Example of Content WYSIWYG on a page.
Add a Content WYSIWYG
In page edit mode, start with a Content section (to add a new one click the plus sign (+) near an existing one)
For Type select Content

Complete the settings for Section ID (optional)
Add content to the WYSIWYG
Choose an add-on below and follow the steps (optional)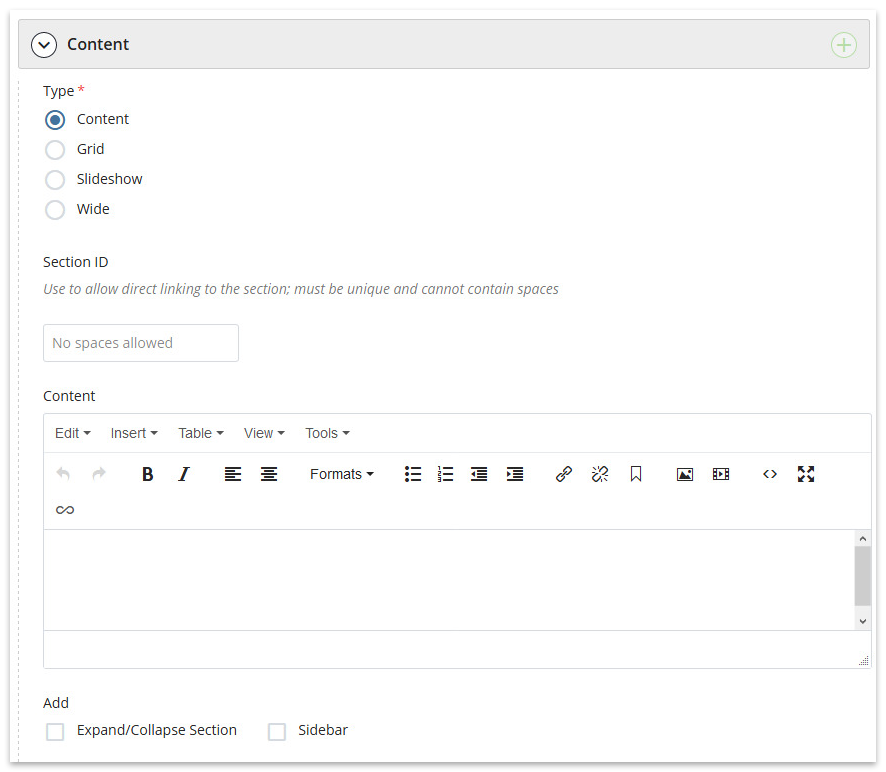 Content WYSIWYG in the page edit interface.
Add-ons (optional)
Enhance the main content with two types of add-on features.
Expand/Collapse
Organize content into click-to-reveal sections, ideal for FAQs and lists of topics.