Standard Page
A Standard page accommodates the majority of content for most sites; it is the default page type and should be used for anything not suited for the special page types.
Standard pages include the following features:
Hero (optional)
Selection of content types
Flexible page options for simple or complex layout
Ability to add multiple content areas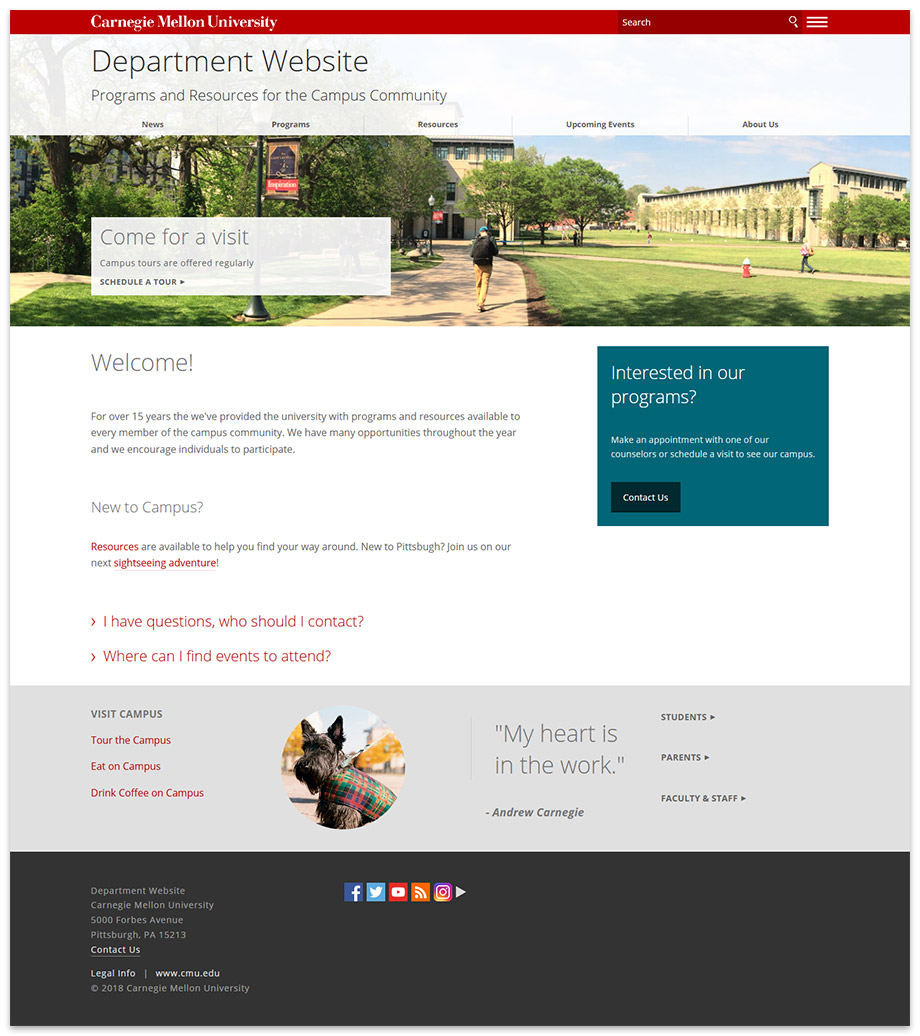 Example of a Standard page
Create a New Standard Page
Select the folder in the asset tree where you want to create the new page. (Need a new folder? Create it first.)
Click Add Content > Page
Complete the required information

Page Name - Enter the system name for the page (displayed in the asset tree and live URL); follow the requirements provided in the interface
Placement Folder - This will reflect the selected folder; click on folder to change if necessary
Title - Enter the user-friendly name displayed in the navigation
Description - Enter a summary of the page; used by search engines
Hide from Navigation - To prevent page from displaying in the navigation, change to Yes; leave at the default No to include it

Social Media Image (optional) - To use a different image for social media other than the one specified in the setup, Choose File to browse and select the image
Add page elements; select an element below and follow the steps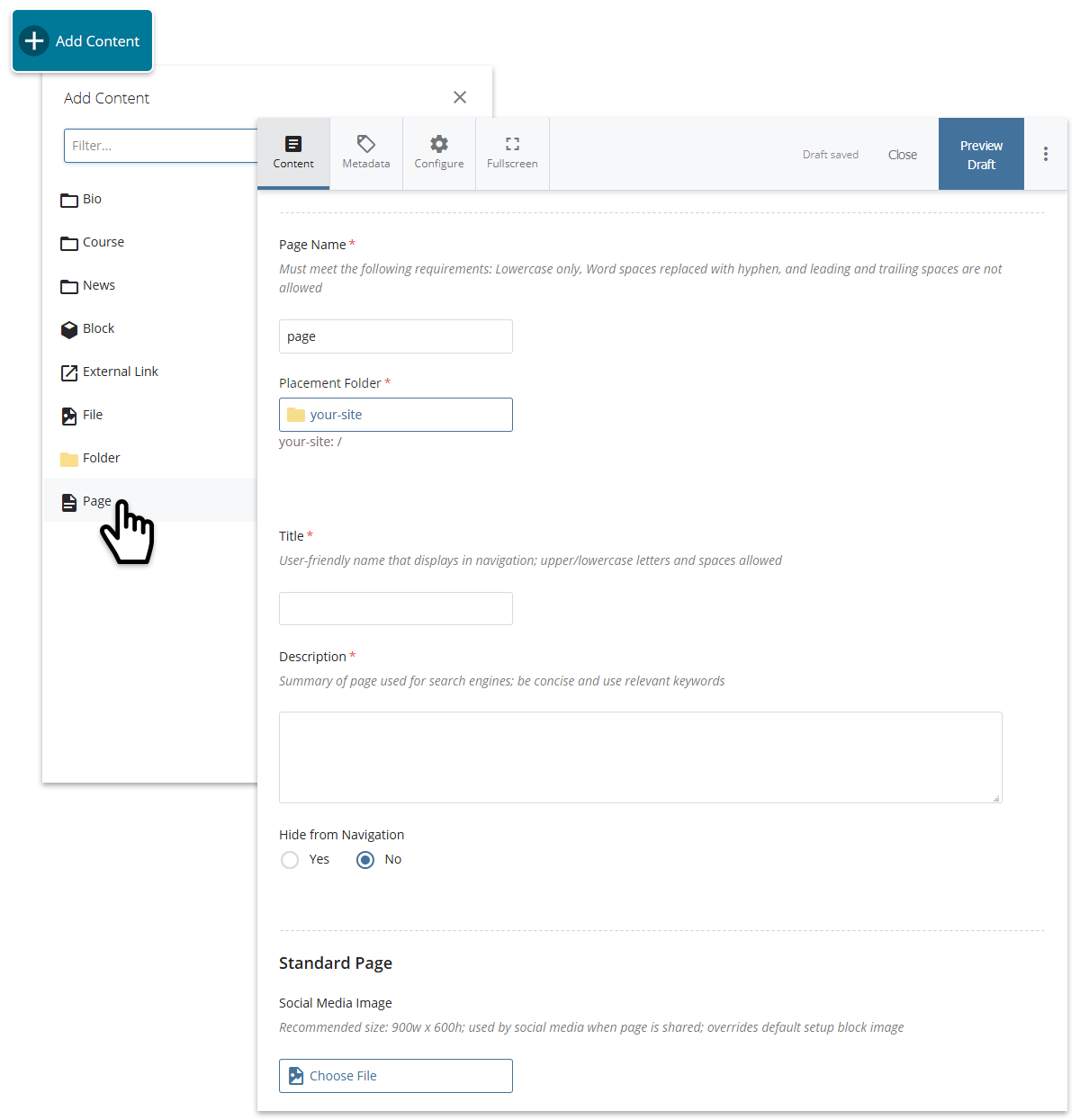 Creating a new Standard Page.
Add Page Elements
Page elements can be grouped into two general regions, Hero and Content.
Hero (optional)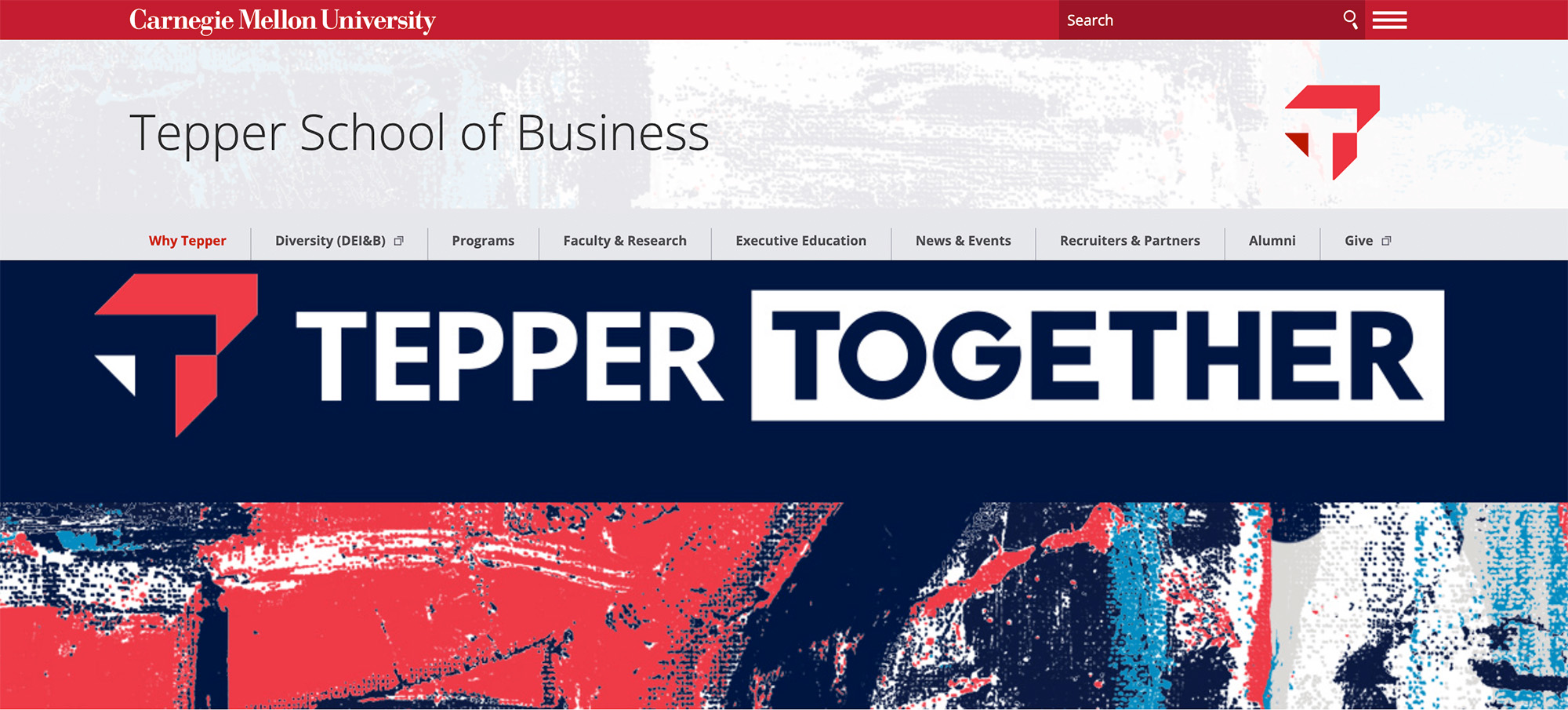 Add excitement to your page by starting with a strong visual.
Content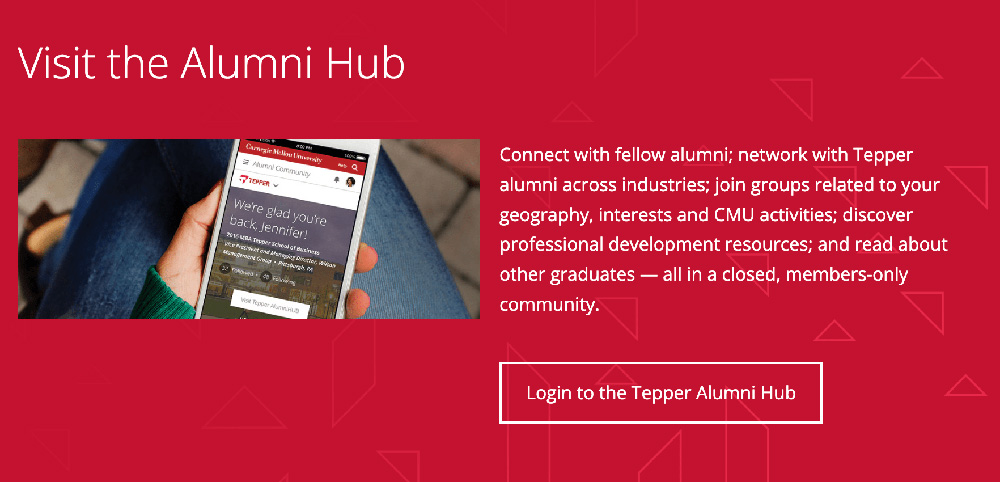 Organize your information with different content layouts.
Tabs
While creating or editing a page, tabs are available at the top of the edit window to configure additional settings.

Content
The interface to edit a page's content including:
Title -  User-friendly name that appears in the navigation and is important for search engine optimization
Description - Page summary used for search engines
Navigation - Whether or not to include the page in the navigation
Content - All the content you put on a page include text, images, media, etc.
Metadata
Display Name - The option to specify a different name from page Title for the navigation
Summary, Teaser, Keywords, Author - Leave blank; not used or not recommended for pages
Schedule a Task - Schedule the initial publish using Start Date or set a Review Date; Note: End Date and Expiration Folder are not currently functional
Configure
Settings not mentioned below should not be modified unless inserting a custom page script.
Include when indexing - Allow the page to be included in the navigation and featured in Bio/News/Course index pages
Include when publishing - Allow the page to be included when publish jobs are performed on the page or a parent folder. More on publishing.
Maintain absolute links when rewriting - Leave unchecked; enabling this setting will cause images and links to break on the live site
Fullscreen
Change the size of the edit window to fullscreen, or revert to original size.