Starter Site
After requesting a new site and completing the approval process, you will be provided with a generic "out of the box" site as shown in the example. Your task will be to take the starter site and make it your own, meaning repurposing the basic elements provided, then building up to complete your site.
CMS Newbie?
Start with CMS 101: Basic Foundations to bring you up to speed. Here's an assist to push you in the right direction:
Select the new site in the Site Selector in the Main Toolbar
Click on the index page in the Asset Tree to view the home page of the site
Follow the steps below to complete your site from start to finish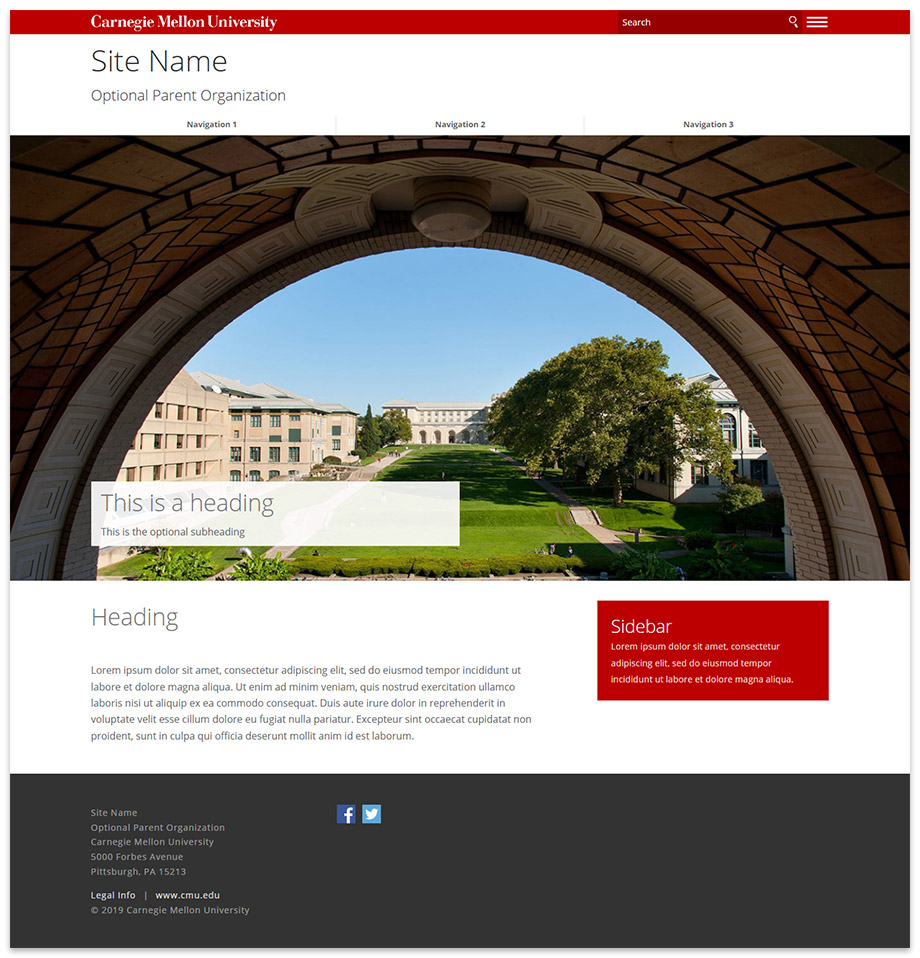 The starting point of all CMS sites... your blank canvas!