Upload Files
Files are the assets used on your site such as the images and documents. All files can be uploaded to the CMS using the same method.
Upload a File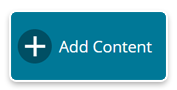 Select the folder in the asset tree where you want to upload the file
Click Add Content > File
Skip down to the section Drop file(s) here or choose some from your computer

Drag and drop file from your computer into the box, OR
Choose and browse to select a file from your computer. Tip: you can select multiple files to upload by holding down shift to select a range of files, or control to select files individually.

Click Save & Preview or ⋮ Submit, or to configure additional options see below
Additional Options (optional)
File Name - Automatically populates to match the original file name and enforces best practices (lowercase letters, hyphens instead of spaces); adjust if needed
Title - While files do not display in the navigation, Title can be used to automatically populate Alt Text for images; this will ensure consistency throughout the site every time an image is used
Hide from Navigation - Disregard, files do not display in the navigation
Batch Upload Files
An efficient way to batch upload a large number of files is to consolidate them in a zip folder prior to upload.
Prepare the files on your computer by organizing them into an appropriate folder structure that will be preserved upon upload to the CMS. If all images can be uploaded to a single folder on your site, such as the images folder, creating a folder structure for the zip is not necessary.
Select the folder or files to upload and using your computer's zip utility tool, compress the items into a zipped folder:

Windows: right-click > Send to > Compressed (zipped) folder
Mac: right-click > Compress Items

Return to the CMS and follow the steps provided on this page to Upload a File, selecting the zip folder in Step 3

Upon upload, you will be asked if you would like to extract and save all of the contents into the current directory, select Yes
The files will be extracted and ready to use
Tabs
While creating or editing a file, tabs are available at the top of the edit window to configure additional settings.

Content
The settings in the Content tab include the settings covered above for uploading a file; if the file is an image, the Image Editor will be present.
Metadata
Display Name, Summary, Teaser, Keywords, Description, Author - Leave blank; not used or not recommended
Schedule a Task - Schedule the initial publish using Start Date or set a Review Date; Note: End Date and Expiration Folder are not currently functional
Configure
Include when indexing - Leave untouched; not used for files
Include when publishing - Allow the file to be included when publish jobs are performed on the file or a parent folder
Fullscreen
Change the size of the edit window to fullscreen, or revert to original size.
Tips
What file types are acceptable to use on my site? Is there a size limit?
There is a 200 MB file size limit per file. The most popular files that can be used on CMS sites are as follows:
Images - jpg, gif, png, svg
Documents - pdf, docx, xlsx, pptx
I need to upload large sized videos but am unable to.
The 200 MB file size limit is unlikely to accommodate large video files. Instead, use a third-party service such as YouTube to host your videos and embed them onto your website. More on
embedding media
.
I have a large amount of documents I need to make available for download on the web. Is the CMS a good solution?
We do not recommend this as the CMS is a tool for building websites, not a content repository. Instead, use a third-party service such as CMU Box to host your documents. More on
CMU Box
.