Short Bio
A Short Bio page features multiple people on a single page and is ideal for providing brief bios with basic information; Short Bio pages are often used as contact pages. Unlike regular Bio pages, Short Bio pages do not require you to create a separate page for each person.
Short Bio pages include the following features:
Pre-defined fields for a variety of information including name, title, department and contact information
Option to upload a photo
Sidebar for website links
A single open text area for bio
Hero and additional content area
Short Bio pages are styled with alternating rows of grey and white.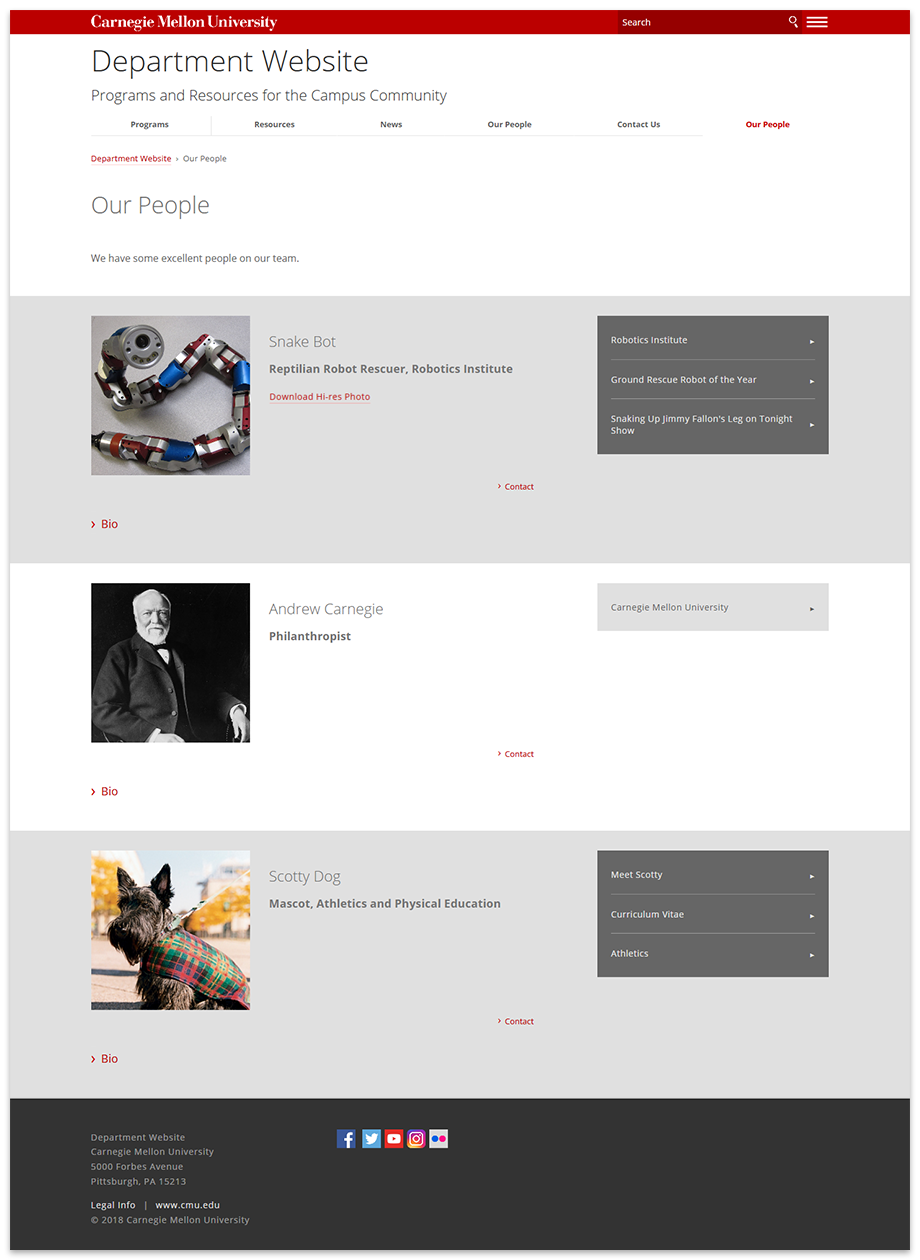 Example of a Short Bio page.
Create a Short Bio Page
Select the folder in the asset tree where you want to create the Short Bio page

Click Add Content > Bio > Short Bio
Complete the required information

Page Name - Enter the system name for the page (displayed in the asset tree and live URL); follow the requirements provided in the interface
Placement Folder - This will reflect the selected folder; click on folder to change if necessary
Title - Enter the user-friendly name displayed in the navigation (e.g., Our Team, People, Faculty, etc.)
Description - Enter a summary of the page; used by search engines
Hide from Navigation - To prevent page from displaying in the navigation, change to Yes; leave at the default No to include it

Social Media Image (optional) - To use a different image for social media other than the one specified in the setup, Choose File to browse and select the image
Include Hero Section (optional)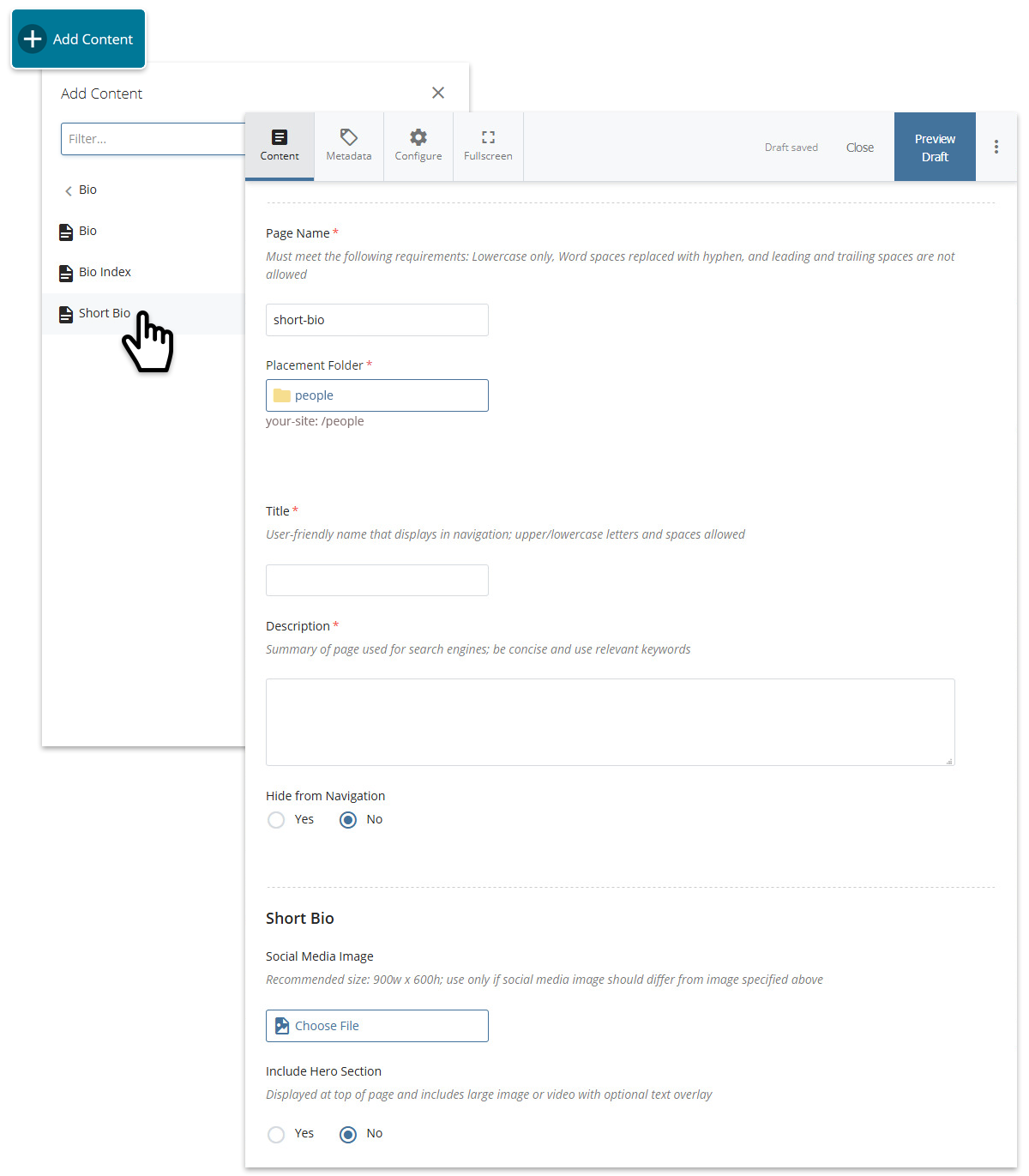 Creating a new Short Bio page.
Intro Text (optional)
Intro Text - In the WYSIWYG, provide an introduction for the bios featured on the page

Example of Intro Text on page.
Person
Image - Choose File to browse and select a photo of the person


High resolution photo - Choose File to browse and select a high resolution photo for download by website visitors (ideal for printed material)

Name - Person's full name including Prefix and Suffix if applicable
CMU Indicia - If the person obtained a degree at CMU, specify college and year; click the plus sign (+) to add another
Title - Enter Job Title and select the Department the person is affiliated with; click the plus sign (+) to add another
Contact Information - Enter Address, Phone, Fax and Email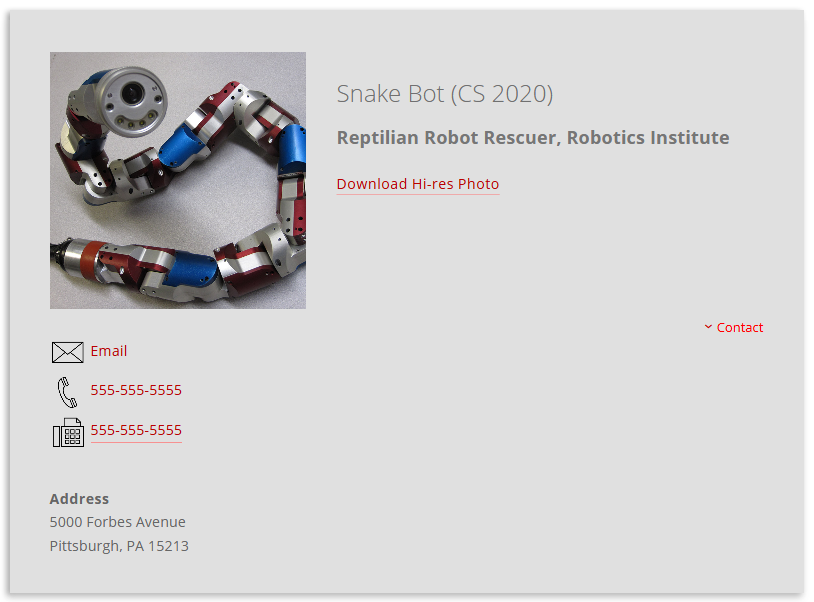 Example of basic bio information; contact information is collapsed by default and can be expanded by clicking the Contact link.
Links (optional)
Links can be provided to feature the person's social media channels, personal website, media mentions or other relevant topics. Links are added to a sidebar.
Enter Link Text
Choose File to browse and select a page, or URL to link to an external site or document such as a PDF. Enable Open in New Window if linking to an external site or document.
Click the plus sign (+) to add another link, repeat steps 1-3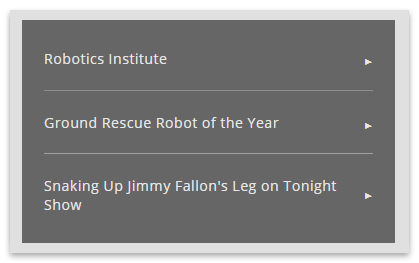 Example of links in a sidebar.
Bio (optional)
Bio - Enter bio into the WYSIWYG
Collapse Bio - If enabled, this bio section will be collapsed (hidden) with a link to expand it

Example of bio expanded; the Bio heading serves as a link to expand and collapse the section.
Add Another Short Bio (optional)
Want to feature another short bio? Click the plus sign (+) near an existing short bio and repeat the steps above.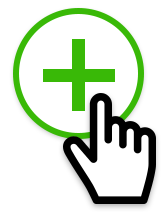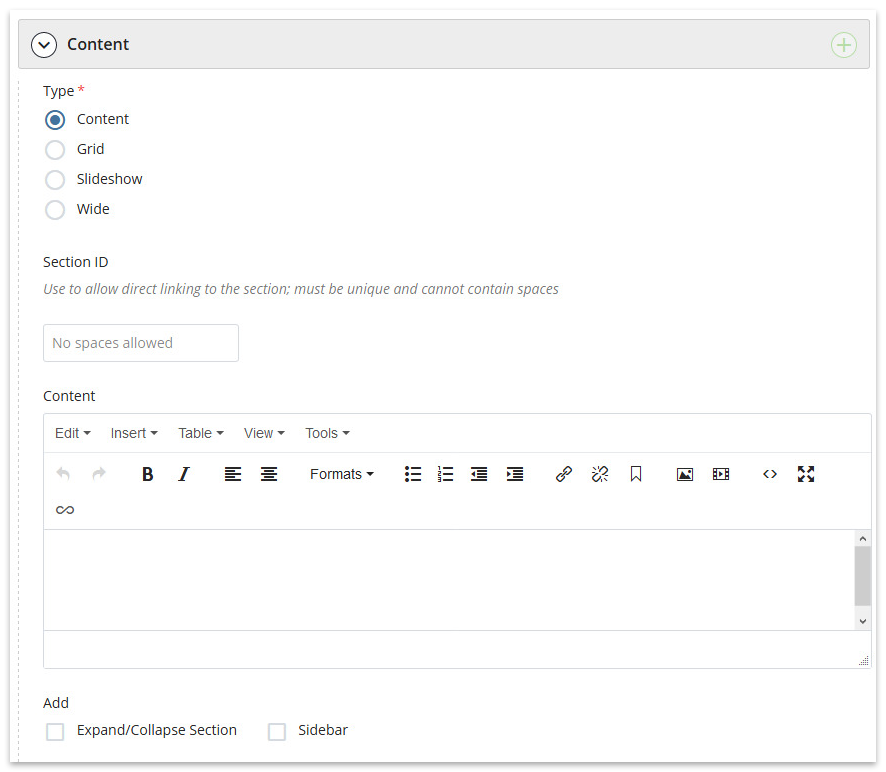 Additional content area in the page edit interface.