Mixed Grid
Put something different in each box! Each box may be a WYSIWYG, a photo with text overlay, a link list, or an event list.
Example of a mixed grid. Mixed grids come with background images; choose between plaid or globe.
Configure the Mixed Grid
Using a grid, for Type select Mixed
Select the Number of Columns to display
Complete the settings for Heading, Grid ID, Style and Background Image (optional)
Select a Box Type and follow the steps below for the type selected
Click + to add another box, repeat step 4-5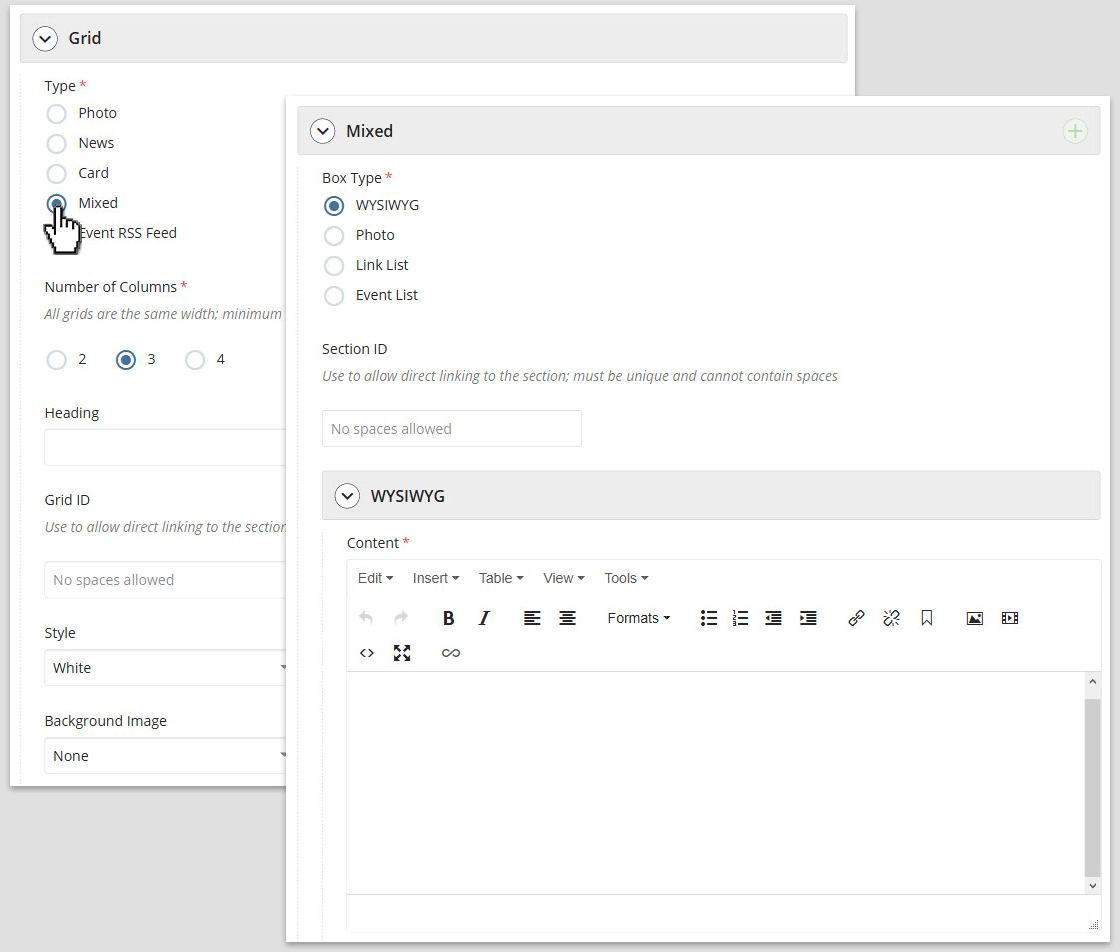 Mixed grid settings in the page edit interface.