New? Get Started.
Whether you're new to Carnegie Mellon or returning, explore what Computing Services can do for you.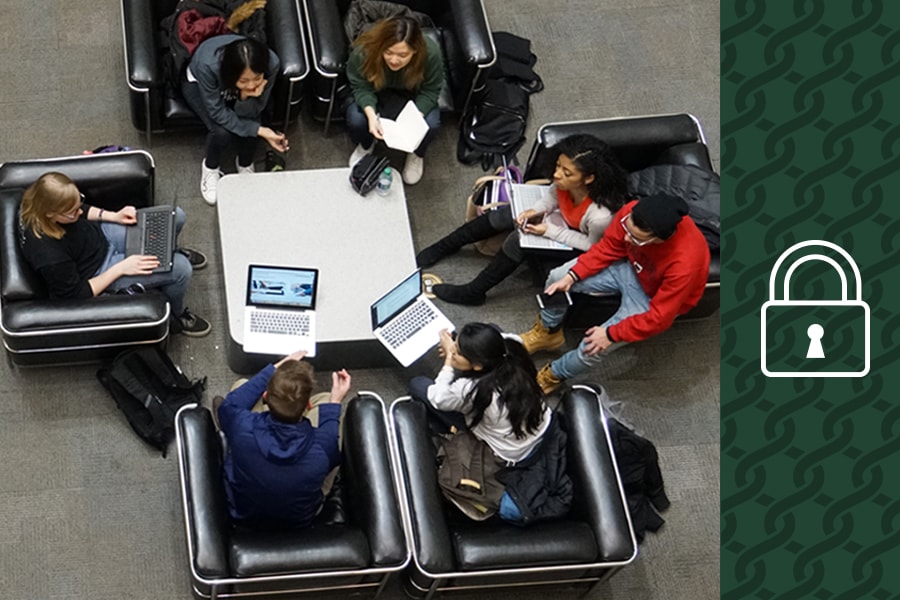 Safe Computing
As members of the campus community we are all responsible for the security of our shared resources.
Network Connection
A secure network is available across campus.
Email
As a student, official Carnegie Mellon email will be sent to your Andrew email address.
File Storage
A number of file storage solutions are available for students. Select an option to meet your storage and sharing needs.


Computer Labs
Choose from dozens of installed software programs at public computer labs, or use Virtual Andrew to access a computer lab machine image remotely.



Printers
Public printers are available on campus. You can print  a document from a computer lab or a personal computer.


Software
See our software catalog before you buy! You can download many titles for free.


Television
Cable TV is available in residence halls or stream your favorite show from your computer or mobile device.


Training
Access thousands of training videos and tutorials for free.


News
Stay up-to-date with service changes, new releases and quickly view the status of services you use every day.