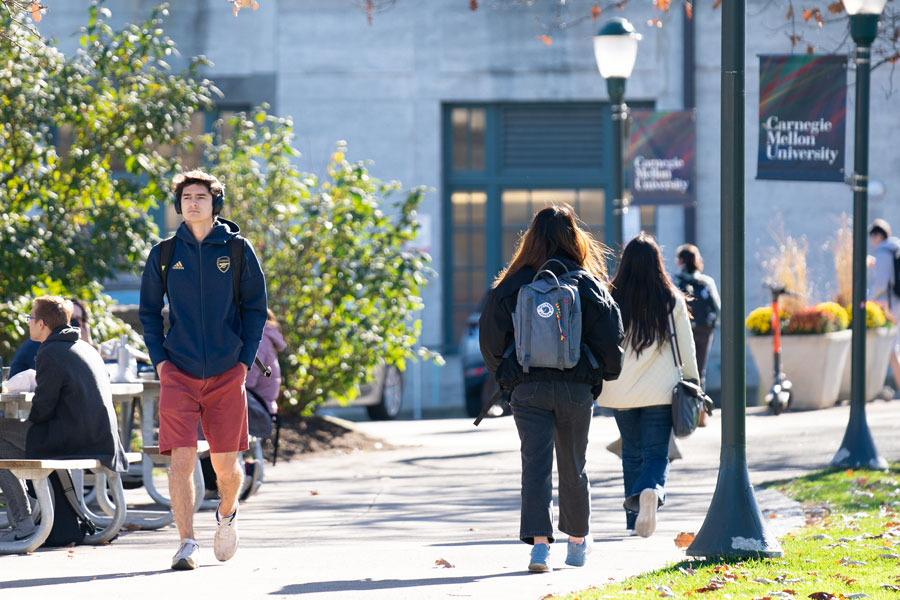 August 08, 2023
What's New This Fall
Welcome to a new semester! Computing Services is here to provide the technology resources you need to succeed at the university. Check out some of our latest updates.
And if you're new to CMU, remember to review our Tech Quick Start Guides to prepare for life on campus.
Considerations for Generative AI
Generative AI tools like ChatGPT unlock possibilities for enhancing our work and improving productivity. As you experiment and identify opportunities to apply these tools, understand that they store and learn from the information you enter.
Only enter data that you would share publicly, understand the Guidelines for Data Classification to maintain the privacy and security of university and personal information, and review the Guidelines for Generative AI for best practices to use them responsibly. 
And remember that CMU's Academic Integrity Policy covers "unauthorized assistance." Be sure to review the policy and ask your instructors to better understand what is and is not permitted for each course. 
Fresh Takes
We're constantly trying to improve our services to make your tech experience at CMU as easy and enjoyable as it can be. Here are a few fresh takes on existing services that we think you'll like.
Diversity, Equity, Inclusion, & Belonging (DEIB) Updates

Our names are critical to our sense of self. At CMU, we use NameCoach to help each other learn to say our names correctly. Record your name and other campus community members can access it in common platforms, like Canvas, SIO, and the Web Directory.

Each year, companies like Google, Apple, and Windows release new accessibility features to increase access and usability for everyone. Now you can find wheelchair-accessible places in Google Maps, save your Personal Voice on iOS devices, and more.
Back to Basics
Join Scotty for a scavenger hunt through our website to learn about the resources available to you. Find all the answers, and we'll enter you for a chance to win our latest swag.
Take a moment to secure your devices, accounts, and files and protect yourself from cybersecurity threats this academic year. You won't regret it!
Whether you need to print an assignment for class, access software from a computer lab, or spend a sunny afternoon studying outside, our resource map will point you in the right direction.
Find Support
Follow the links below to find support for popular services. If you can't find what you need, ask Scotty! Just click the red chat icon to ask a question. And if you still need help, check out our other help and support options.