How To Use CMU Phone Manager
With CMU Phone Manager, you can configure online both your telephone and your Cisco Jabber application settings, including:
speed dial numbers
contact lists
phone services
voicemail notifications
Refer to the information below to get started using Phone Manager. For more information, refer to the Phone Manager Self-Care Portal Guide.
Log In and Log Out
To log in to Phone Manager:
Visit phone.cmu.edu.
Note: To log in from off-campus, first connect to VPN.
Enter your Andrew userID and password in the login window, then click Sign In.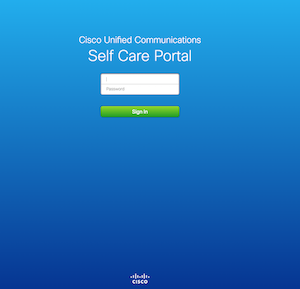 To log out of Phone Manager:
Click your name (top right).
Click Sign Out.
Access Your Phone Settings
To access your phone settings, click Phones > Phone Settings (top left).
Select one or more of the settings:

Speed Dial Numbers
Ring Settings
Voicemail Notification Settings
Call History
Phone Contacts

Follow the prompts to define the selected setting, then click Save.
Forward Calls
Click Phones > Call Forwarding (top left).
Select the phone number you want to forward, then click Forward all calls to and do one following:

Choose Voicemail to forward your calls to your voicemail.
Select Add a new number to forward your calls to another phone number, then enter:

Campus number - the last five digits of the number
Off campus number - 

9 + 1 + area code + phone number
(Optional) Click Advanced calling rules, then select one or more options.
Click Save. It may take several minutes for call forwarding to activate.
Turn On "Do Not Disturb"
Your phone will not ring when called if you turn on the Do Not Disturb feature.
Click IM & Availabilty > Do not disturb > Turn on (top-left).
Click Save.