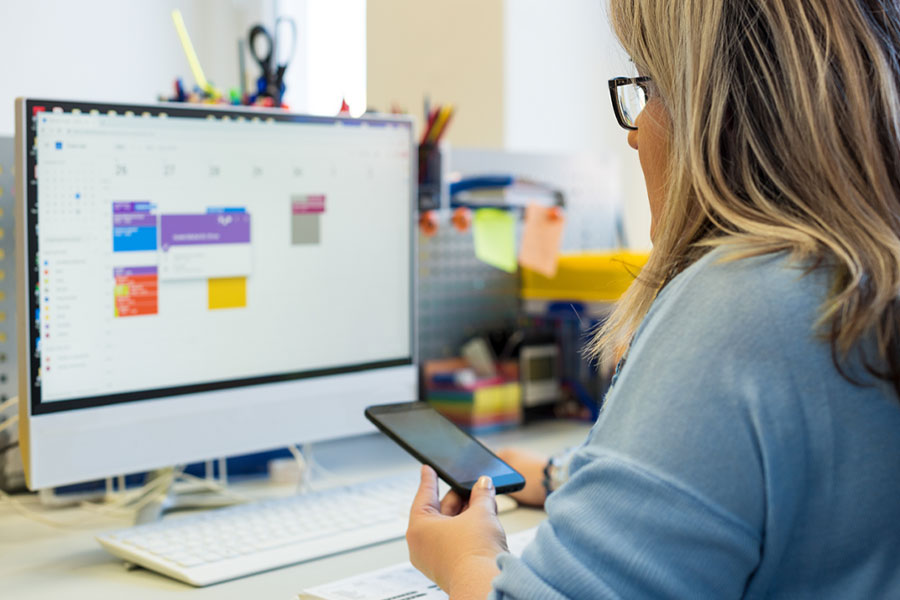 May 24, 2022
New Features from Google: Simplify the Way You Work
The folks at Google never seem to sit still, with new features rolling out to the public on a monthly basis. We've assembled some of the more recent updates here. Together they make for an impressive line-up of tools designed to simplify your life.
---
New Integrated View Available for Google Mail
If you have Google Chat and Meet enabled for your Google Mailbox, you may have seen prompts to Try out the new Gmail view. We encourage you to click the link and try out the view. The new layout includes:
A separate area for Labels on the sidebar

The Mail, Chat, and Meet icons have been added to a new, collapsible navigation bar

A solid background in the message list for higher visual contrast

The ability to show/hide the sidebar

Chat notification bubbles
Pro Tip: Consider creating high-level labels such as Projects and then nesting your project-related labels beneath it for more real estate on your sidebar.

Learn More

---
New Email Draft Feature Added to Google Docs and Google Mail
Want to collaborate on an email with others on your team? Try Google Docs's new Email Draft feature. To enable:
Open a new

Google Doc

. 

Follow the help text and

type @ to insert

. A drop-down list will display. 

Under

Building Blocks,

select

Email Draft.

An email header will display.
You can write your email directly within the document and include formatting such as custom fonts and more! When you're finished, click the Gmail icon to open the formatted message in Google Mail.
Pro Tip: Don't bother filling in the To, From, or Subject fields in Google Docs. Just worry about the body of the message. You can specify the rest when you open the final version in Google Mail.
---
Keep Running Meeting Notes and More with Google Docs' Smart Canvas
Whether you keep running meeting notes (i.e., all of your meeting notes in one document) or just want to organize a large amount of text, the Summary and Outline sections in the sidebar are designed to make finding the information you need easy.
Click the

Show Document Icon

(sidebar left) to open.

Click the

plus sign

(+) to the right of the

Summary

field, then add a document description. To ensure a

heading shows up in your

Outline

(left), set the text style to H1 or H2. 
Pro Tip: Keep running meeting notes in a single Google Doc. Type the @ symbol in your doc, then scroll down and select a specific meeting from the list under the Calendar Events heading. A meeting header will be inserted with the meeting date, name, attendees, notes and action items. The meeting topics are easily searchable within one document. You can even insert drop-down lists to specify task statuses or project progress.
---
Appointment Schedules in Google Calendar Makes Office Hours and More a Snap!
If you want to hold open office hours for questions or allow students or customers to book appointments with you look no further than Google Calendar's new Appointment Schedules. Replacing the dated Appointment Slots feature, you can now create a visually appealing interface for booking time that doesn't force you to use Google Meet.
To enable the new version:
Open

Google Calendar

.

C

lick

Settings

(top)

> and

Appointment Schedules

(left). 

Then click

Create appointment schedules instead of appointment slots

to enable.
Pro Tip: Are you a manager who needs to make time available to your team? Create a weekly or daily appointment schedule and share the landing page so they can block time off with you!
---
Google is constantly releasing new features. We hope you'll take a moment to test out some of these new favorites!