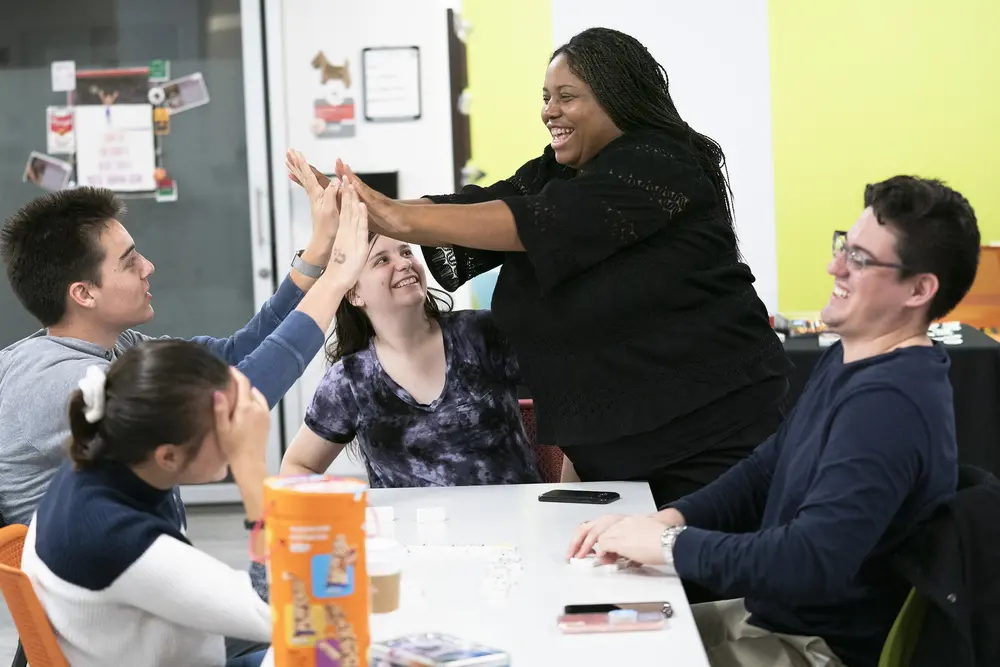 Difference is Strength
That's why welcoming students, faculty and staff from different places, backgrounds and experiences is so important to us. And it's also why you'll feel right at home in the Carnegie Mellon community.
Opportunity into Action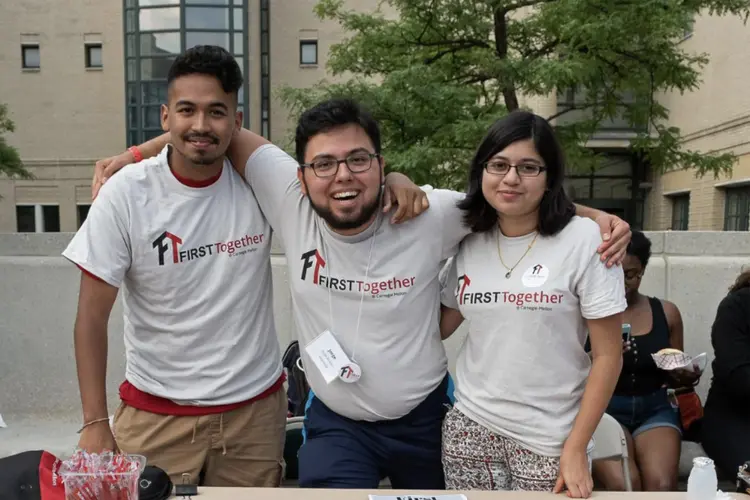 Differing perspectives drive our academic excellence and spirit of innovation. But, in a world where systems have created inherent advantages for some and disadvantages for others, simply recognizing the value of our differences is not enough. We need to make things right — so no one is left out.
At Carnegie Mellon, we've made changes to reflect this commitment. Our goal is to ensure that everyone — regardless of background — has the same opportunities from admission through graduation and beyond.
Steps Toward Change
Making our admission process more equitable and inclusive is a journey — one that doesn't happen overnight. Here are some of the things we've done to help eliminate unfair advantages.
If you're considering Carnegie Mellon, we'd like to consider you. We understand that the admission process can seem intimidating, but we're here to help you every step of the way.
Our Admission Paradigm
Demonstrated Interest Not Considered 
We do not consider demonstrated interest in our admission paradigm. Demonstrated interest is a term used in undergraduate admission that describes the ways in which a prospective student shows a college that they're interested by visiting campus and submitting additional materials that aren't required in the application.

As a result, we do not consider a campus visit or communication with the Office of Admission or other members of the Carnegie Mellon community when making admission decisions. Also, we do not accept supplementary submission of materials, including:
Resumes
Research abstracts
Writing samples
Multimedia demonstrations of talents
Maker portfolios
These extra materials haven't been useful in making our admission decisions and allowing optional materials has deterred some people from applying. Applicants have space on the Common Application to list accomplishments and involvement for the admission committee's consideration. We encourage students to use this space to share the extracurricular facets of their high school experience.
Our Application Process
Shorter Essays, Non-Evaluative On-Campus Sessions and Refocused Alumni Efforts
We're working hard to move our application process in a more inclusive direction.
We changed our long application essay to a series of short essays to better understand student context, unique talents and interests, as well as special considerations candidates would like to bring to our attention.
On-campus sessions are not evaluative, but rather are counseling sessions to help students align their interests with our programs. 
We do not offer alumni interviews in advance of admission decisions and have refocused alumni efforts to connect with admitted candidates instead.
Yet even with these changes, there's more work needed on our part to achieve a more inclusive and equitable process.
Issues surrounding standardized testing, for example, are complex in a research university like ours, and while we're currently SAT/ACT optional, we're hoping there is more we can do.
Our Waiting List
Designed to Give Everyone the Opportunity to Respond
Efforts to support access and inclusion extend to our waiting list process as well. Like many other institutions, we are inundated with demonstrations of continued interest and additional recommendations, mostly from well-resourced or well-advised applicants. 

Our waiting list process is designed to give everyone who is interested in remaining on our waiting list the opportunity to respond about their uniqueness by sending us a paragraph at the appropriate time, only when we know there are additional places to fill. 
We request only the paragraph and do not consider:
Letters of continued interest
Extra recommendations
Expectation of campus visits
Lobbying efforts including phone calls and emails  
Details about the paragraph are included in the information made available to all students offered a place on our waiting list when admission decisions are rendered in March. We don't provide the exact topic in advance since we want to avoid having students work on it needlessly in the event we don't end up admitting candidates from our waiting list.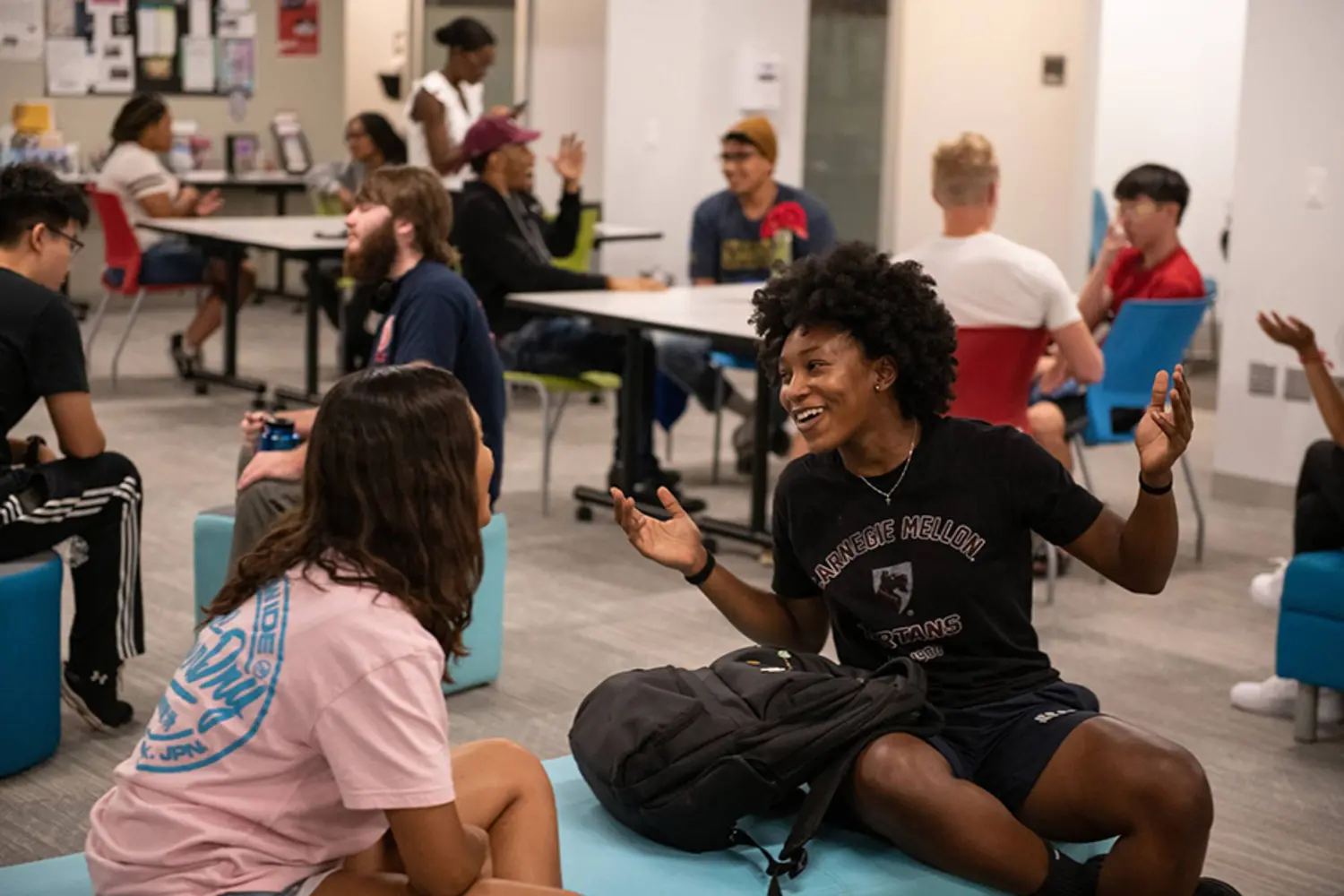 United by Our Differences
As individuals, we have many kinds of creative talents and intellectual strengths; as a community, we're the kind of place where people connect across disciplines to make life better for humankind. So it's no surprise that varying perspectives are highly valued at Carnegie Mellon. We have more than 80 multicultural student organizations and communities on campus.