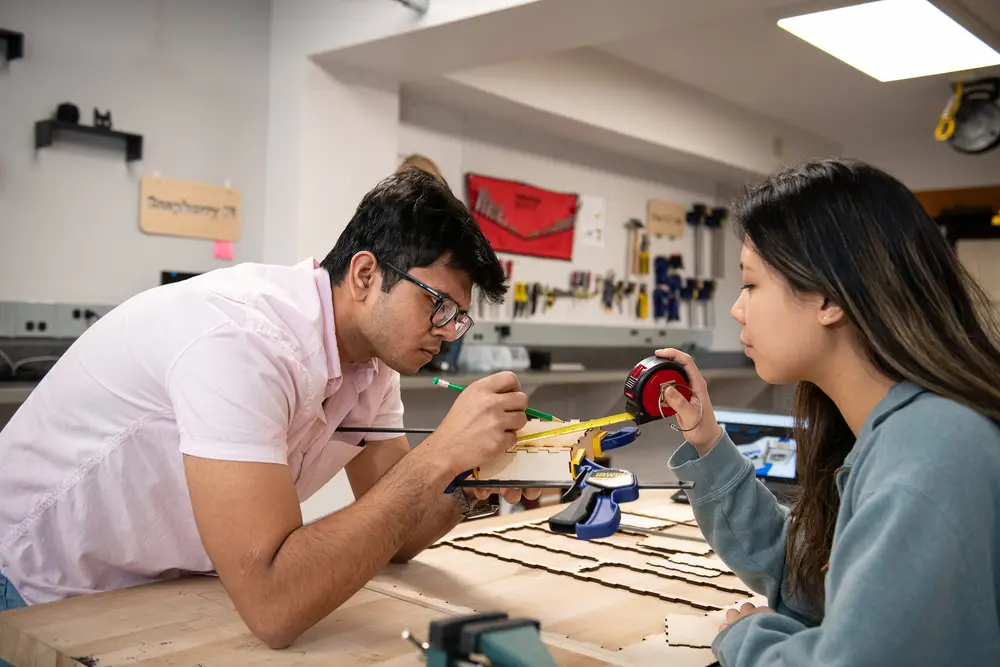 Integrative Design, Arts, and Technology
IDeATe Program
Carnegie Mellon is at the forefront of both the arts and technology — so naturally, we have programs that unite them in unexpected and unprecedented ways. Through our Integrative Design, Arts, and Technology minors — or IDeATe, for short — you can supplement your major with a unique combination of disciplines, so you can build expertise in an emerging field that's all kinds of cool.
IDeATe Minors
Choose the path that fits you best. Browse all current IDeATe curriculums and courses.(opens in new window)
Game Design

This minor gives gamers a way to take control of their passion. You'll master the art, craft and science of games as you learn what it takes to design your own. You'll build a portfolio and gain skills in areas like interactive narrative, visual and audio asset creation, programming, interface design and user testing.
Animation and Special Effects

With this minor, animation aficionados can study the interconnected components of performance capture, rendering, 3D and 2D animation and special effects. Through common repositories across courses and collaborative projects, you'll explore how the different components come together to create a computer animation experience.
Design for Learning

In this minor, offered by the Human-Computer Interaction Institute, you can combine skills to imagine, design and evaluate effective new media systems for learning environments. Whether you're creating learning games, adaptive educational technology, augmented reality experiences or something else entirely, you'll learn how to implement design into diverse learning settings and make an impact that matters.
Media Design

The ecosystem of media technologies is evolving rapidly, and this minor will give you the knowledge and skills to adapt right along with it. You'll learn to design mediated experiences across platforms, from mobile to large-scale installations. You'll study the structures and functions of different components of these experiences, and you'll learn how to synthesize components and connect modular structures to produce meaningful transmedia experiences.
Sonic Arts

In the sonic arts minor, you'll explore the processes and products of digital sound and music, learning the basic principles of computer music, sound synthesis, spatialization and concepts in sound design. Working with experts from many different disciplines, you'll create experimental music, delve into technology-enabled applications and explore new markets for sound design, music creation and performance.
Innovation and Entrepreneurship

In this minor, offered by the Tepper School of Business, you'll have the chance to combine disciplinary expertise with multidisciplinary perspectives to address real-world challenges. You'll collaborate with other students in hands-on work, gaining the knowledge and skills to develop products and services that change society for the better.
Intelligent Environments

Experiential thinkers will feel right at home in this minor. As you examine spaces meant for daily activities, venues for arts performances and many others, you'll learn what it takes to create environments that support efficiency and high-quality experiences.
Physical Computing

Here the technical meets the physical, as you explore the process of embedding computing within artifacts, in contexts that range from mobile environments to built environments, to new instruments for creative practice.
Soft Technologies

This minor explores technology from a different angle, teaching you what it takes to animate soft materials and matter, as you draw from the disciplines of costumery, computer science, arts and design, engineering, materials science, robotics and textiles. You'll shape and fashion a wide range of soft matter and materials into artifacts and applications ranging from novel to practical — creating forms that can shape-shift, adapt and transform in response to the human body.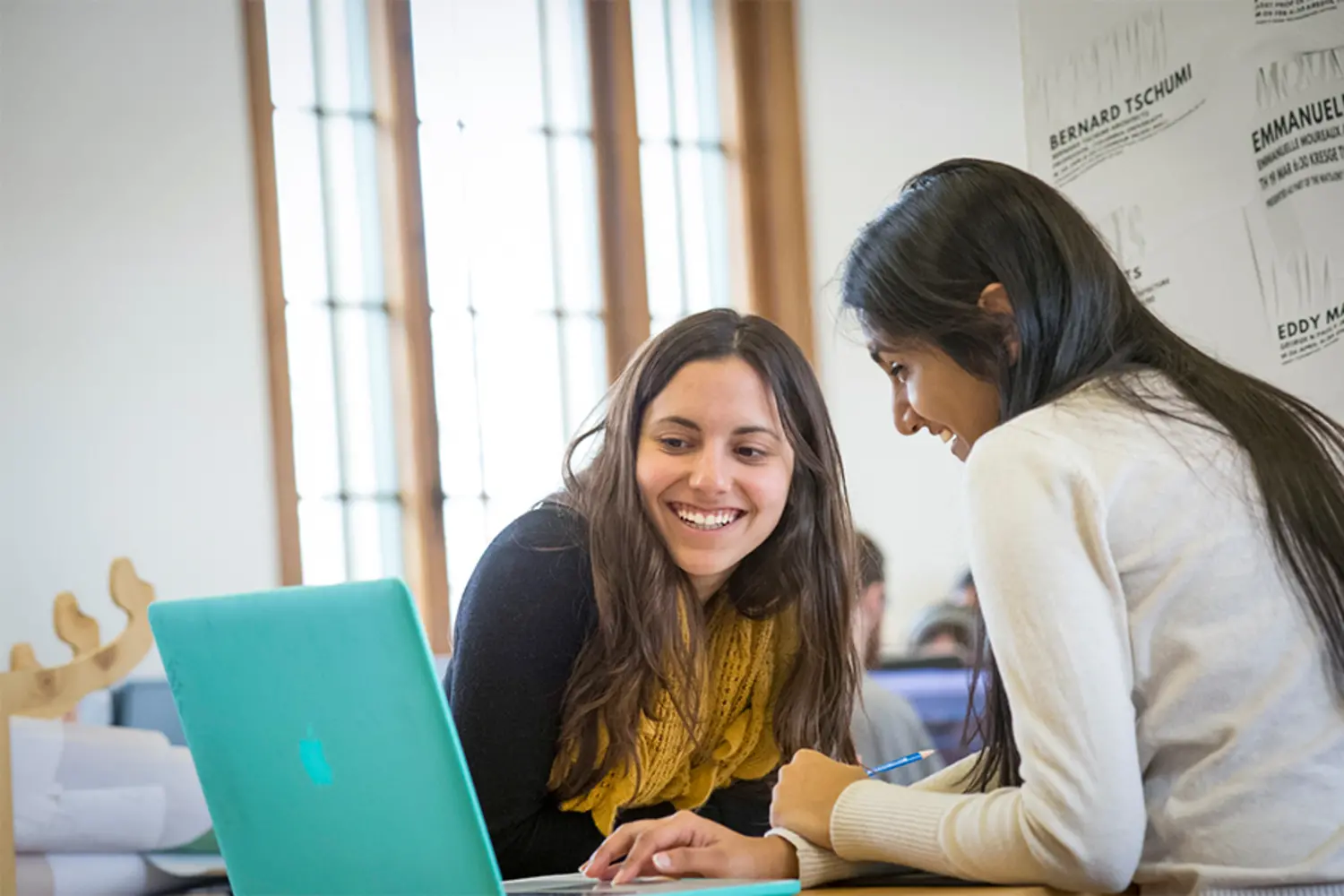 Apply
There are lots of ways to individualize your studies, but only one way to get started.
Mix It Up
You're not just one thing. You're a scientist. An artist. A technologist. A maker. A writer. Carnegie Mellon has been mixing it up for decades, and whatever you want to pursue, we've got the right mix for you.