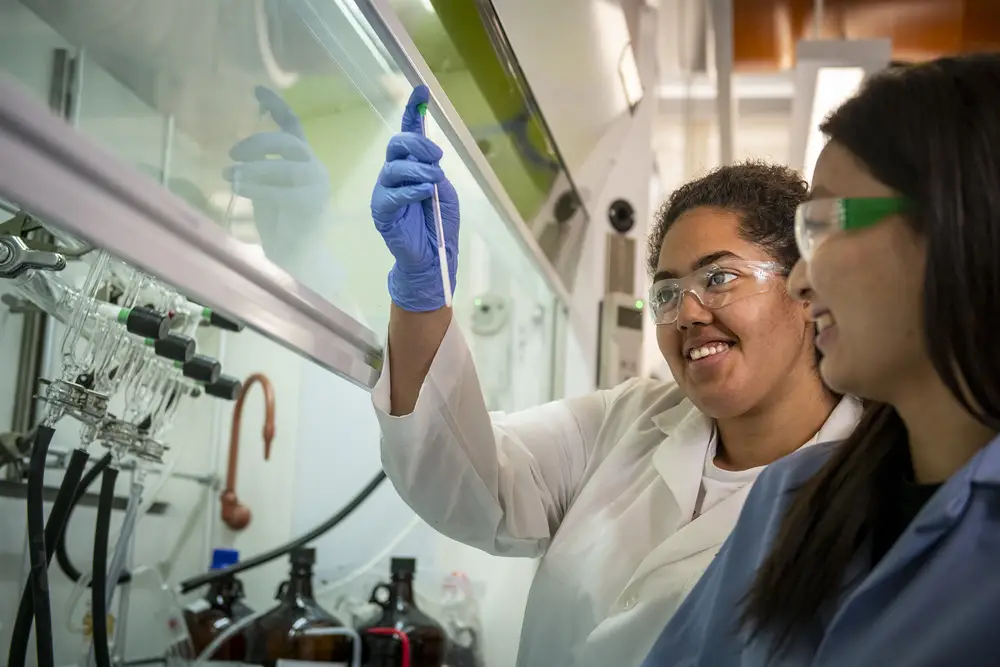 Chemistry
If you're the kind that considers lab goggles an essential accessory, you'll find your place in the Department of Chemistry. Here, you'll build a solid foundation in the knowledge and theory of the discipline, and gain a firm grasp on the field's practical, professional and ethical aspects. You'll become a scientist who can think through theories, evaluate data, apply reasoning across disciplines and design experiments — and you'll have the integrity to consider how your work will affect people and the planet, too. 
Chemistry Majors, Minor and More
Choose the path that fits you best. Browse all current Chemistry curriculums and courses.
Chemistry

Bachelor of Arts
Bachelor of Science
Minor

For scientists who like to dabble in other disciplines, the Bachelor of Arts degree program balances a strong foundation in chemistry with your choice of electives — making it an ideal option if you want to earn an additional major in another college or school. 
        
The Bachelor of Science program takes a deep dive into the foundations of chemistry, combining foundational courses in organic, physical, inorganic and analytical chemistry with research-focused, instrument-intensive lab experiences. You can choose from a variety of concentrations, including: 

Biochemistry
Polymer Science
Colloids, Polymers and Surfaces
Computational Chemistry
Materials Chemistry
Environmental Chemistry
Management

The Chemistry minor will allow you to take coursework in organic, inorganic, physical and modern chemistry along with quantitative and physical analysis.
Chemistry/Biological Chemistry

Bachelor of Science

Designed for students who want to pursue advanced studies in biological chemistry or biomedical fields, this degree balances advanced research-focused lecture courses with novel lab coursework that focuses on the drug discovery process. In this program, you'll gain a greater understanding of chemistry that branches out into the realm of the biological sciences. 
Class of 2019 & 2020, Six Months After Graduation
90%
Employed or in Grad School
High School Course Requirements
4 years English
4 years Mathematics*
1 year Chemistry
1 year Physics
1 year Biology
2 years Foreign Language
3 electives
*Four years of mathematics should include at least algebra, geometry, trigonometry, analytic geometry, elementary functions (pre-calculus) and preferably calculus. Advanced mathematics courses are encouraged, especially a course in calculus.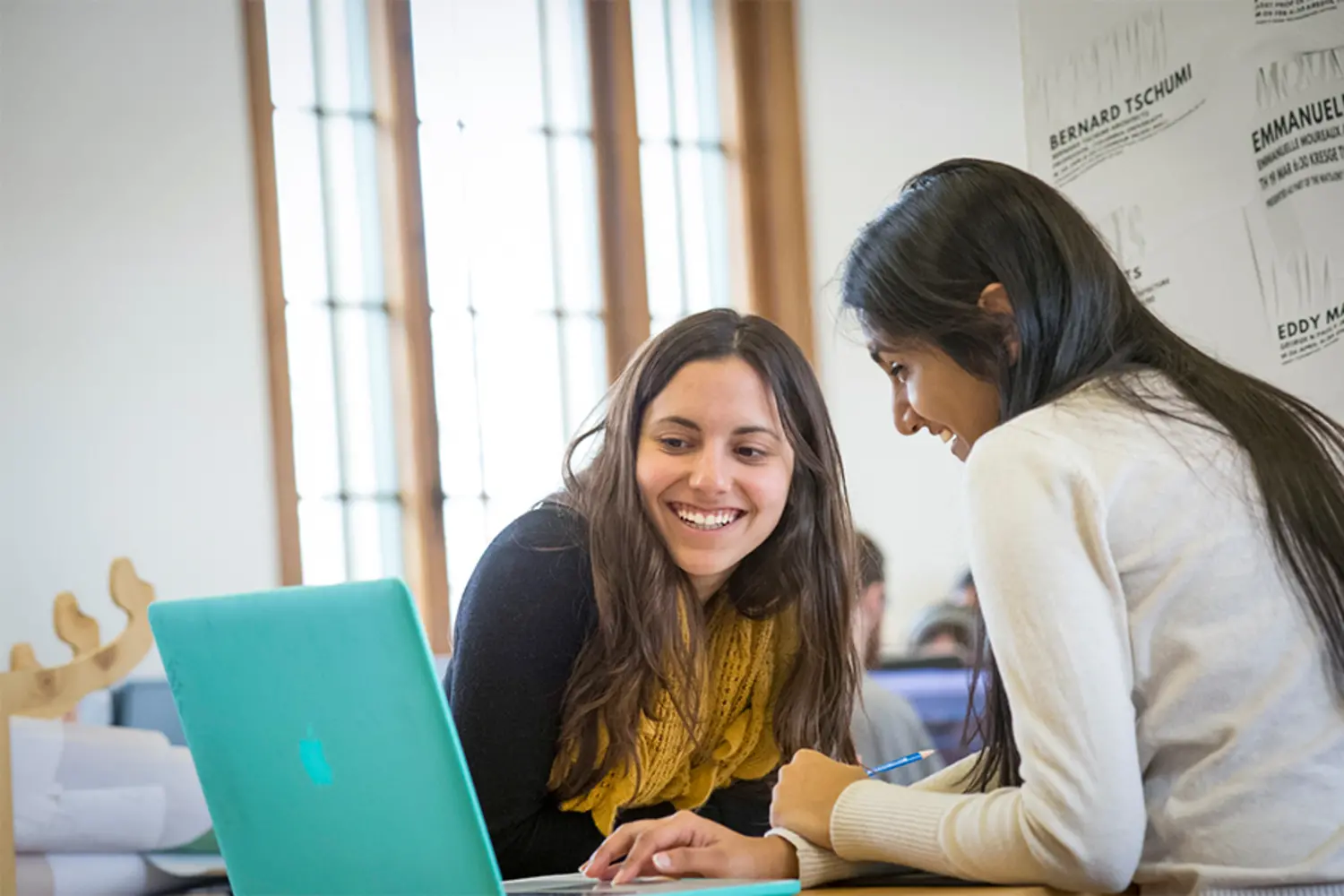 Apply
Submit your application for the Mellon College of Science.
Mix It Up
You're not just one thing. You're a scientist. An artist. A technologist. A maker. A writer. Carnegie Mellon has been mixing it up for decades, and whatever you want to pursue, we've got the right mix for you.