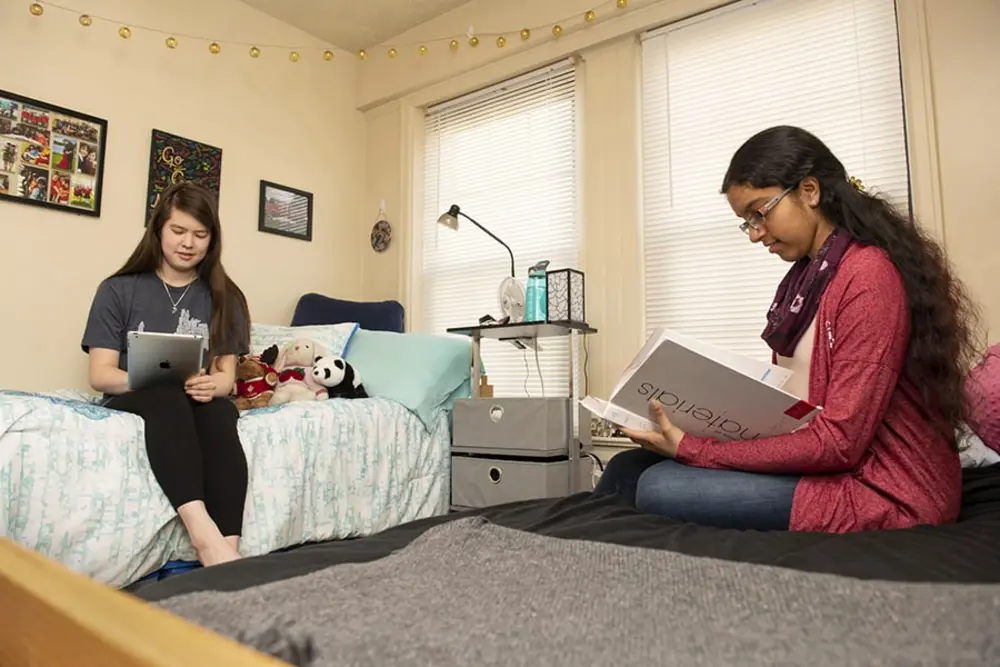 Study with us. Stay with us.
We understand that when you study at Carnegie Mellon, you'll do more than learn here. You'll live here. That's why we're dedicated to providing you with options for living and eating well.
Housing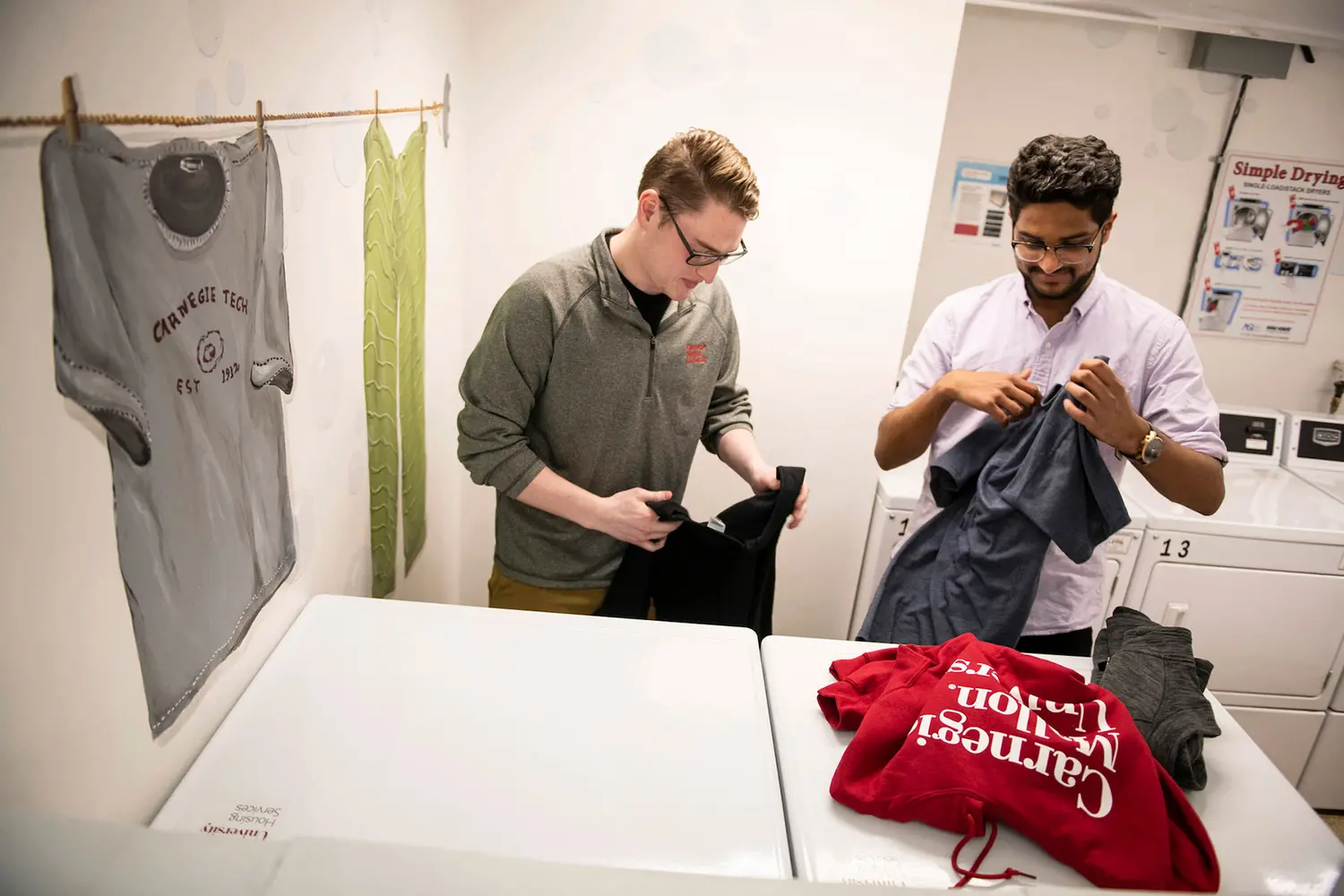 Our Housing and Residential Education office is committed to helping you make Carnegie Mellon your home away from home during your undergraduate years. Whether you're living in an up-to-date LEED-certified residence hall or a repurposed mansion, your fellow residents will start out feeling like neighbors, and before long, they'll likely feel like family.  
Our campus amenities blend incomparable access to city life with the creature comforts of a traditional, walking campus community and a fantastic place to live.
All first-year students are required to live in university housing, and we guarantee that you'll have a place to stay for all four years if you remain in the university housing system. There are a variety of housing options with various amenities available.
Quick Housing Facts
Carnegie Mellon owns 26 residence halls and apartments on and off campus, some with laundry facilities.
Different options are available, including traditional residence halls, suite-style living, studio apartments and special interest housing.
All residence halls provide wireless internet.
Greek housing is available for members of the Greek community.
65% of our undergraduate student body stays on campus all four years.
We provide a community of support that is available at any hour.
Dining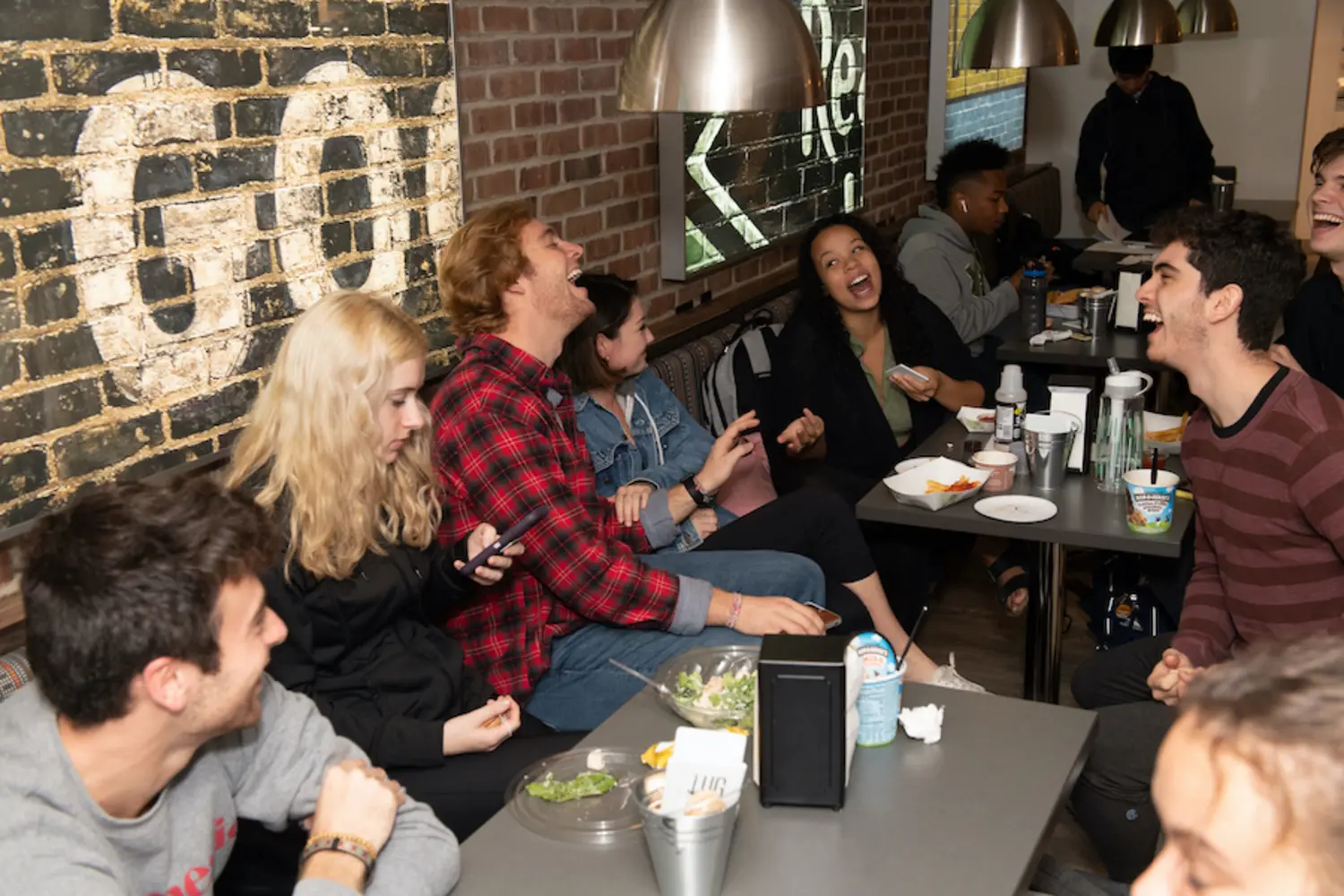 Access to delicious and nutritious food is essential to your success as a student. Dining plans aren't just a good thing; they're a required thing for all first-year students.
Dining Services offers several meal plan options to choose from, which you can use at various locations both off and on campus, with a wide range of coffee shops, delis, cafeterias and other eateries to choose from.
Flexible Dining
Bountiful Options
Our dining plans give you the flexibility to eat a different number of meals each day depending on your preferences, which can include both block sit-down meals and flexible dollars to spend on grab-and-go meals.
Feast Assured
Dietary restrictions? They won't get in the way of a good meal. Dining Services meets special diet and nutritional needs by offering vegetarian, vegan, halal and kosher options, as well as Nourish, Carnegie Mellon's food-allergy-safe dining location.  
Eating Green
We believe food should be good for you and the planet, and you'll see it in Dining Services' sustainability efforts, which prioritize sourcing local food, reducing food waste, donating excess food and using compostable packaging and cutlery.