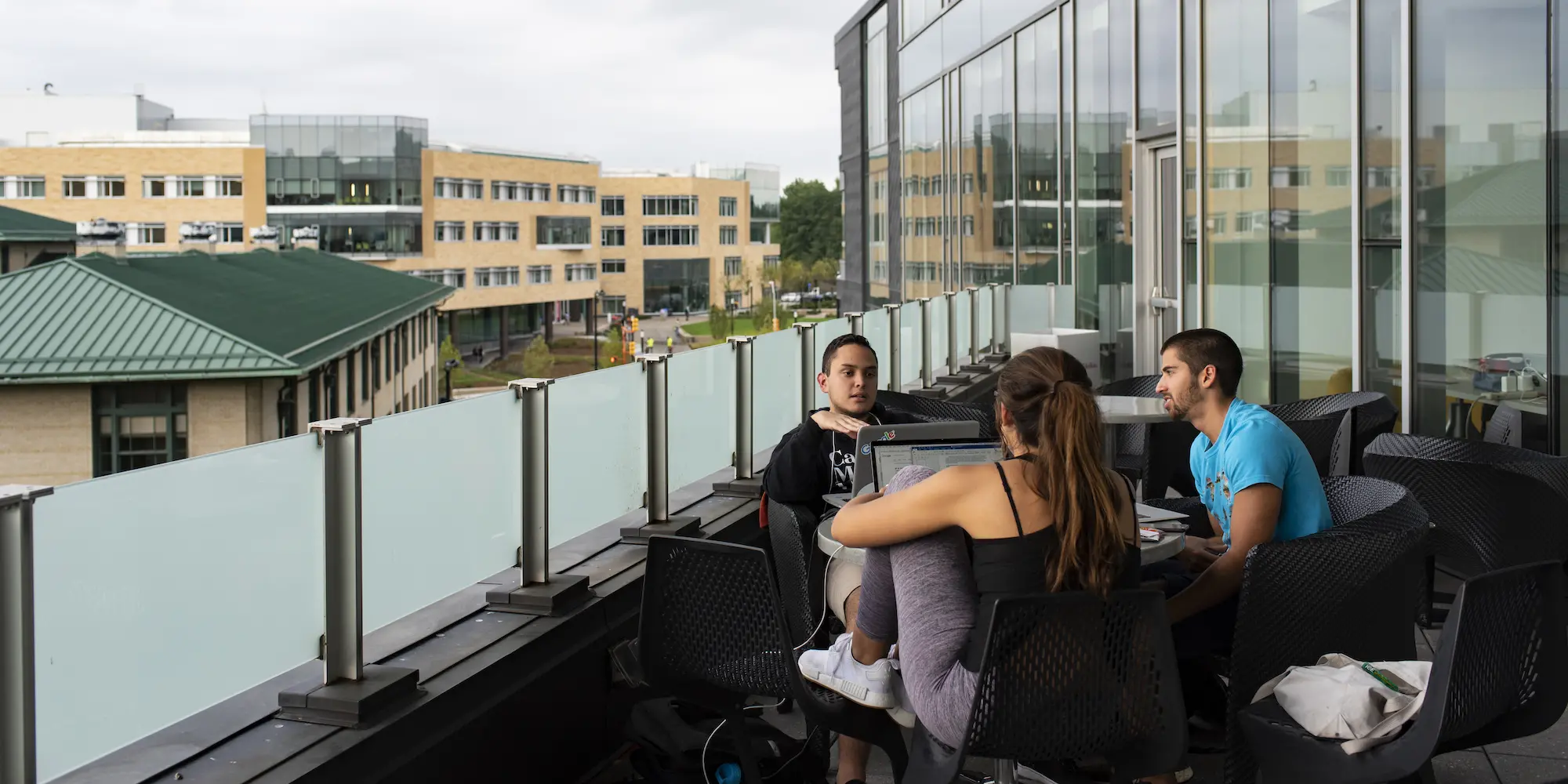 We reshape how the world does business.
The future needs thinkers and entrepreneurs who thrive where data and humanity connect: it demands leaders with vigor, imagination, and a collaborative spirit born of self-awareness and diverse experiences. Here, we'll teach you how to use business education to positively impact the future. The Tepper School is where analytical skills drive solutions for the toughest problems. As you meet the challenge of a quant-based education with your own unique strengths and insights, you will transform into the leader of tomorrow.
First Year Experience
Explore unlimited possibilities and build timeless problem-solving skills. In your first year, you'll begin taking business courses while building foundational skills for analysis, communications and context through additional courses in economics, mathematics and qualitative skills analysis.
Tepper School of Business Programs
Business Administration

Bachelor of Business Administration

Concentrations:

Accounting
Business Analytics and Technologies
Entrepreneurship
Finance
Global Economics and Business
Marketing Management
Operations Management
Strategic Management

Additional Major in Business Administration
Minor in Business Administration
Minor in Business Analytics and Optimization
Minor in Operations and Supply Chain Management
Minor in Innovation and Entrepreneurship
Economics

While students interested in studying Economics at Carnegie Mellon apply to and enter the department through the Dietrich College of Humanities and Social Sciences, the Undergraduate Economics Program is housed in the Tepper School of Business. Learn more about our degree options and community.
 Class of 2022, Six Months After Graduation
92%
Employed or in Grad School
Recent Employers and Further Education
High School Course Requirements
4 years English
4 years Mathematics*
1 year Chemistry
1 year Physics
1 year Biology
2 years Foreign Language
3 electives
*Four years of mathematics should include at least algebra, geometry, trigonometry, analytic geometry, elementary functions (pre-calculus) and preferably calculus. Advanced mathematics courses are encouraged, especially a course in calculus.