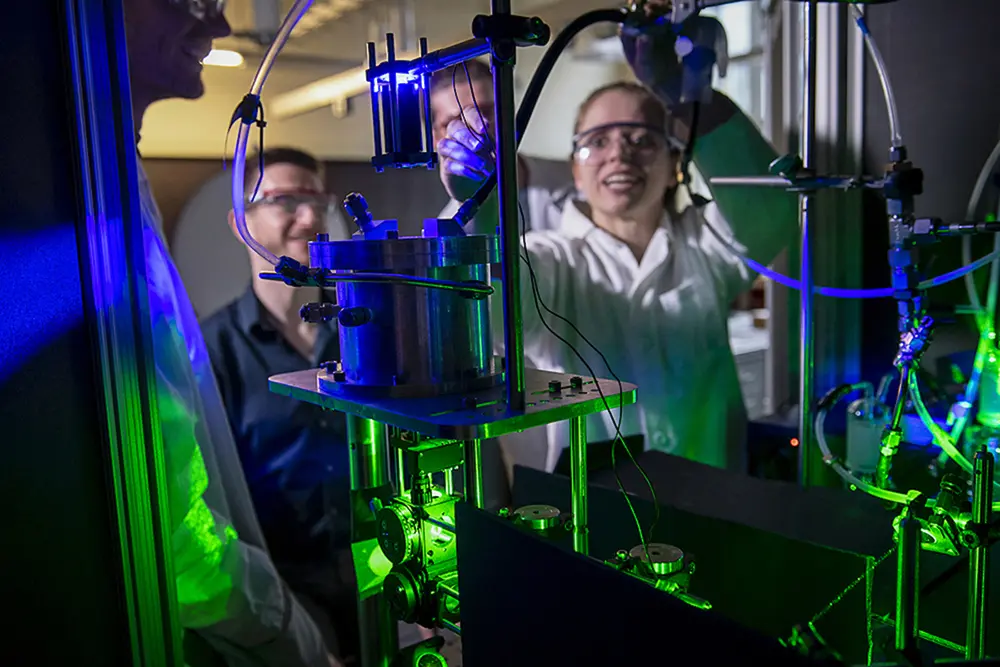 Chemical Engineering
Every day, we use products formulated and produced by chemical engineers — food and fuel, paper and plastic, medicines and makeup. The process of reliably creating these — not just the ingredients — depends on the know-how of chemical engineers.
Our premier chemical engineering program fuses forward-looking education with real-world research opportunities. You'll make use of problem-solving techniques to become well-versed in the principles of chemical engineering science and process systems engineering. Opportunities for internships, research and international experience paired with relevant electives will give your education depth and currency. The expertise you'll develop in this broad discipline — rooted in chemistry, mathematics, physics and biology — will prepare you to develop new products and efficient manufacturing processes to improve the world we live in. Computing is integrated throughout the curriculum, so students are well equipped to solve complex problems drawn from chemical engineering practice.
Chemical Engineering Major, Minor and More
Choose the path that fits you best. Browse all current Chemical Engineering curriculums and courses.(opens in new window)
Chemical Engineering

Bachelor of Science
Integrated Master/Bachelor Program

The carefully designed curriculum prepares you to succeed in a range of diverse environments after graduation.

The program extensively uses software for mathematical modeling and simulation in the department's Computational Laboratory. In addition, you will have the opportunity to work in the Rothfus Laboratory, where you will conduct state-of-the-art experiments with applications in environment, product and process development and safety. These experiments make extensive use of computerized data, control and project management.

Aside from emphasizing the fundamentals of chemical engineering such as thermodynamics, transport and reaction courses, our world-class program has strong industry ties, focusing on process design and systems engineering.
Colloids, Polymers and Surfaces

Minor

The Colloids, Polymers and Surfaces minor provides you with an opportunity to explore the science and engineering of fine particles and macromolecules as they relate to the formulation of complex fluids and interracially engineered materials that are prominent in pharmaceuticals, industrial coatings, biomaterials, cosmetics and personal care products, food, textiles and fibers, and composite materials industries.
Class of 2020, Six Months After Graduation
92%
Employed or in Grad School
High School Course Requirements
4 years English
4 years Mathematics*
1 year Chemistry
1 year Physics
1 year Biology
2 years Foreign Language
3 electives
*Four years of mathematics should include at least algebra, geometry, trigonometry, analytic geometry, elementary functions (pre-calculus) and preferably calculus. Advanced mathematics courses are encouraged, especially a course in calculus.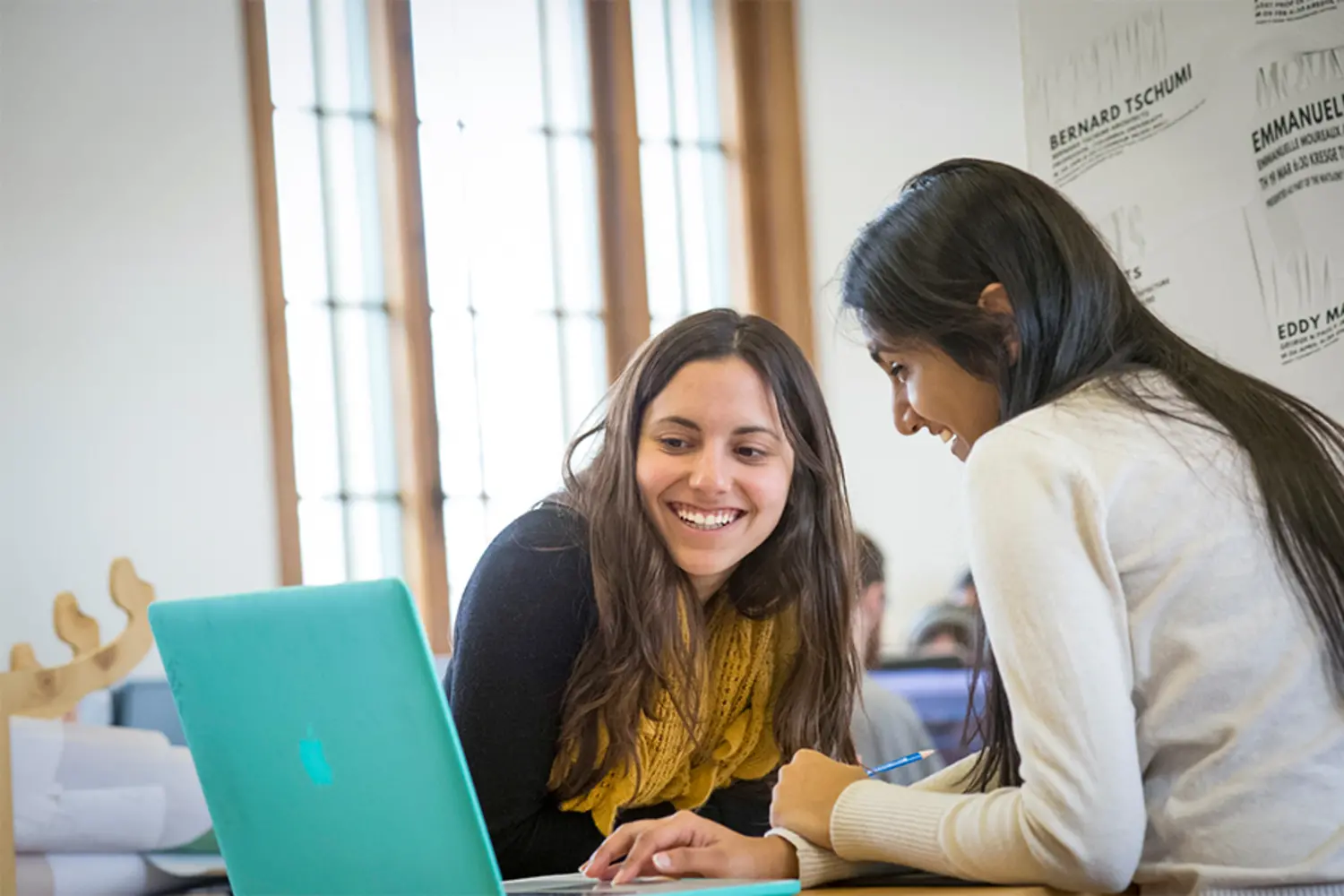 Apply
Submit your application for the College of Engineering.
Mix It Up
You're not just one thing. You're a scientist. An artist. A technologist. A maker. A writer. Carnegie Mellon has been mixing it up for decades, and whatever you want to pursue, we've got the right mix for you.