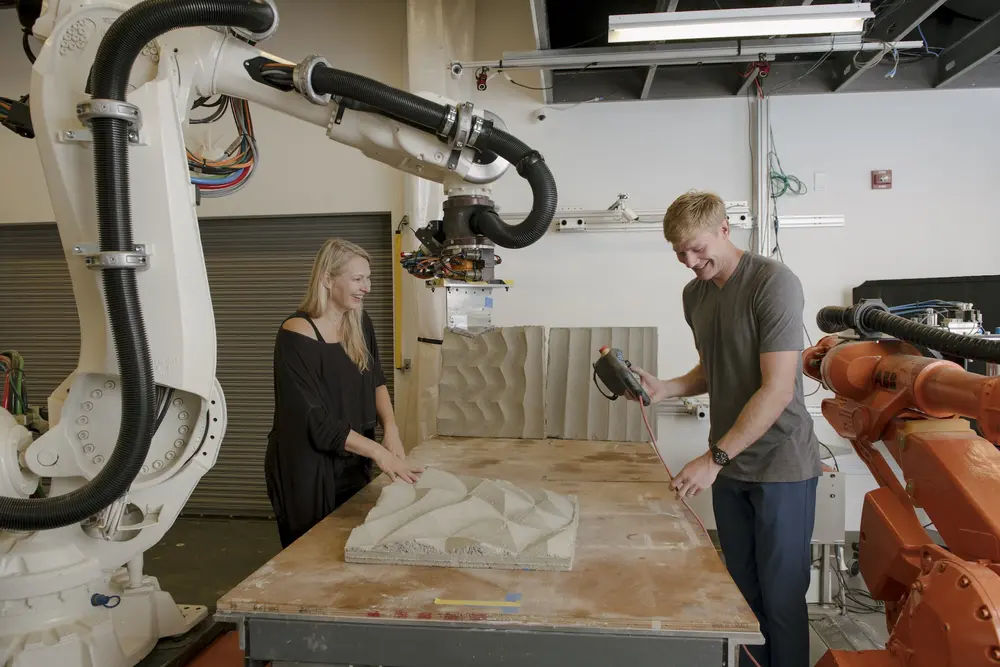 School of Architecture
The School of Architecture provides deep immersion in the discipline of architecture, intensified by CMU's culture of interdisciplinary innovation and creative inquiry - meaning you'll be collaborating with CMU artists, scientists and scholars of all kinds. This world-class architecture education is enhanced by the fundamental premise that architectural excellence demands both rigorous training in fundamentals and the development of unique specializations. Though every School of Architecture student graduates with intensive architecture knowledge, no two graduates leave with the same education. 
School of Architecture Majors, Minors and More
Choose the path that fits you best. Browse all current School of Architecture curriculums and courses.
Architecture

Bachelor of Architecture (B.Arch)
Bachelor of Arts in Architecture (B.A.)

The Bachelor of Architecture (B.Arch) degree program is a five-year, first professional degree program accredited by the National Architectural Accrediting Board (NAAB), with a precisely defined set of student performance criteria. This program is for you if you're set on pursuing a career as a licensed architect; it centers on a carefully structured set of professional and technical courses about building design and construction.

The Bachelor of Arts in Architecture (B.A.) is a four-year liberal studies degree program that doesn't just allow interdisciplinary exploration but encourages it. In this program, you'll have the opportunity to double-major, test the boundaries of the discipline, and explore a variety of interests. If you're the kind who's curious and creative, and loves to engage both sides of your brain, this program could be a perfect fit. 
BXA Intercollege Degree Programs

Bachelor of Computer Science and Arts
Bachelor of Humanities and Arts
Bachelor of Science and Arts

At Carnegie Mellon, you'll find interdisciplinary thinking woven into the curriculum of every program. But nowhere is this truer than the BXA programs, which combine different academic areas with the arts in inventive, visionary ways. Each program's focus is unique, but any of them will give you the creative, technical, academic and practical skills you need to innovate across disciplines in ways that are all your own. 
Minors for Architecture majors

Architectural Design Fabrication
Architectural History
Architectural Representation and Visualization
Building Science
Computational Design
Minors for non-Architecture majors

Architecture
Architectural History
Architectural Representation and Visualization
Architectural Technology
Computational Design
Class of 2022, Six Months After Graduation
88%
Employed or in Grad School
High School Course Requirements
4 years Mathematics*
1 year Physics
2 years Foreign Language
5 electives
*Four years of mathematics for Architecture should include at least algebra, geometry, trigonometry, analytic geometry, elementary functions as well as pre-calculus. Advanced mathematics courses are encouraged.
Mix It Up
You're not just one thing. You're a scientist. An artist. A technologist. A maker. A writer. Carnegie Mellon has been mixing it up for decades, and whatever you want to pursue, we've got the right mix for you.