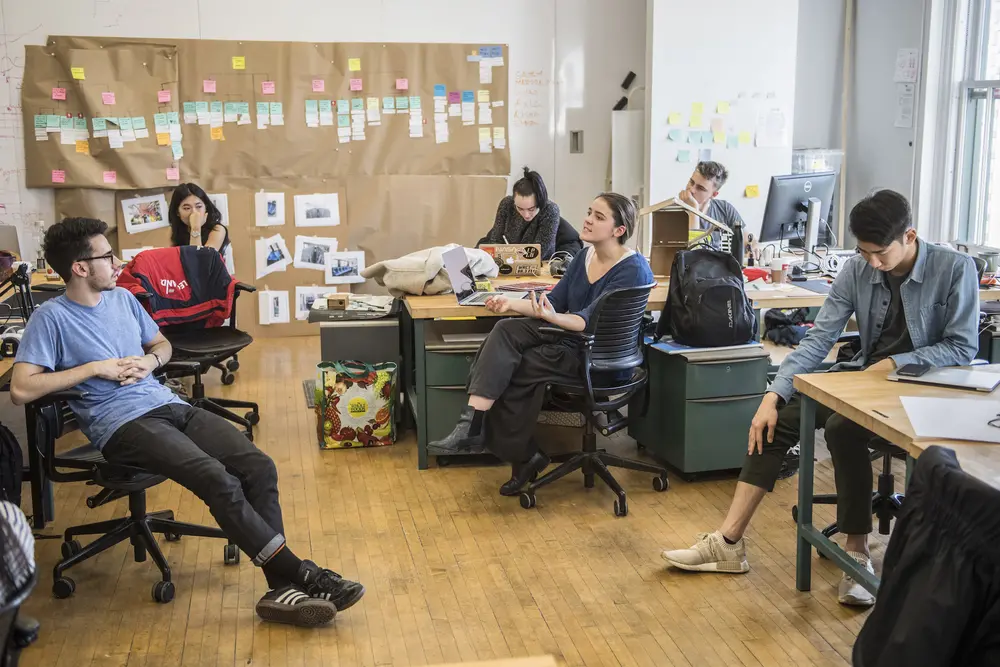 School of Design
This is where you'll learn to design with humans in mind. As a student in the School of Design, you'll learn the art of conceiving, planning and shaping human-centered communications, products or environments. You'll make beautiful things that answer real needs and solve real problems. And you'll enter a field that's creative, collaborative and all kinds of fun.   
School of Design Majors, Minor and More
Choose the path that fits you best. Browse all current School of Design curriculums and courses.(opens in new window)
Design

Bachelor of Design
Minor

The Bachelor of Design degree focuses on learning by doing, a balance of theory and practice, and developing your individual voice when solving problems for people. The program lets you choose among studio courses and specialize in one of three tracks:

Communications
Products 
Environments

For non-majors, minoring in design is a great way to diversify your studies and incorporate design skills and thinking into your overall academic experiences. 


 
BXA Intercollege Degree Programs

Bachelor of Computer Science and Arts
Bachelor of Humanities and Arts
Bachelor of Science and Arts

At Carnegie Mellon, you'll find interdisciplinary thinking woven into the curriculum of every program. But nowhere is this truer than the BXA programs, which combine different academic areas with the arts in inventive, visionary ways. Each program's focus is unique, but any of them will give you the creative, technical, academic and practical skills you need to innovate across disciplines in ways that are all your own. 
Class of 2022, Six Months After Graduation
87%
Employed or in Grad School
High School Course Requirements
4 years English
2 years Mathematics
2 years Science
2 years Foreign Language
6 electives
Mix It Up
You're not just one thing. You're a scientist. An artist. A technologist. A maker. A writer. Carnegie Mellon has been mixing it up for decades, and whatever you want to pursue, we've got the right mix for you.