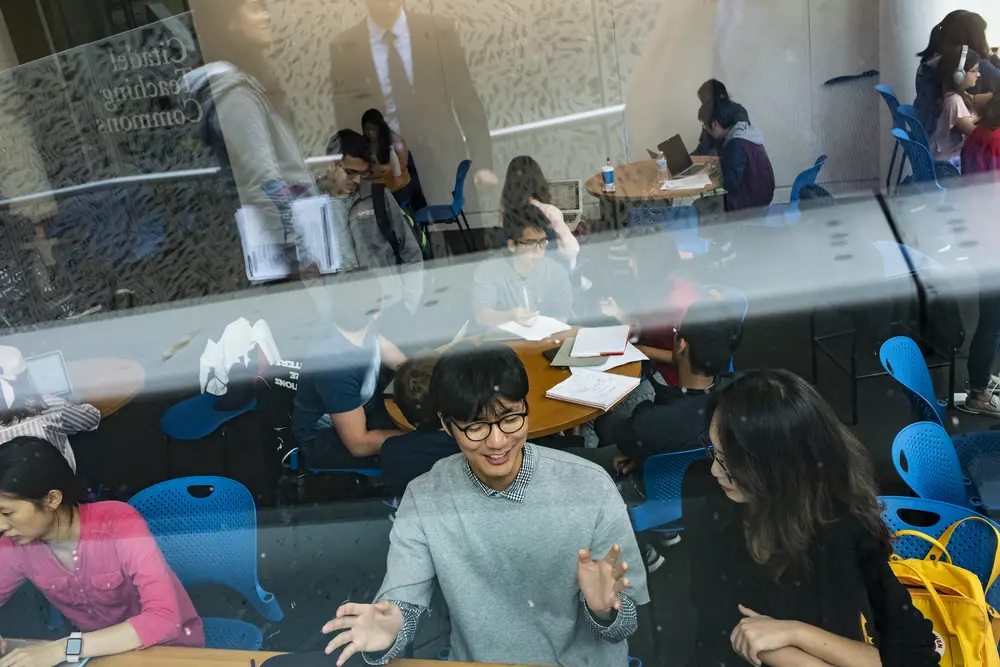 Information Systems
In our connected world, problems are complicated and hard to solve. Whether it's a government agency, private company or non-profit, modern organizations are complex webs of systems, structures, policies and people. It takes someone who can see both the details and the big picture to plot paths forward — these are exactly the skills and perspectives you'll develop in the Information Systems (IS) program. You'll draw on the university's distinct strengths in technology and business, humanities and social sciences for a truly unique and well-rounded education. And ultimately, you'll create solutions that improve businesses, institutions and the collective social good.
Information Systems Major
Choose the path that fits you best. Browse all current Information Systems curriculums and courses.(opens in new window)
Information Systems

Bachelor of Science

As you pursue this degree, you'll choose one of three concentrations: Data Science, Digital Media Analytics, or Information Security and Privacy. No matter which path you choose, you'll build technical and critical thinking skills that are in high demand, explore your own interests through electives, and become prepared for a career using data and technology for impact.
IDeATe Minors
Class of 2022, Six Months After Graduation
99%
Employed or in Grad School
High School Course Requirements
4 years English
4 years Mathematics*
1 year Science (2 or more preferred)
2 years Foreign Language
6 electives
*Four years of mathematics should include at least algebra, geometry, trigonometry, analytic geometry, elementary functions as well as pre-calculus. Advanced mathematics courses are encouraged.
Mix It Up
You're not just one thing. You're a scientist. An artist. A technologist. A maker. A writer. Carnegie Mellon has been mixing it up for decades, and whatever you want to pursue, we've got the right mix for you.