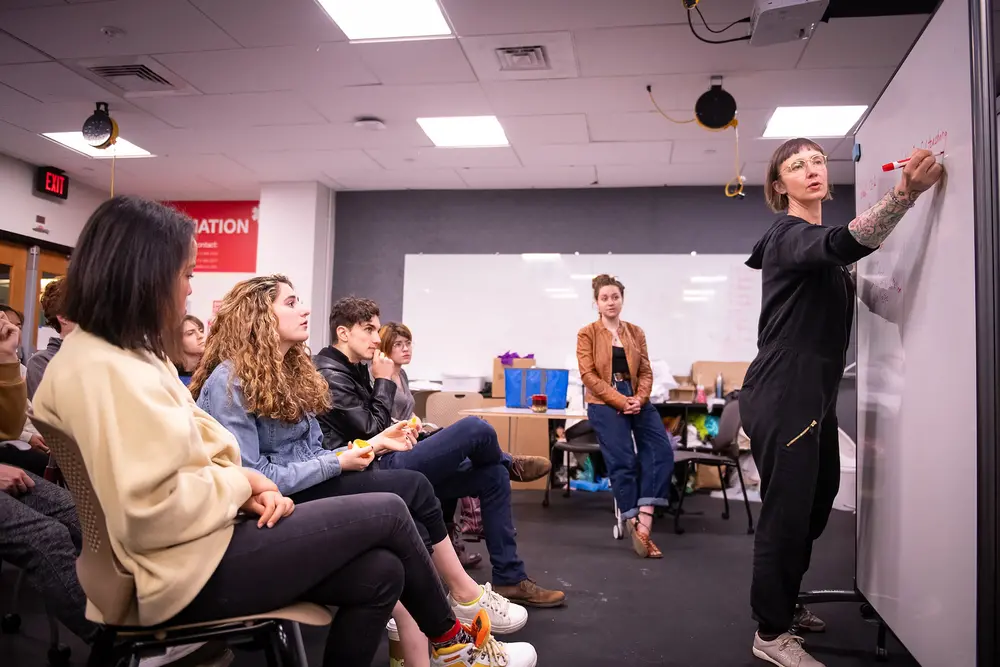 Interdisciplinary Majors
If your passions and interests are too varied to be contained by one college or program, you can pursue a major that encompasses pretty much all of them. With an interdisciplinary major, you'll make your academic mark, and we'll help coordinate resources across multiple colleges so you can move humankind in your own way.
Program Information
At Carnegie Mellon, we offer several degree programs and courses of study coordinated by multiple colleges, reflecting our university's interdisciplinary nature. Take advantage of Carnegie Mellon's culture of collaboration with the following interdisciplinary majors that explore beyond traditional departmental lines.
Computational Biology

Data science has opened new windows into understanding our world and the field of biology is part of that. Our undergraduate program in Computational Biology — unique to Carnegie Mellon — will help you take on challenges in modern biology and medicine backed by the unparalleled computational education and quantitative rigor of the world-leading School of Computer Science. Learn more about the major.
Computational Finance

This program will provide you with a deep knowledge of the math, finance, probability/statistics and computer programming underlying today's financial markets. Jointly administered by the Mellon College of Science, the Heinz College of Public Policy and Management and the Tepper School of Business, the curriculum will prepare you to meet the quantitative needs of the finance industry. As a graduate, you may also use your training in other industries where applied mathematics training is appropriate or pursue advanced degrees in economics, finance or mathematical sciences. Learn more about the major.
Environmental Policy (additional major only)

Environmental Policy is available as an additional major taken alongside your primary major. Your studies will focus on the interaction of humans with the environment from the perspective of multiple disciplines. The curriculum draws on the expertise of faculty across several Carnegie Mellon colleges in order to provide you with the interdisciplinary background and skills necessary to understand environmental problems and the means to mitigate them. Learn more about the major.
Human-Computer Interaction

In 2020, Carnegie Mellon became one of the first universities worldwide to offer Human-Computer Interaction (HCI) as a primary major. Here, you'll gain a unique perspective on how digital products and services affect humans and how they can be designed to have a positive impact. You'll pair technical skills with a broad awareness of how humans use technology to design interactive solutions. Human-Computer Interaction is also available as an additional major or a minor for students not in the School of Computer Science. Learn more about the major.
Music and Technology

This collaborative approach will give you both the specialized knowledge and breadth of skills you need to excel in the music industry. The School of Music, School of Computer Science and the Department of Electrical and Computer Engineering jointly offer cross-study of music, electrical engineering and computer science. You'll have the chance to specialize in a chosen area like recording technology, audio engineering, computer music, music composition, music performance and music theory. Learn more about the major.
Neuroscience

As a Neuroscience major, you'll gain a broad understanding of neuroscience at different levels, including cellular biology of the brain, brain systems, cognitive brain function and computational brain modeling. The program's interdisciplinary curriculum — jointly administered by the Dietrich College of Humanities & Social Sciences and the Mellon College of Science — will give you a fundamental understanding of brain function and allow you to begin to specialize within the broad field of neuroscience. Learn more about the major.
Psychology and Biological Sciences

If you are intrigued by the mind-body connection, this may be the place for you. The major reflects the interdisciplinary nature of current research in the fields of psychology and biology. You'll acquire the multidisciplinary knowledge necessary to explore the connection between the physical body and psychology of the mind. You'll also develop research and laboratory skills and have a depth of knowledge useful in fields that value both areas of expertise. Learn more about the major.
Science, Technology and Public Policy (additional major only)

Science, Technology and Public Policy is available as an additional major taken alongside your primary major. The curriculum will help you develop a broad societal perspective and the analysis skills that are crucial for problem-solving in today's complex world. Coursework in economics, decision-making, communications and data analysis is augmented by elective courses that expand your knowledge of current issues in areas such as energy systems, cybersecurity, information networking, human health, environmental impacts and business innovation. Learn more about the major.
Statistics and Machine Learning

If you're interested in statistical computation, data science and big data problems, this could be the major for you. You'll take courses focused on skills in computing, mathematics, statistical theory and the interpretation and display of complex data. The program is housed in the Department of Statistics and Data Science and is jointly administered with the Department of Machine Learning. Learn more about the major.
High School Course Requirements
For our interdisciplinary degree programs, interested students should reference the college requirements for that program's "home" college. Please contact the Office of Admission if you have questions about these academic requirements.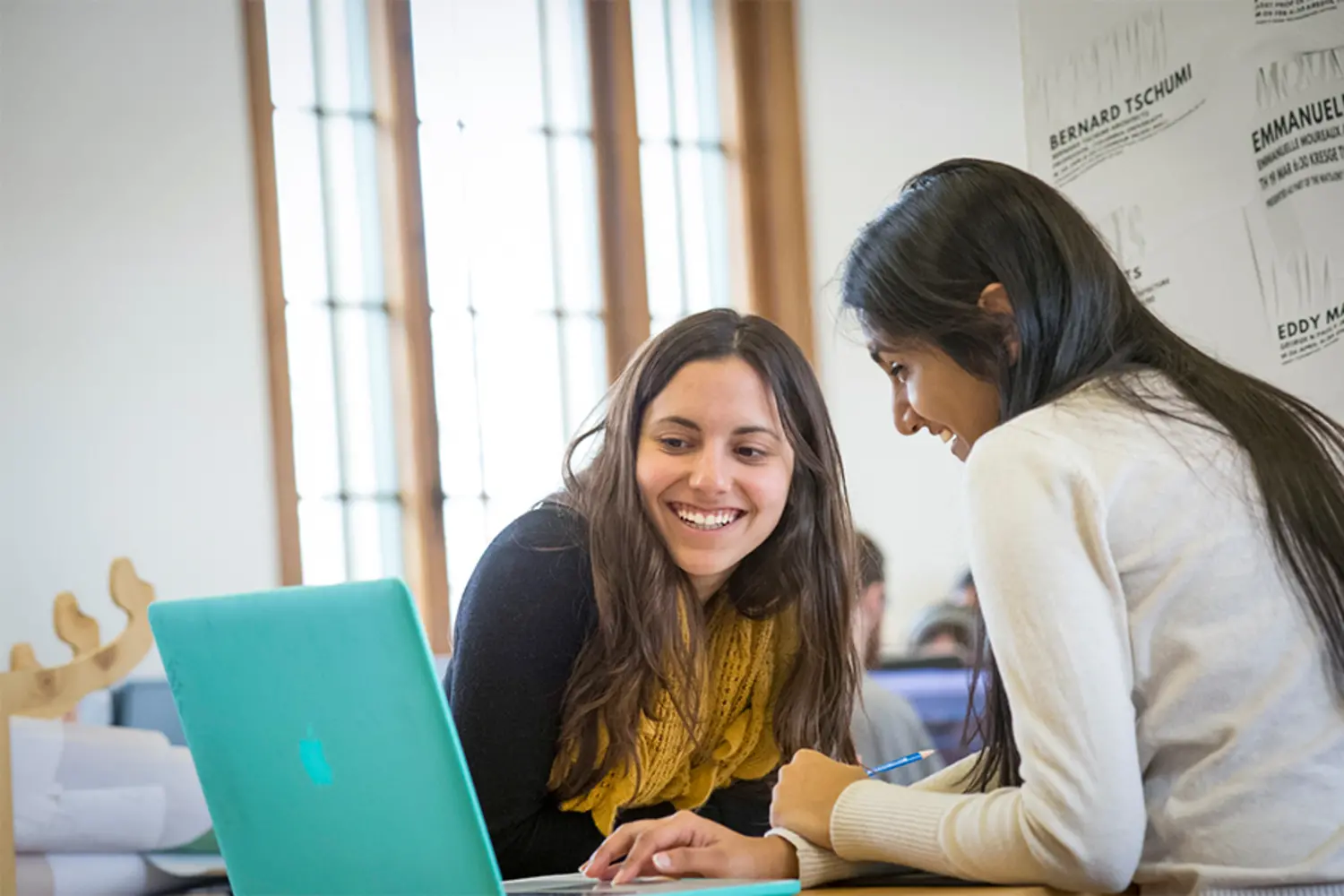 Apply
There are lots of ways to individualize your studies, but only one way to get started.