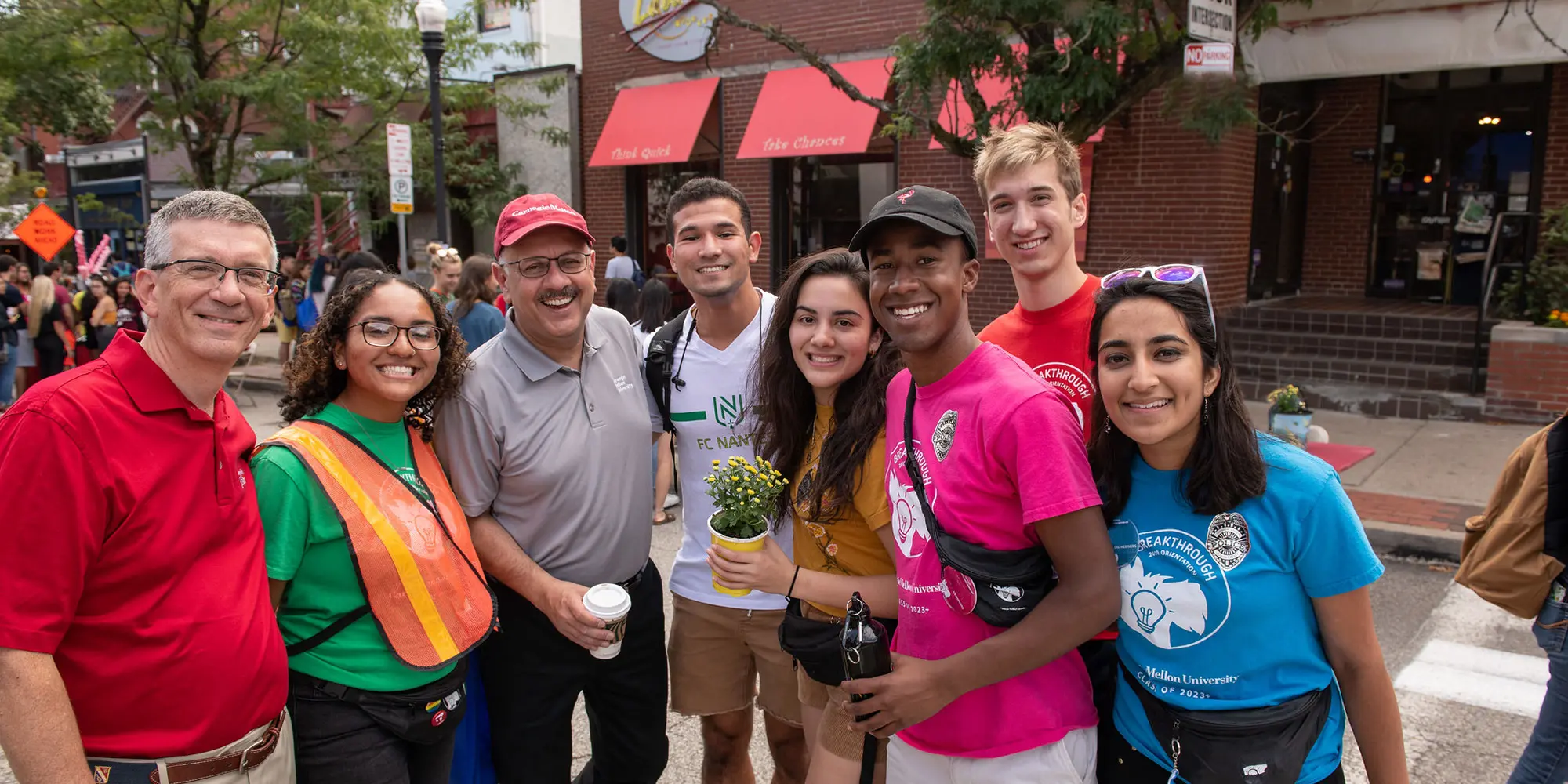 Who We Are
You're the Unique Kind – and So Is Carnegie Mellon
We're a community of one-of-a-kind minds united by a passion to make the world a better place for everyone.
Meet the First-Year Class of 2022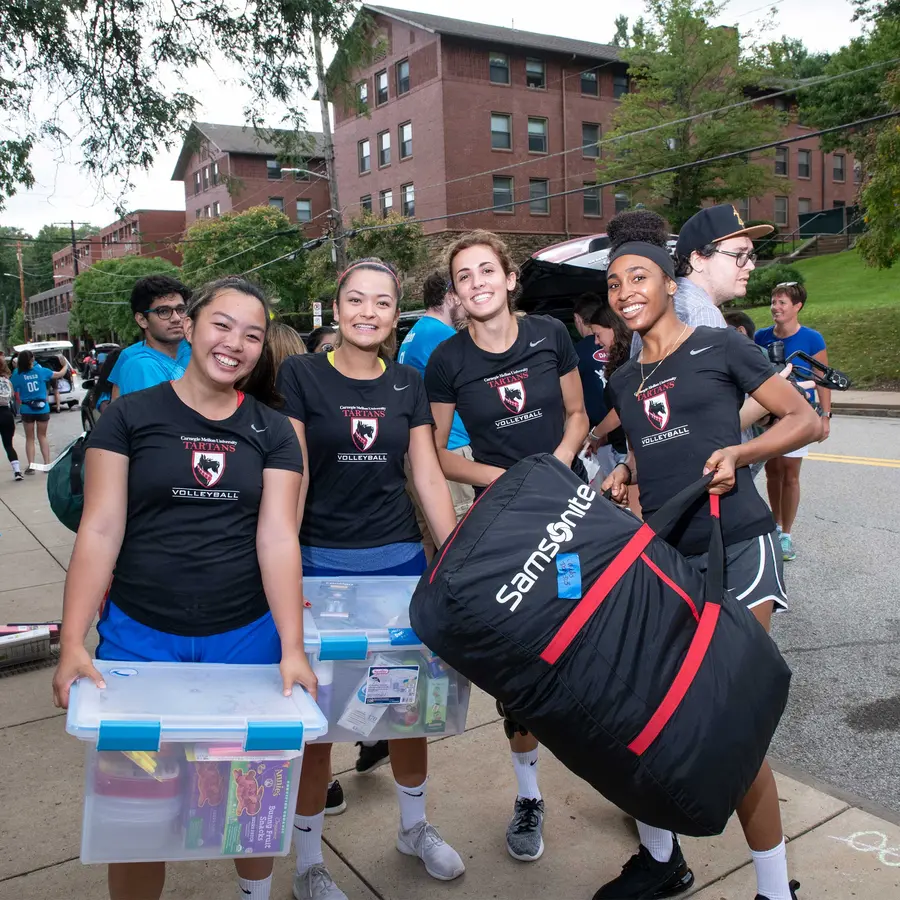 12.4%
first-generation college students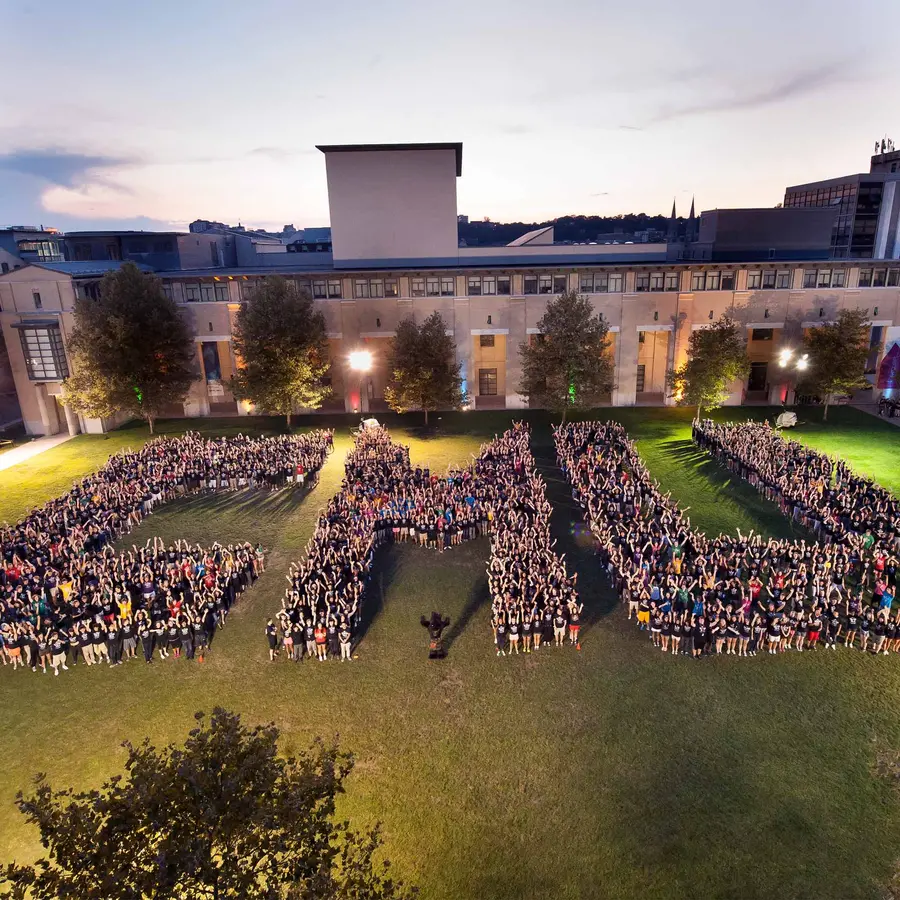 1,754
undergraduate students enrolling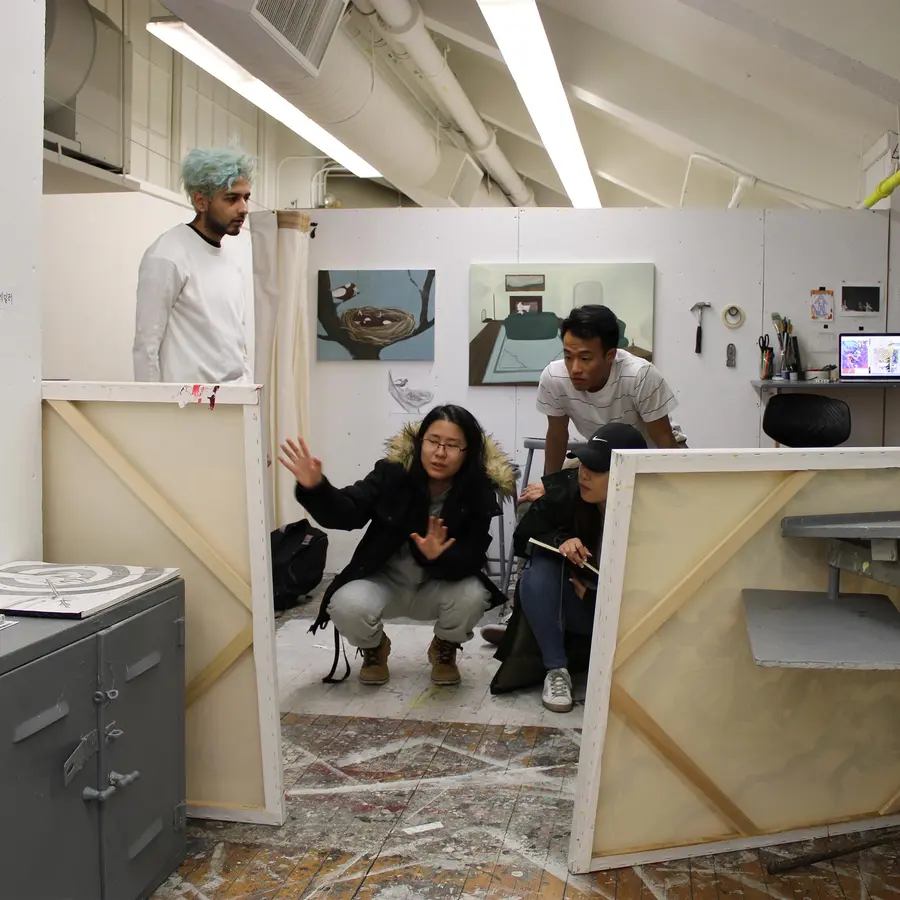 49 / 48 / 2.1
% of female / male / non-binary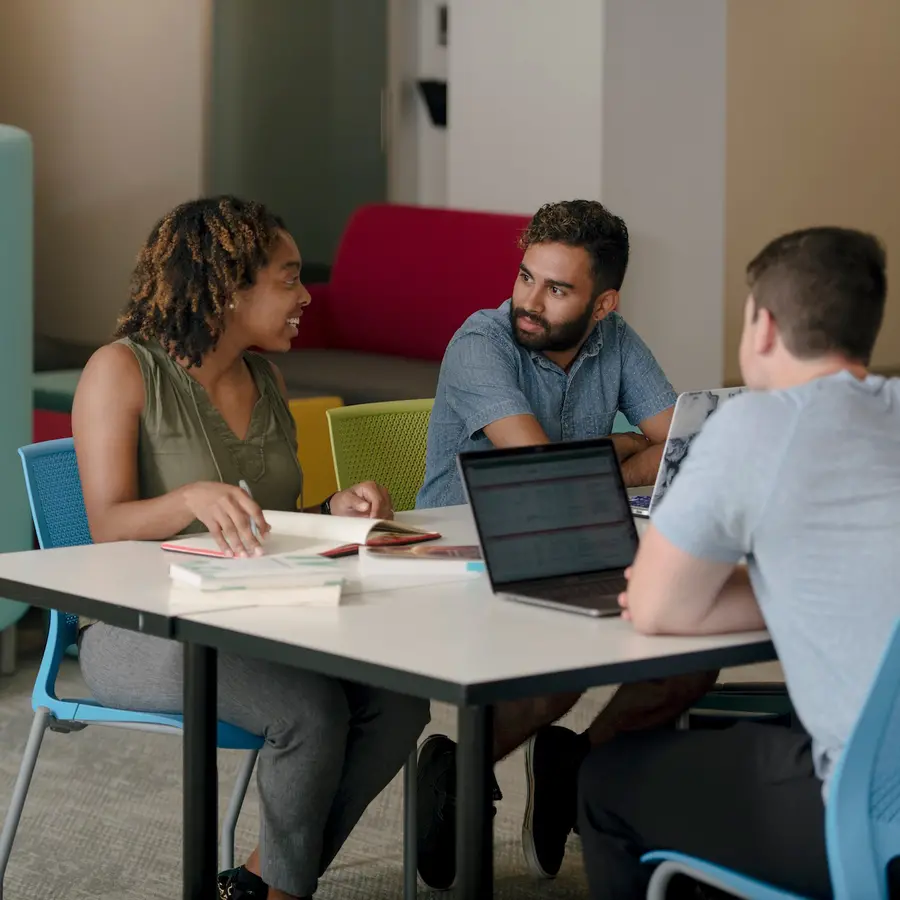 18.8%
students who identify as Black, Latinx or Native American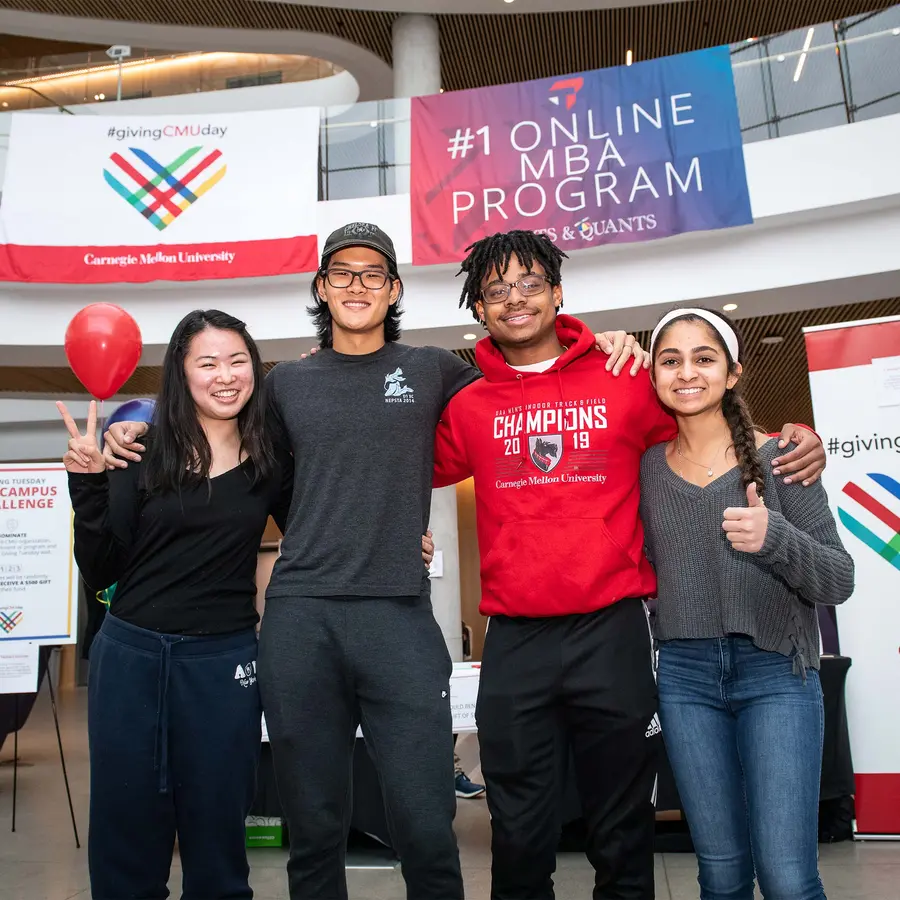 46 / 41
states / countries represented
Our enrolling students come from backgrounds of all kinds. Get to know our most recent class of Tartans as of August 2022.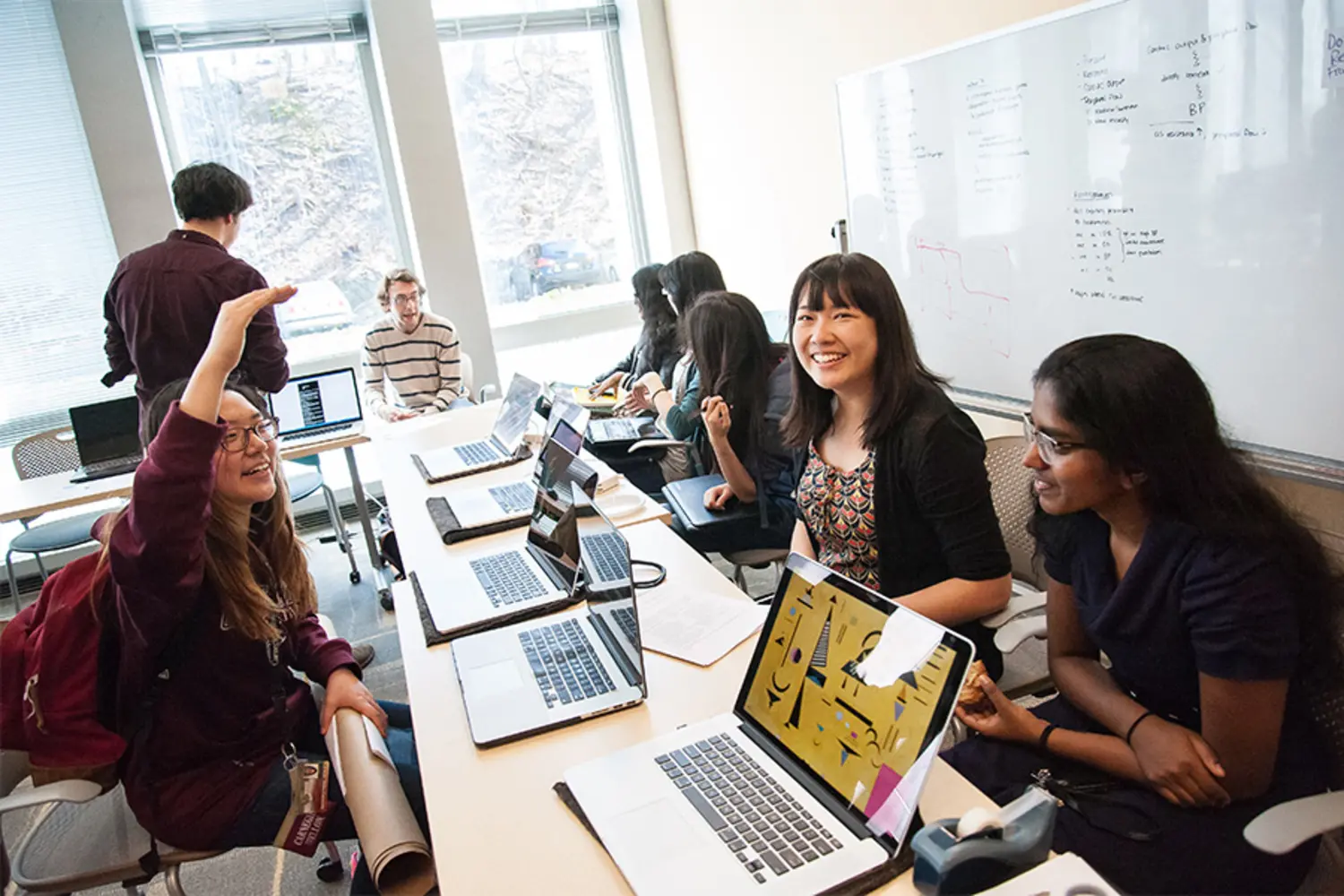 Interdisciplinary Is in Our DNA
If all-over-the-place is your pace, then you'll find your place at Carnegie Mellon. Our interdisciplinary culture breaks all the traditional social and academic boundaries. Here, psychologists huddle with computer scientists and business majors write country music hits. You don't have to worry about staying in your lane — our thought freeways are wide open.
Exceptional Is the Rule
Internationally recognized for its academic excellence and innovation, Carnegie Mellon University consistently ranks among the world's most renowned educational institutions. No matter how you choose to shine, being part of CMU means having a lifelong network of support and inspiration from the world's most brilliant minds.
400+
Student Organizations
7:1
Student-to-Faculty Ratio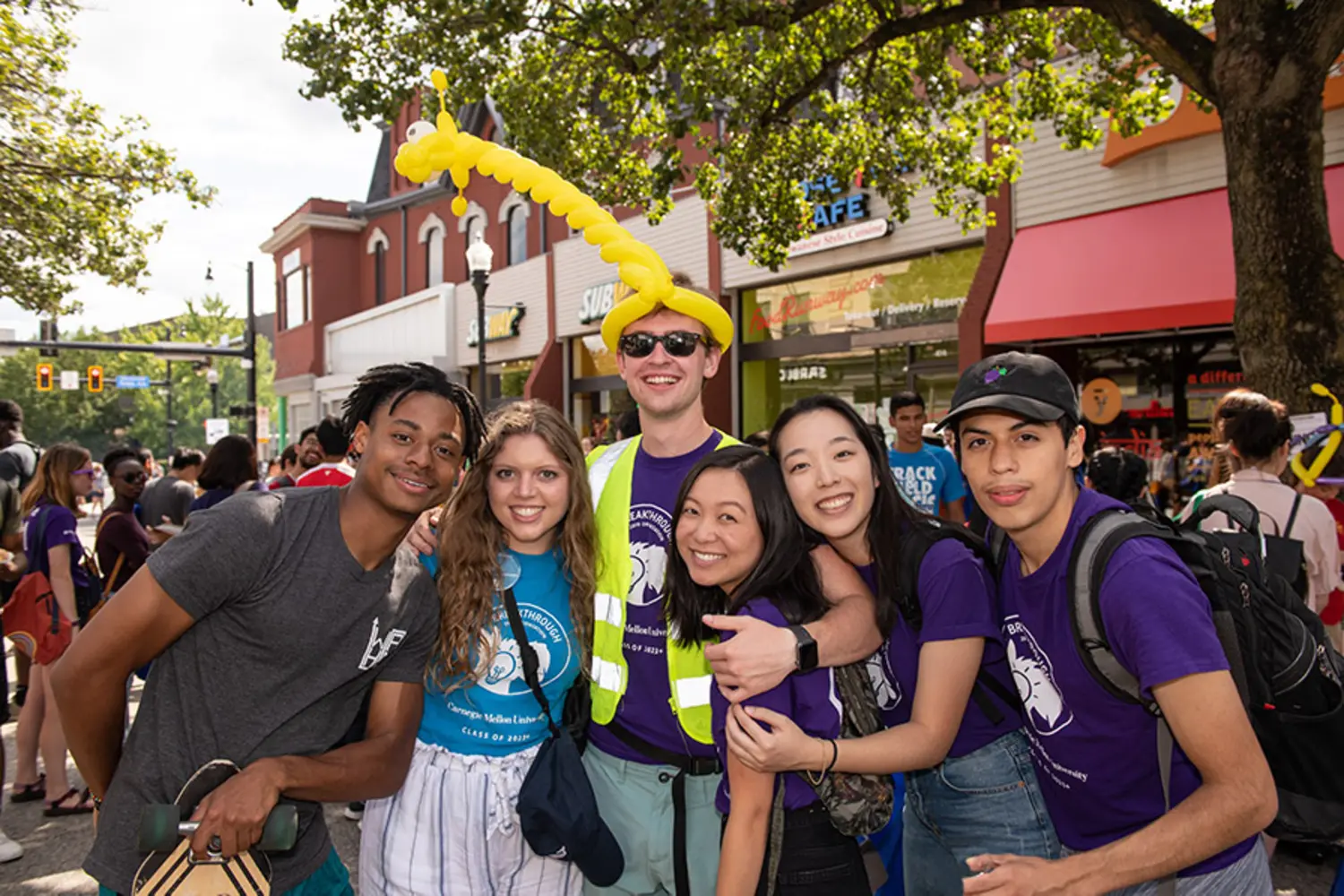 Respect for Every Perspective
Diversity isn't just a buzzword at Carnegie Mellon — it's the very foundation of our culture. Our community members' widely varying backgrounds, perspectives and ideas enrich every aspect of life here, from academics to social activities. 
It's a Tartan Thing
Take a walk around campus, and you'll discover there's nothing pedestrian about life at Carnegie Mellon.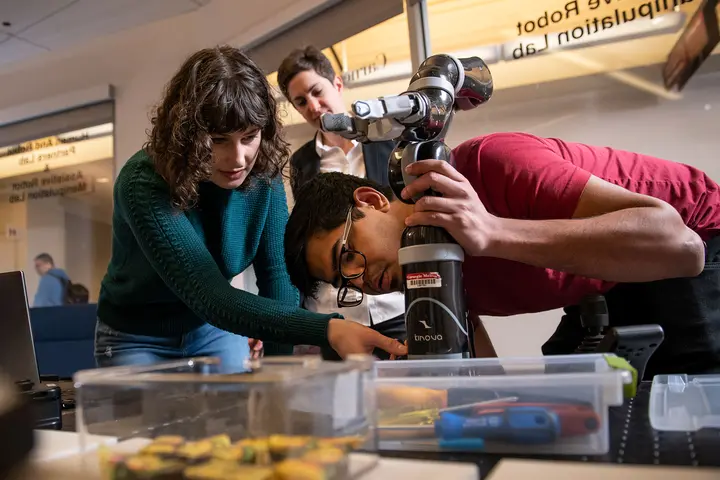 Undergraduate Research
The thrill of creating new knowledge — it's at the heart of everything we do at CMU. And you can begin as early as your first year.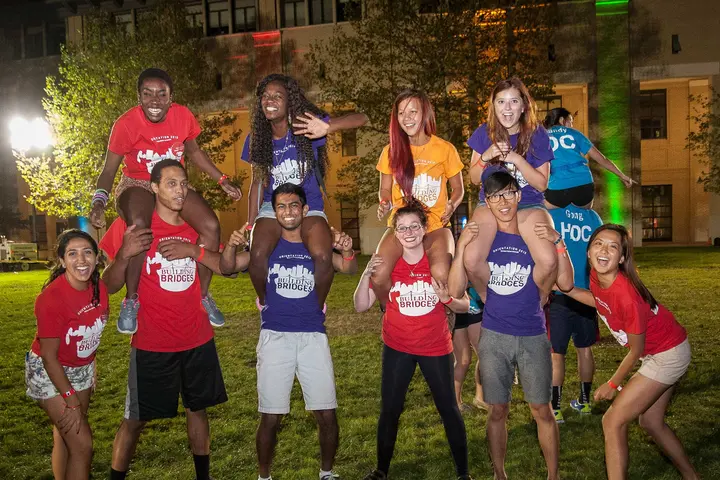 The Fair
Check out more than 400 student-run groups — plus Greek organizations and local arts, cultural and recreation partners — during this annual winter event.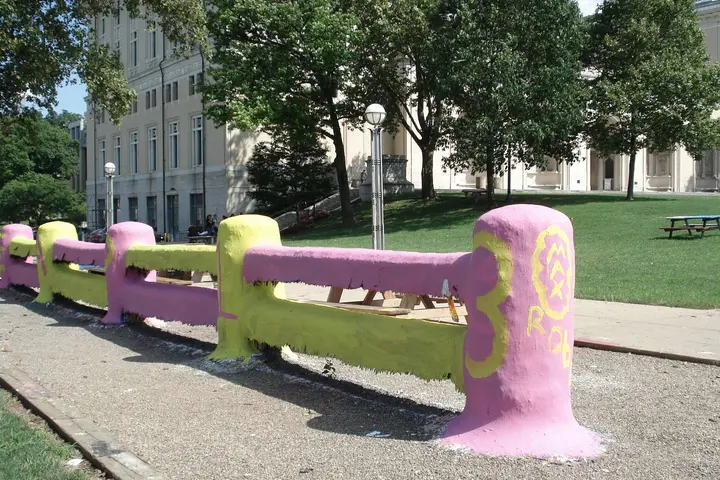 The Fence
Got something important to say? Make a statement on the World's Most Painted Object. Caveat: You'll need to paint your message between midnight and sunrise. With a brush.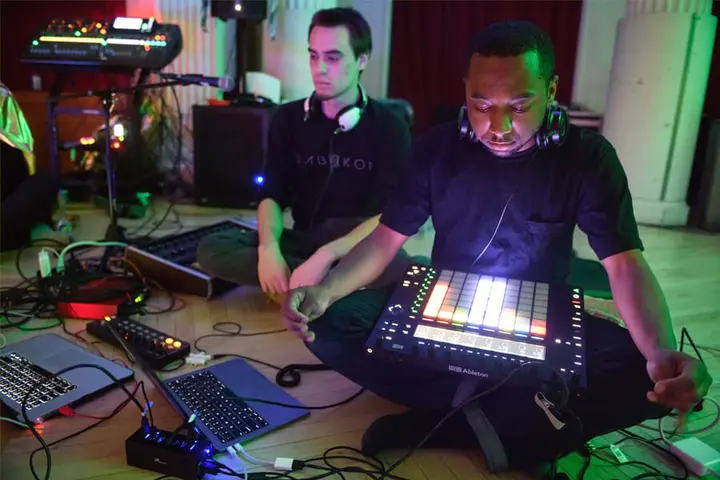 Makerspaces
Bring your startup ideas and projects to life. There are multiple makerspaces on campus with the coursework, training and tools you need.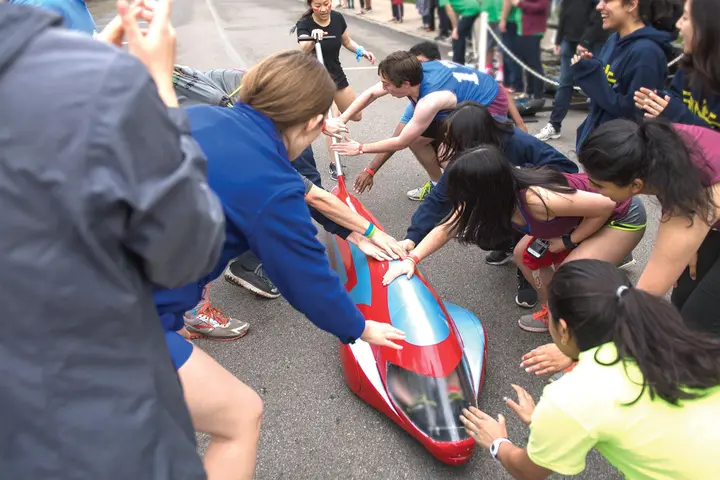 Buggy
Powered by human brains and brawn alone, these feats of design and engineering hurtle along at speeds up to 40 miles per hour.