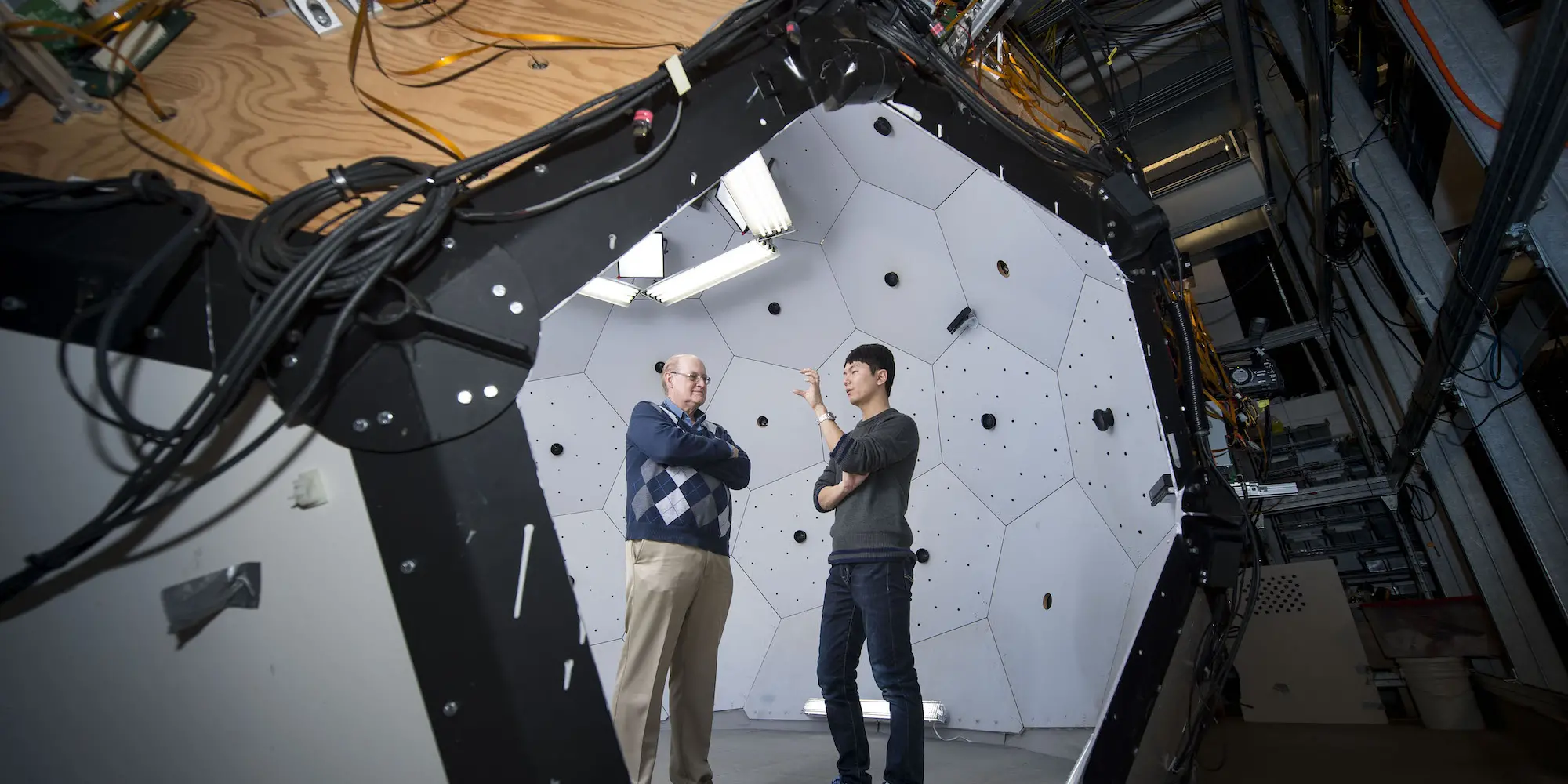 It takes a logical mind and a bold spirit to move the world forward.
Develop the next earth-shattering app. Discover a new computational theory. Disrupt the tech world. You can make that happen in the School of Computer Science. Our undergraduate programs — among the best and oldest in the country — give you the strong foundation you need to make your mark in industry or academia and stay current, even as technology changes.
First Year Experience
You'll spend your first year immersed in courses that explore the foundational and theoretical underpinnings of computer science. The best computer scientists in the world will teach you how to think computationally and solve complex problems, giving you the tools you need to secure an internship or even do research with just one year under your belt.
School of Computer Science Programs
Process your passions and find the program that's right for you.
Artificial Intelligence

Bachelor of Science in Artificial Intelligence
Additional major in Artificial Intelligence
Minor in Artificial Intelligence
Computational Biology

Bachelor of Science in Computational Biology
Additional major in Computational Biology
Minor in Computational Biology
Computer Science

Bachelor of Science in Computer Science
Additional major in Computer Science
Minor in Computer Science
Minor in Language Technologies
Minor in Machine Learning
Minor in Neural Computation
Additional major in Robotics
Minor in Robotics
Minor in Software Engineering
Human-Computer Interaction

Bachelor of Science in Human-Computer Interaction
Additional major in Human-Computer Interaction
Minor in Human-Computer Interaction
BXA Intercollege Degree Programs

Bachelor of Computer Science and Arts (BCSA)
 Class of 2022, Six Months After Graduation
99%
Employed or in Grad School
Recent Employers and Further Education
High School Course Requirements
4 years English
4 years Mathematics*
1 year Physics
2 years Chemistry, Biology or Computer Science
2 years Foreign Language
3 electives
*Four years of mathematics should include at least algebra, geometry, trigonometry, analytic geometry, elementary functions (pre-calculus) and preferably calculus. Advanced mathematics courses are encouraged, especially a course in calculus.