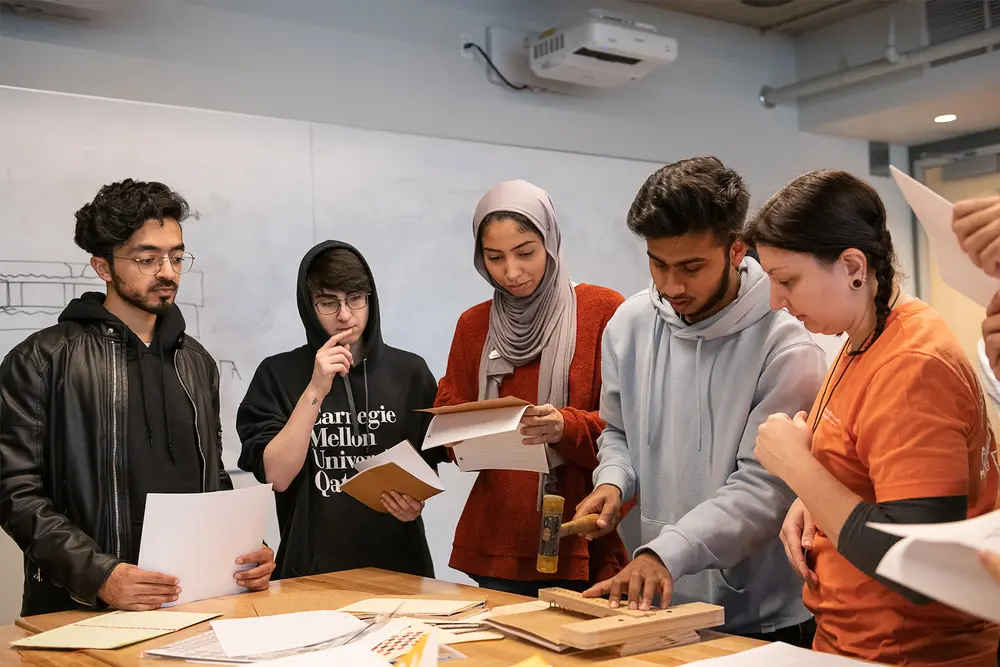 You're the kind that's impossible to define. With a convention-defying mind that knows there's more than one way to look at everything. Your academic plan should be just as unique. So should the way you spend your time outside of the classroom. That's what makes your Carnegie Mellon experience YOU-dimensional.
Wide Open Options
Just as no two students are alike, neither are degree paths at Carnegie Mellon. We're a culture of discipline crossers and a boundary jumpers. Our students and faculty regularly collaborate with scholars outside their schools and colleges, bringing fresh perspectives into the classroom. You're also free to combine your studies in the way that suits you best.
Our free-thinking spirit extends beyond academics. Tartans are all about breaking down boundaries, from a theater troupe for non-drama majors to an annual conference focused on intersectionality. Even our annual student-run Carnival is based on the idea that when people who think differently work together, the result is always a lot of fun.
BXA: Academic Rigor + Creative Training

This program fuses a Bachelor of Fine Arts degree with a degree from another field of study, representing a true intersection of disciplines, innovation and curiosity. "B" represents "Bachelor," "X" the variable academic field and "A" the Arts. Degrees include the Bachelor of Computer Science and Arts (BCSA), Bachelor of Humanities and Arts (BHA), Bachelor of Science and Arts (BSA) and the Bachelor of Engineering Studies and Arts (BESA) 
IDeATe: Technology + Arts

Technology and creativity meet in IDeATe, the Integrative Design, Arts and Technology network. Undergraduate IDeATe minors and courses are open to all majors and include Game Design, Animation & Special Effects, Media Design, Sonic Arts, Design for Learning, Innovation & Entrepreneurship, Intelligent Environments, Immersive Technologies in Arts & Culture, Physical Computing and Soft Technologies.
Interdisciplinary Majors

Multiple colleges collaborate to create degree programs that focus on contemporary and emerging fields.
High School Course Requirements
Students interested in our BXA Intercollege Degree Programs need to apply and be admitted to a school within the College of Fine Arts and the corresponding academic college (School of Computer Science, Dietrich College of Humanities and Social Sciences or Mellon College of Science). Please reference the college requirements for these individual programs.
For our other interdisciplinary degree programs, interested students should reference the college requirements for that program's "home" college. Please contact the Office of Admission if you have questions about these academic requirements.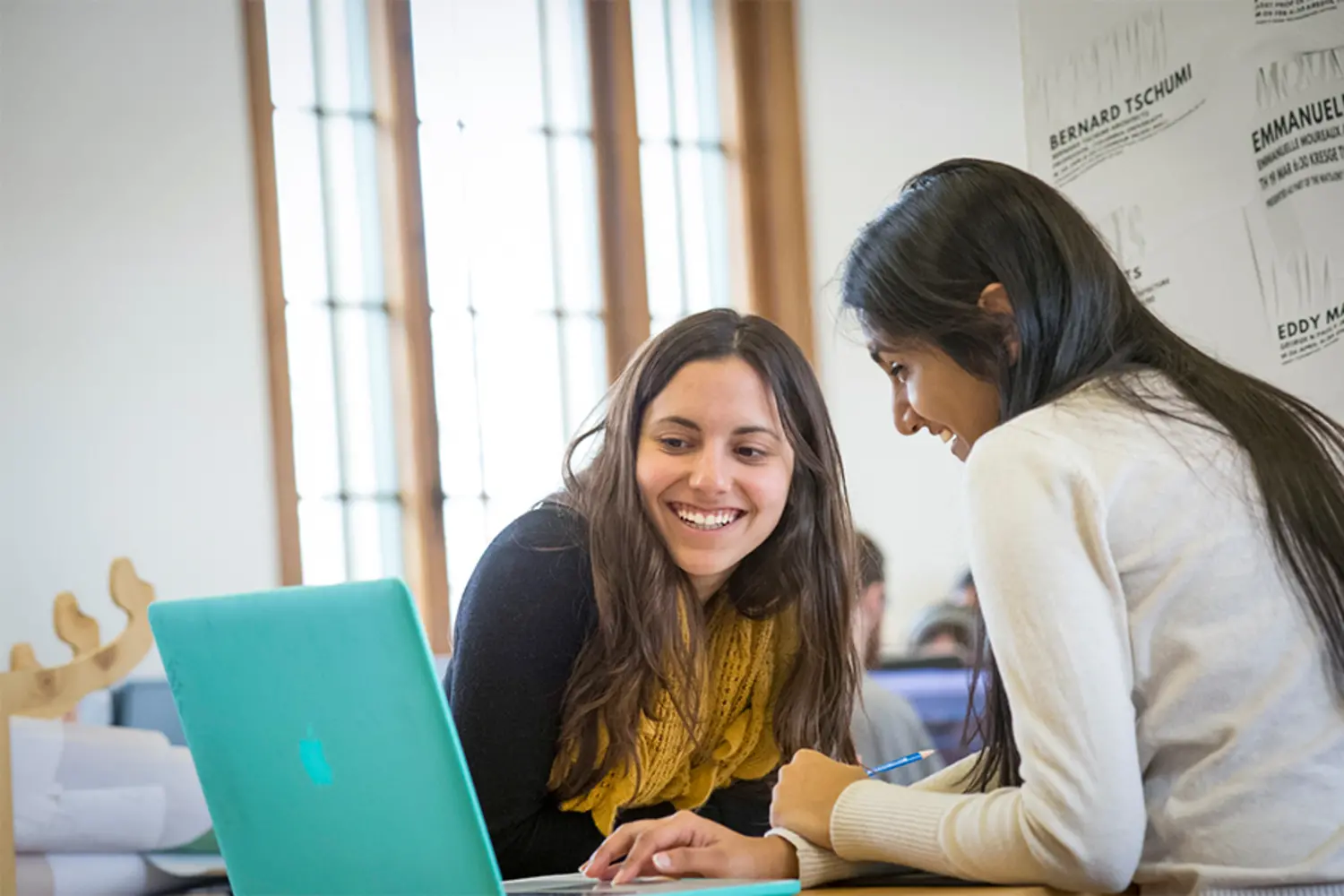 Apply Now
There are lots of ways to individualize your studies, but only one way to get started.