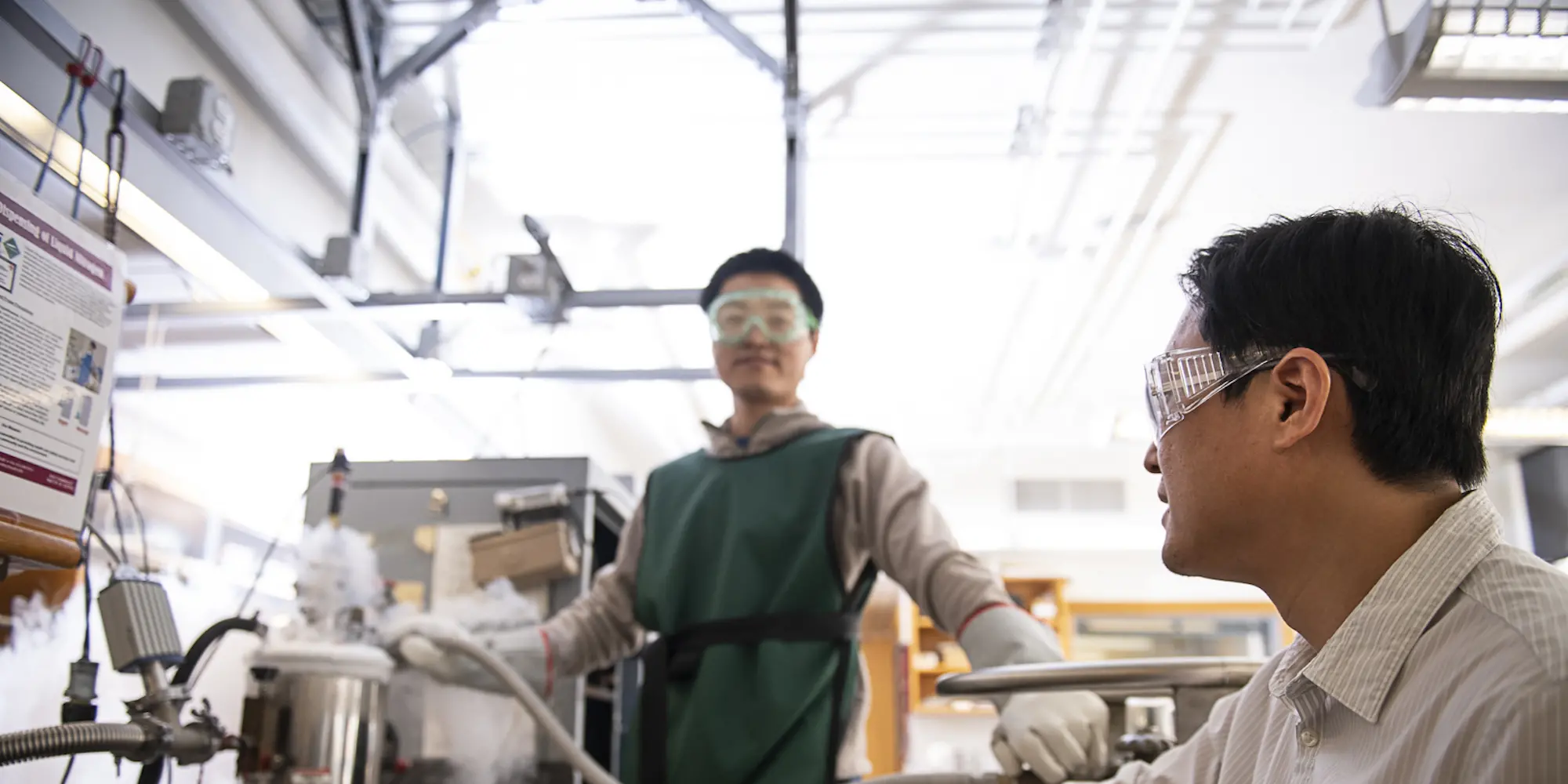 A place for scientists with ideas and ideals.
In the Mellon College of Science, you'll mix disciplines and dissect data to advance your field and the world itself. In our state-of-the-art laboratory facilities and classrooms, you'll work alongside star students and renowned faculty to become a well-rounded scientist or mathematician who excels as a scholar, a professional, a citizen, and a person. Here, you'll shape new theories, rethink established processes, examine existing information and explore the mysteries of the universe, making discoveries that advance knowledge for all humankind.
First Year Experience
Innovate, collaborate and discover new science. Through your first year courses, gain the foundational knowledge, skills and perspectives that support your development as well-rounded scholars, professionals, people and citizens.
Mellon College of Science Programs
Biology

Bachelor of Science in Biological Sciences
Bachelor of Science in Biological Sciences (Neuroscience track)
Bachelor of Science in Biological Sciences and Psychology
Bachelor of Science in Neuroscience
Bachelor of Arts in Biological Sciences with an additional major
Minor in Biological Sciences
Minor in Neuroscience
Chemistry

Bachelor of Science in Chemistry
Bachelor of Arts in Chemistry
Bachelor of Science in Chemistry/Biological Chemistry
Bachelor of Science/Master of Science in Chemistry (through the honors program)
Minor in Chemistry
Mathematical Sciences

Bachelor of Science in Mathematical Sciences
Bachelor of Science in Computational Finance
Bachelor of Science in Mathematical Sciences and Economics
Minor in Mathematical Sciences
Minor in Discrete Mathematics and Logic
Minor in Computational Finance
Physics

Bachelor of Science in Physics
Bachelor of Arts in Physics
Minor in Physics
BXA Intercollege Degree Programs

Bachelor of Science and Arts (BSA)
 Class of 2022, Six Months After Graduation
88%
Employed or in Grad School
Recent Employers and Further Education
University of Pittsburgh Medical Center
National Institutes of Health
High School Course Requirements
4 years English
4 years Mathematics*
1 year Chemistry
1 year Physics
1 year Biology
2 years Foreign Language
3 electives
*Four years of mathematics should include at least algebra, geometry, trigonometry, analytic geometry, elementary functions (pre-calculus) and preferably calculus. Advanced mathematics courses are encouraged, especially a course in calculus.