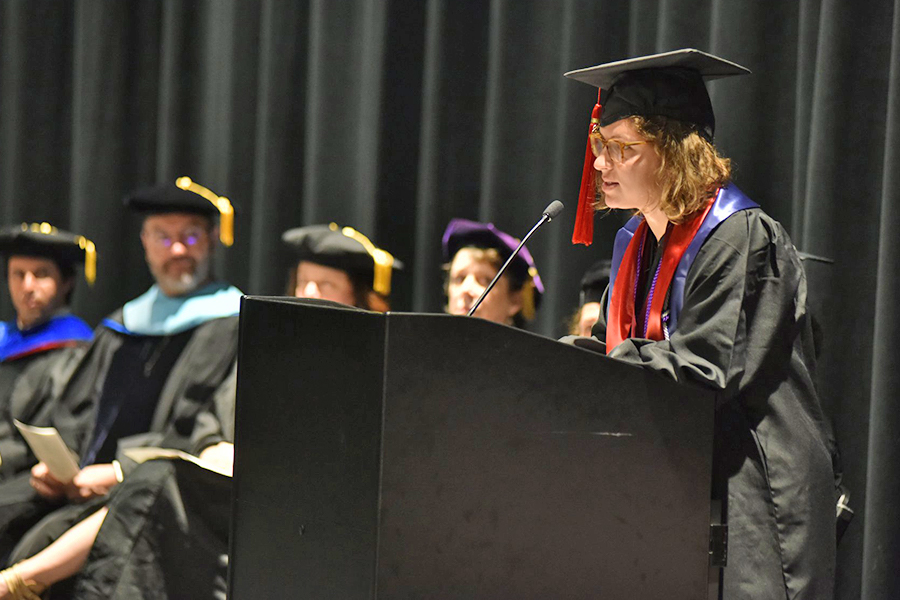 June 20, 2018
Dietrich College Graduates: Determined and Degreed
By Stefanie Johndrow
 
Home to world-class faculty and students, it's no surprise that many seniors in Carnegie Mellon University's Dietrich College of Humanities and Social Sciences have post-graduation plans in place before they receive their diplomas. From jobs at leading companies to graduate programs at top universities, new Dietrich College alumni will be putting their educations to work.
 
"Every day I'm blown away by how talented and driven the students of Dietrich College are, and judging by our post-graduation statistics, employers agree," said Kristin Staunton, assistant director and career consultant in the Career and Professional Development Center.  
 
Staunton continued, "This year, Dietrich College students were hired by a wide range of companies from Amazon to Deloitte to the Federal Drug Administration. Regardless of a student's major, employers know that if they hire a Dietrich College grad, they are gaining an employee who is well-rounded and intellectually curious, who is a tenacious problem-solver and who can effectively communicate ideas to other team members."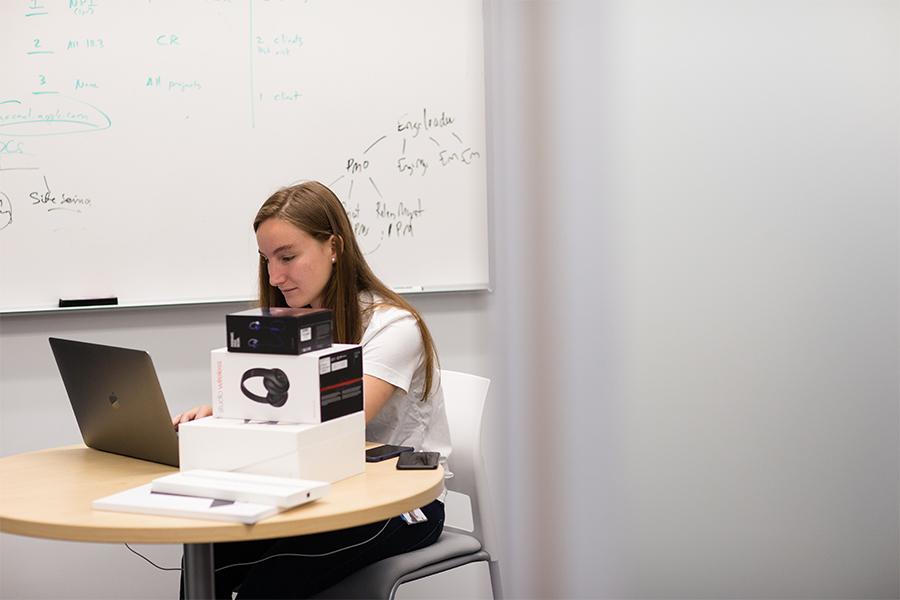 Apple is gaining two Dietrich College graduates from the Information Systems Program: Connor Hanley and Sarah Reyes Franco. Hanley and Franco will both be joining the team as software engineers.
 
Franco will be working as part of the information services and technology rotational program, where she will work with four different teams over a period of two years. Once an intern at Apple, Franco will start out with the Apple Store app team to work in front-end engineering to work on new features Apple customers will use in future releases.
 
"The IS Program at Carnegie Mellon has truly prepared me for my upcoming role by teaching me not just technical skills, but also leadership and people skills that will help take my career to the next level," Franco said.
 
Many Dietrich College graduates will pursue advanced degrees.
 
International Relations and Politics alumnus Travis Andring will be attending law school at George Washington University.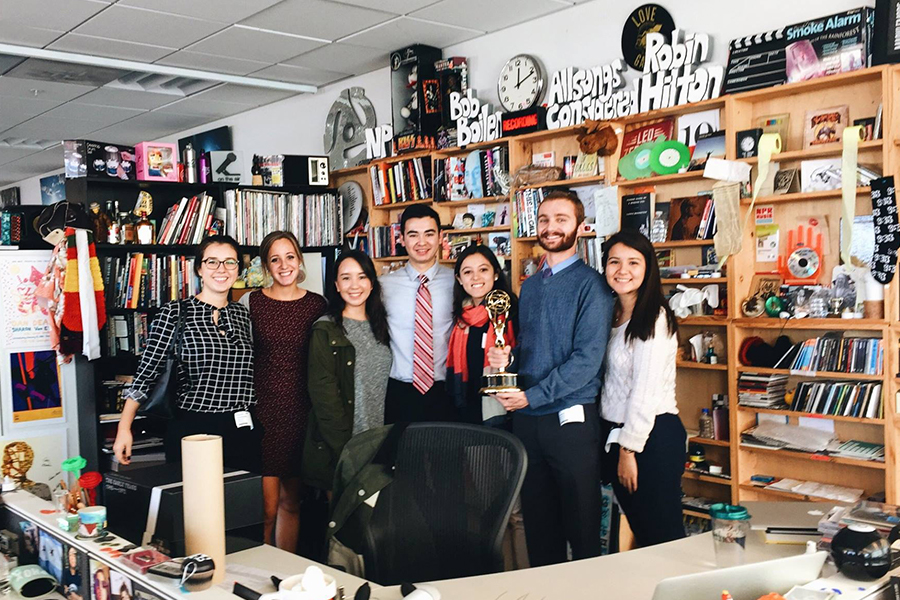 Ian Asenjo, who received degrees in global studies and ethics, history & public policy with a minor in politics & public policy, joined the International Relations and Politics' Accelerated Master's Program along with Raaga Kalva, an international relations and politics graduate who had a minor in Russian Studies. After finishing the program, Kalva will join the U.S. Department of Defense as an intelligence analyst.
 
"I chose to join the accelerated master's program based on my positive experience with the Washington Semester Program," Asenjo said. "As someone who is very passionate about foreign cultures and how they have changed with globalization, I became interested in the political science aspect; I wanted to understand how different social, ethnic and religious groups express themselves in the broader political community. My experience in the Accelerated Master's Program has allowed me to broaden my professional and academic interests in human rights and international security."
 
Kim Hochstedler will attend the University of Michigan to pursue her Ph.D. in biostatistics. Hochstedler, who graduated from the Statistics & Data Science and Psychology Departments, racked up achievement honors before departing CMU.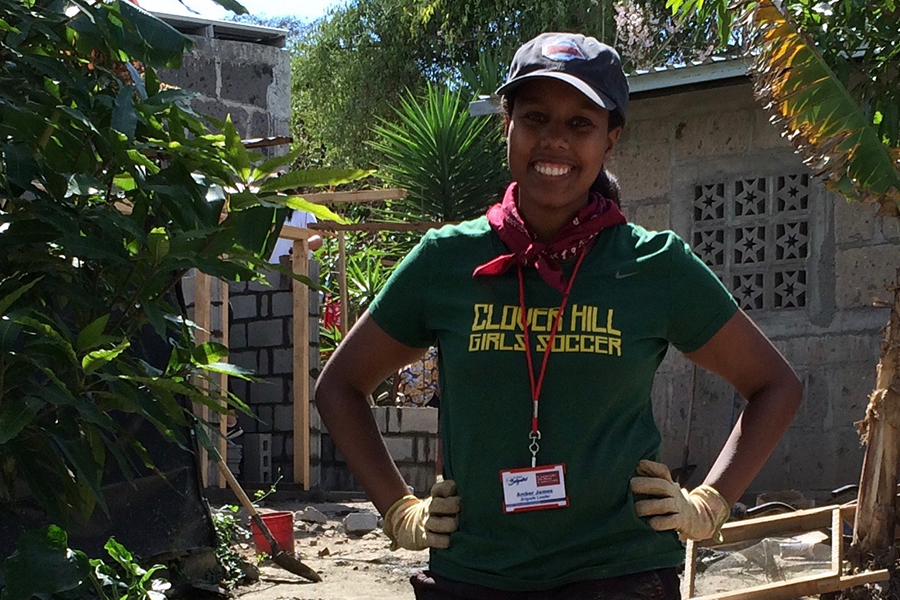 Yale University will welcome Amber James who will be working toward her master's in public health in the Epidemiology of Microbial Diseases Department, as well as pursuing a concentration in global health.

"Carnegie Mellon has taught me that everything is interdisciplinary. I have learned how to combine my passions for writing, public health and science into research projects and a future career. Moving forward I know not to settle, because there is always a way to combine my passions," said James, who received a degree in technical writing and communication with a minor in biomedical engineering.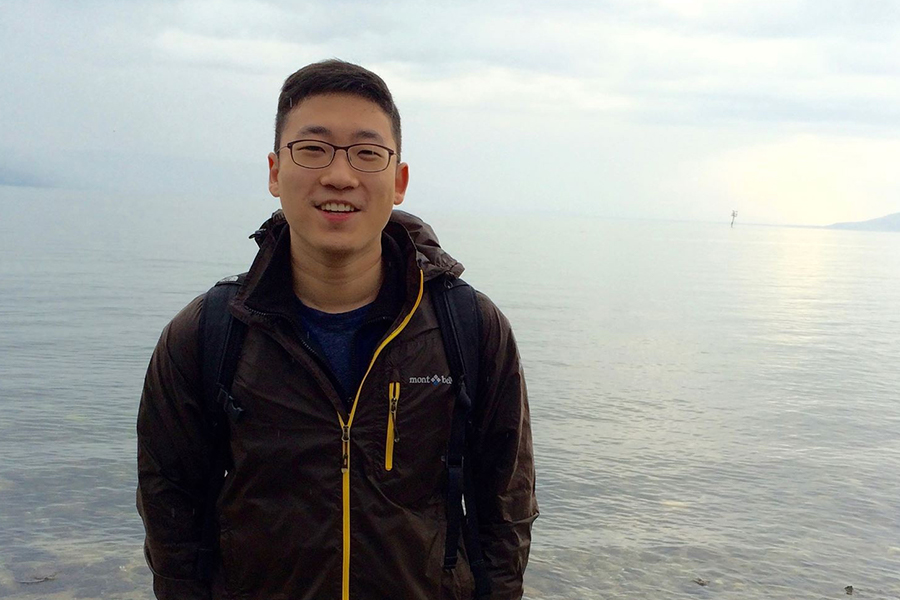 This July, Fred Mun will head to Penn State College of Medicine to pursue his medical degree. Mun graduated with degrees in social and political history and biological sciences.
 
"Carnegie Mellon has certainly prepared me for medical school. I chose CMU because it was the only place that would allow me to pursue such an interdisciplinary education—and to graduate on time while doing that," Mun said. "CMU's history classes in particular have helped me develop my analytical writing skills, cultural literacy and out-of-the-box thinking, while my biology classes helped me establish a strong foundation in biochemistry and scientific research. I am most grateful for the faculty and my advisers who have been so supportive over the past four years."
 
Dietrich College's class of 2018 includes two Fulbright Award winners. Isabel Bleimeister and Amal Nanavati. Bleimeister graduated with a degree in cognitive neuroscience and a minor in biomedical engineering, and will conduct research on autism spectrum disorder. Nanavati, who graduated with degrees in computer science and global studies, will be traveling to Kyoto, Japan, to conduct research in robot learning from observation. After the Fulbright Fellowship, Nanavati will begin work as a Ph.D. student at the University of Washington, continuing his studies in human-robot interaction.
 
Life post-graduation will take Mikaela Wolf-Sorokin to places near and far. Wolf-Sorokin, who graduated with a degree in global studies and an additional major in Hispanic Studies, will spend two months in Washington, D.C. as part of the Truman Scholarship Summer Institute, a fully-funded program for scholars to bond and complete a public service internship. From the nation's capital, Wolf-Sorokin will travel to Guatemala for three weeks to attend language school for social work and legal Spanish. After nearly a month in Guatemala, Wolf-Sorokin will move to Boston, where starting in September she will work as a legal assistant with the PAIR Project.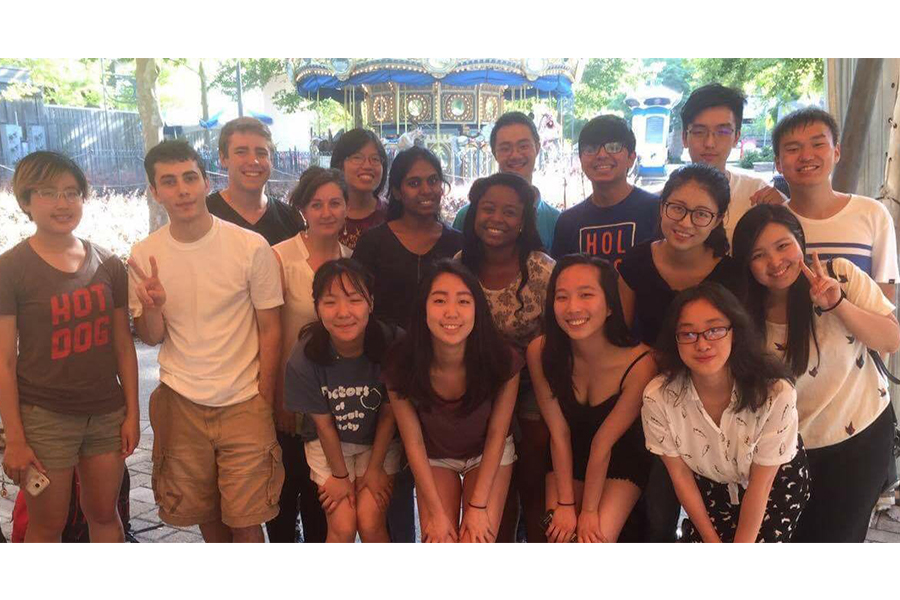 Hyunji Do, a cognitive science graduate, will also be putting roots down in Boston, along with graduate Kyle Wing. Do will be working as a clinical research assistant at Boston Children's Hospital in the Newborn Medicine Unit on a project using frequency domain near-infrared spectroscopy coupled with diffuse correlation spectroscopy (FDNIRS-DCS) as a bedside tool to gauge and assess germinal matrix-intraventicular hemorrhage (GM-IVH) in premature infants. GM-IVH is a hemorrhage condition that affects 45 percent of premature infants, leading to long-term neurodevelopmental impairments.
 
"Carnegie Mellon has prepared me for this position through its interdisciplinary approach to education by encouraging collaboration between amazing intellectuals from all disciplines," Do said.
 
Wing, who graduated with double majors in architecture and social and political history, will work as an associate space strategist at the design innovation consultancy, Continuum. Continuum is a collection of designers, engineers, architects, human behaviorists, business strategists, digital prototypers and many other things that all work together using human centered design to create products, services and experiences. Continuum invented the Swiffer, the Target shopping cart and helped with the One Laptop per Child project.
 
"I don't quite know what exactly I'll be working on yet, but the end game is always to make customer or user experiences more seamless, engaging, and productive for the future," Wing said.
 
During their time at CMU, students in the Department of Social and Decision Sciences learn how to combine intellectual ideals with the realities of human and organizational behavior and apply these lessons across various fields.
 
Decision Science graduate Eugene Chung, who also minored in business administration, will be moving to New York City to work at the PricewaterhouseCoopers headquarters as a technology consulting associate.
 
"My background in social and decision sciences allowed me to have the thorough and analytical thought process necessary in consulting, and the courses that taught me Excel and R surely was a large factor in determining I was the right fit for the company," Chung said. "Today, soft skills alone are not enough, especially in the business world, so my curriculum developed my hard skills while I personally grew my soft and social skills through extracurricular leadership positions."
 
Chung continued, "Along the way, my summer internship at IBM absolutely gave me the cachet I needed in my PricewaterhouseCoopers interviews, as I basically did an 8-week engagement as an internal tech consultant for IBM. During the project, we developed a customizable data exploration dashboard."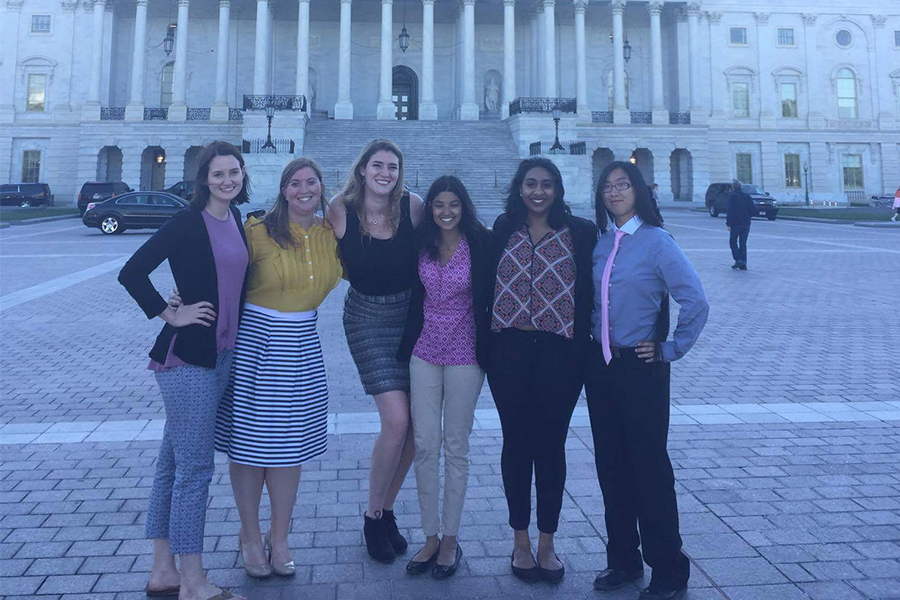 Eliza Donohue will start work with Accenture in July as a security analyst. Donohue graduated with double majors in policy and management and social and political history with a minor in politics and public policy. Kevin Guan, who graduated with a degree in decision science and minors in business administration and philosophy, is joining Deloitte Consulting's Los Angeles office as a business technology analyst. Société Générale Investment Bank will bring decision science graduate Jessica Jackson on board as a junior analyst in the operations department, and Kristen Hofmann will join Crown Castle as an Emerging Leaders Program participant. Hofmann received degrees in decision science and policy and management with a minor in business administration.
 
For many Carnegie Mellon graduates, Pittsburgh remains home even after their undergraduate careers come to a close.
 
Zac Ettensohn will be working as a product analyst at Niche, a Pittsburgh-based platform that helps users discover schools and neighborhoods that are right for them. Ettensohn graduated with a degree in decision science and an additional major in ethics, history & public policy.
 
A graduate of the Bachelor of Humanities and Arts program, Ella Hepner will remain close to campus as she takes on a role at Global Wordsmiths. She will translate documents and act as an interpreter for children being considered for or enrolled in early intervention programs.
 
"Being at CMU has taught me to know when to take risks and go for opportunities that might seem out of your range, but also to know when to back off in order to return to the things that make you passionate and excited to learn," Hepner said.
 
Madison Watson, who also received a degree in decision science with an additional major in business administration, will work as a wealth management analyst for PNC in downtown Pittsburgh.
 
"I believe my majors combined have been great for my work in banking so far, especially in such a relationship-based job like wealth management," Watson said.
 
Graduates with a degree in international relations and politics, Victor Tavarez and Prajay Tipre are ready for their next steps. Tipre will join Deutsche Bank in New York City as an analyst. Tavarez will be an associate consultant at FSG, a company that works with philanthropies, nonprofits, government and private organizations to ensure that they create the maximum amount of social change. As an associate consultant, Tavarez will work with other consultants to help organizations discover and evaluate strategies used to address social and economic issues.
 
"As a major in international relations and politics, I learned about the intersection of politics and policy. My minor in innovation and entrepreneurship allowed me to explore project management, social innovation and working with people across disciplines," Tavarez said. "Together, I feel confident in identifying community issues and working with others to solve them in innovative ways at FSG."
 
Top photo: Mikaela Wolf-Sorokin delivers a commencement speech at the Department of Modern Languages' commencement ceremony.
Second photo: Sarah Reyes Franco as an intern in information systems and technology at Apple, summer 2017.
Third photo: Ian Asenjo during his internship at the Washington Office on Latin America, a human rights non-governmental organization.
Fourth photo: Amber James volunteering in Nicaragua with Global Water Brigades.
Fifth photo: Fred Mun at the Sea of Galilee in 2016. Mun received a scholarship from the Jewish National Fund to study abroad in Israel.
Sixth photo: Hyunji Do as an intern with CMU's ArticuLab.
Final photo: Eliza Donohue in Washington, D.C. as part of the Washington Semester Program.