The Admission Process
The Dietrich College of Humanities and Social Sciences welcomes you to submit an application to become a part of our next generation of problem-solvers, pioneering researchers and interdisciplinary scholars.
Each school and college within Carnegie Mellon University has a different set of admission criteria; however, the university's Office of Undergraduate Admission centrally coordinates the application process university-wide.
Dietrich College Admission Statistics for Class of 2025+
Admitted Student Averages:
GPA: 3.91
SAT-ERW*: 730-770
SAT-M*: 765-800

ACTE*: 35-36
ACTM*: 33-35
ACTC*: 34-35
*Represents the middle 50% range
Plan Your Campus Visit
Carnegie Mellon is excited to offer both in-person and virtual visits so you and your family can choose the option that works best for you. Limited registration is available for in-person campus tours. You can also register for in-person information sessions with the Dietrich department of your choice or with our Academic Advisory Center. Or visit us online by taking a virtual campus tour and signing up for an online information session.
explore visit options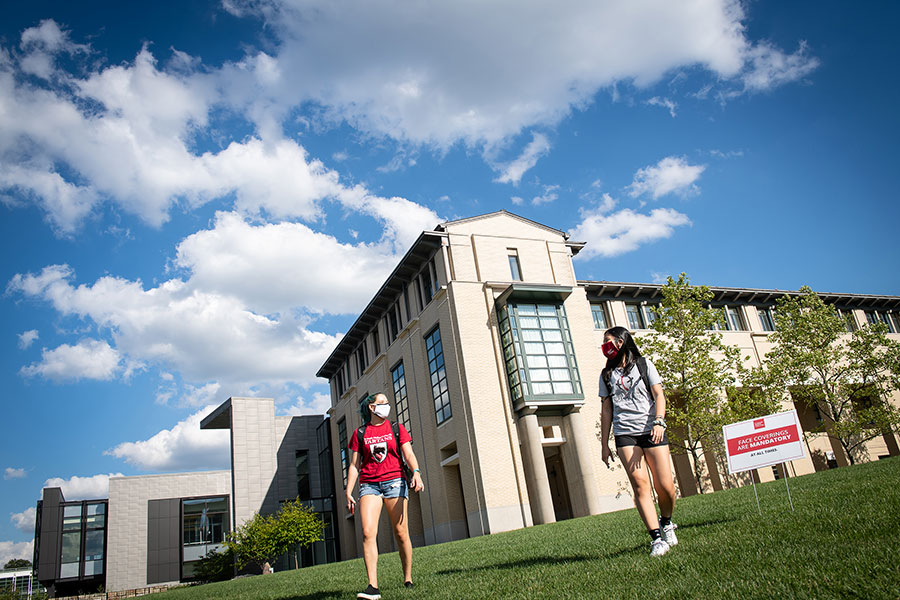 Frequently Asked Questions
Requirements and Deadlines
What are the admission requirements for the Dietrich College?
What are the high school academic requirements for admission to the Dietrich College?
Are there any additional requirements for international students?
What factors are considered for admission?
What are the deadlines for applying to Dietrich College?
Do I need to declare a major on my application?
Do you accept placement and/or credit for college-level work?
Cost of Attendance and Financial Aid
What is the cost of attending Carnegie Mellon University?
2021-2022 Academic Year Undergraduate Tuition and Fees
First-Years Entering Fall 2021
| | | |
| --- | --- | --- |
| Expenses | Resident | Commuter |
| Tuition | $57,560 | $57,560 |
| Fees | $1,364 | $1,364 |
| | $16,150 | $3,268 (estimate) |
| Books & Misc. | $2,400 (estimate) | $2,400 (estimate) |
| Travel Allowance** | Variable | $680 (estimate) |
| Total | $77,474+ | $65,272+ |
The university reserves the right to change its charges without notice.
*The cost for room and dining is an estimate based on a standard double room in university housing, a dining plan contract and the residence hall activity fee. Some students may be housed in triples and quads at lower rate, without a reduction in their eligibility for financial aid.
**These expenses will not appear on your student account. Travel allowance for resident and off-campus students varies based on home state.
+Health insurance coverage is required at an estimated cost of $2,603/year for all students unless a waiver is granted for students covered under their family's health plan.
Does CMU offer financial aid to undergraduate students?
Carnegie Mellon does offer financial aid to undergraduate students who are U.S. citizens, permanent residents or DACA recipients. International students must assume the total cost of attendance.
Financial aid forms are required by Feb. 15 for Regular Decision applicants.
The university provides a financial aid decision no later than April 1. Learn more about financial aid at CMU.
Transfer Admission
I want to transfer to Carnegie Mellon and Dietrich College. Is this possible?
The Dietrich College admits a small number of transfer students. A fall transfer is possible where space permits, but spring transfer is extremely limited due to space constraints.
I am currently enrolled in another college or school at Carnegie Mellon. How do I transfer to Dietrich College?
Acceptance and Enrollment
I was just admitted to Carnegie Mellon and the Dietrich College. Now what?
Review your financial aid package
You will receive your financial aid decision no later than April 1, provided you submitted your forms by the Feb. 15 deadline.
Have questions?
Current students, faculty and/or academic advisors are available to help you.
Confirm your enrollment by May 2
If you choose to attend CMU and applied via Regular Decision or Early Admission, submit your non-refundable enrollment deposit by May 2*
Monitor your e-mail and mailbox
Dietrich College's Academic Advisory Center and Carnegie Mellon University will send you information about registration, enrollment, insurance, orientation, housing and dining and more throughout the summer.
* This deposit will be credited to your first semester's charges.