Honors and Pre-professional Programs: Exploring and Excelling
Dietrich College provides a springboard to launch your career through honors and pre-professional programs.
Honors Programs by Discipline
The Humanities Scholars Program (HSP) exemplifies the unique approach CMU takes towards the humanities: interdisciplinary research in a technology-rich environment, with an open and forward-thinking stance towards the arts and sciences and a desire to ask the fundamental questions about humankind. You may apply for this three-year interdisciplinary program during your first year at Dietrich College.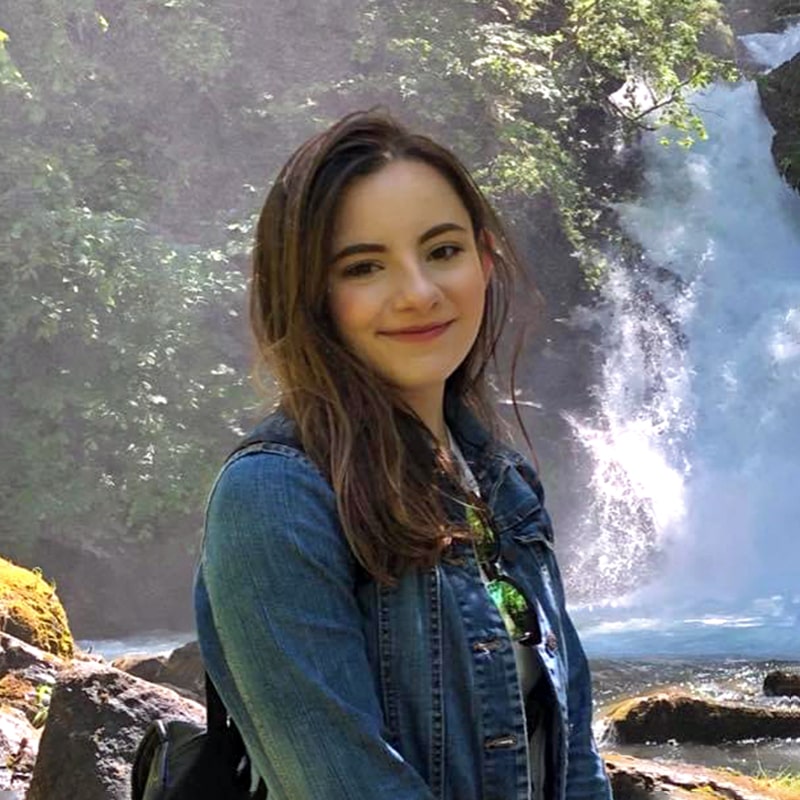 Maegan Bogetti, Class of 2023
Major: Global Studies
Minor: Environment & Sustainability Studies
Knowing she does her best work when challenged, the prospect of being involved with likeminded peers drew Maegan Bogetti to CMU's Humanities Scholars Program (HSP). The network of professors and advisors involved with the program helped her to critically engage with timely and significant courses such as "That's Entertainment: A Critical Look at American Media Production," "Billionaires, Wealth Inequality and Philanthropy" and "Contagions: Society and Disease in the West."
"I was able to participate in an Interdisciplinary Summer Undergraduate Research Session in Environmental and Sustainability Studies with the support of the Humanities Scholars Program. I produced a full research paper titled 'Ecofeminism: A Historical Critique and a Contemporary Integration.' Because I had the support of HSP, I expanded my resume, got some critical research experience and was eventually able to present my final product at the CMU MOSAIC Conference on Intersectionality. This was a great opportunity to get this experience following just my first year at CMU."
The Quantitative Social Science Scholars Program (QSSS) extends undergraduates an opportunity to apply measurable, objective means to study human behavior and use their findings to impact society as entrepreneurs, policymakers or social scientists. You may apply for this three-year interdisciplinary program during your first year at Dietrich College.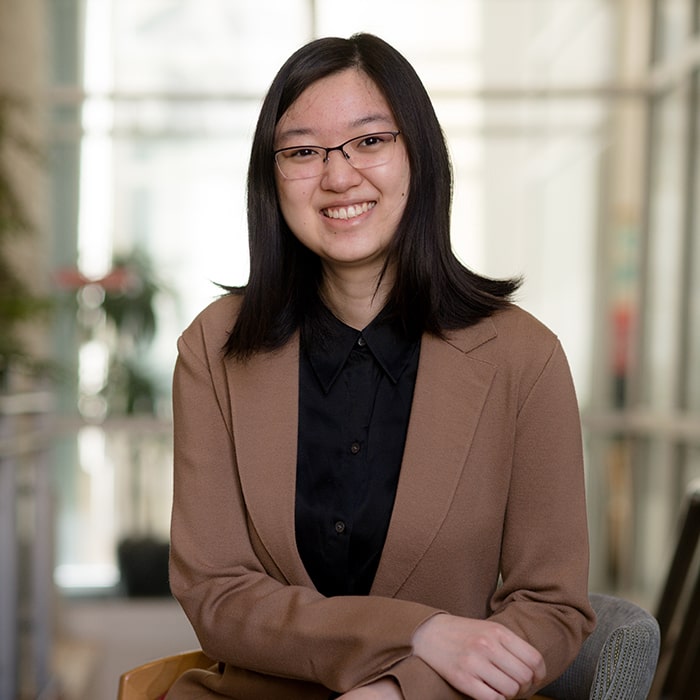 Clara Ye, Class of 2023
Departments: Social and Decision Sciences & Psychology
Curious about the ways in which data can be harnessed to improve learning outcomes, Clara Ye developed a Quantitative Social Science Scholars thesis project focused on analyzing student writing. Using a sample of CMU students' writing-intensive projects for statistics courses, Ye developed a coding scheme to label each sentence with its rhetorical purpose. This allowed her to compare rhetorical moves between introductory and advanced courses and between the midterm and final projects within the same course. 
"I've always been interested in using quantitative approaches to understand and help improve student learning. [My advisor] provided me with tremendous support in helping me connect with the Statistics Pedagogy Lab Group. Because of my lack of familiarity with writing analysis, I have doubted multiple times if what I'm trying to do is nonsense. However, everyone kept reassuring me that I was doing something novel and valuable, giving me the courage to push the project forward to where it is now."
Learn more about the Quantitative Social Sciences Scholars Program
Honors Programs for Seniors
The Senior Honors Program provides students with an opportunity to design and complete a year-long scholarly or creative project with the guidance of a faculty member. You may apply for this program in the spring of your junior year.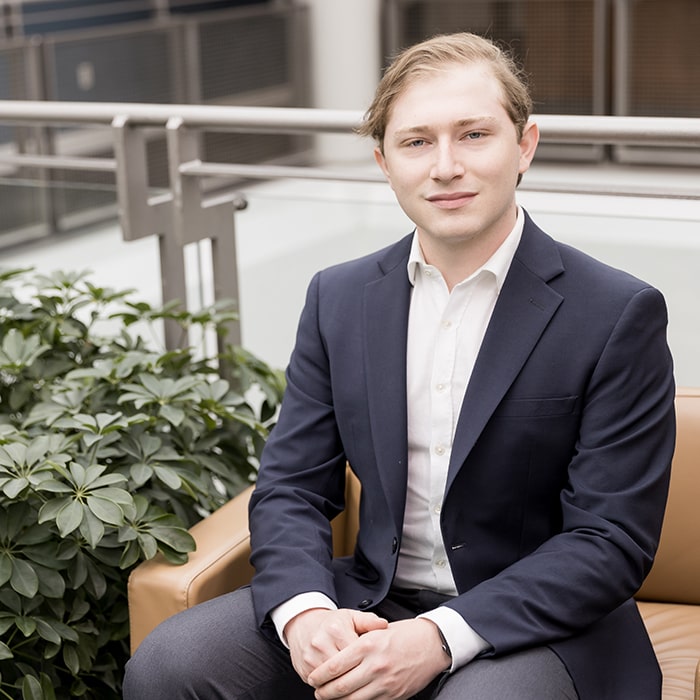 Maxwell Plottel, Class of 2023
Departments: Institute for Politics and Strategy, Social and Decision Sciences, & Modern Languages
Maxwell Plottel brought his interest in the global natural resources trade and U.S. industrial policy to his senior thesis, which focused on U.S. mineral independence in the context of rare earth elements. Using a historical lens, Plottel investigated the history of the global trade in, and U.S. supply of, rare earth elements in order to better understand how these factors relate to economic and national security.
"I have a fantastic thesis advisor, Professor John Chin, who has guided me through the process since I first came to him with an idea, which turned into a proposal, and then my thesis. I also took an excellent course taught by Professor Jay Devine in the fall that met weekly as a colloquium of students with honors theses to learn from each other."
The Senior Honors Fellowship Program awards funding to rising seniors so you can start your year-long scholarly or creative project during the summer. You may apply for this program in the spring of your junior year.
Ashni Mathuria, Class of 2023
Department: English
Titled "Giving Myself Grace," Ashni Mathuria's senior honors thesis is a memoir exploring her experiences with anorexia nervosa. Mathuria used the resources provided by the Senior Honors Summer Research Fellowship to collect the stories, memories, ideas, words, poems and essays that would become the focus of her book.
"As a creative nonfiction writer, I strive to make the personal universal. I affirm the stories I have lived — the inexorable fallibility of the American healthcare system, but also the inexplicable kindness of the people within it — and place these experiences in conversation with the themes that I as speaker share with every reader — compassion, companionship and courage."
Pre-professional Programs
The Health Professions Program (HPP) offers a resource for the exploration of and preparation for careers in health professions ranging from human medicine to veterinary science to biomedical research.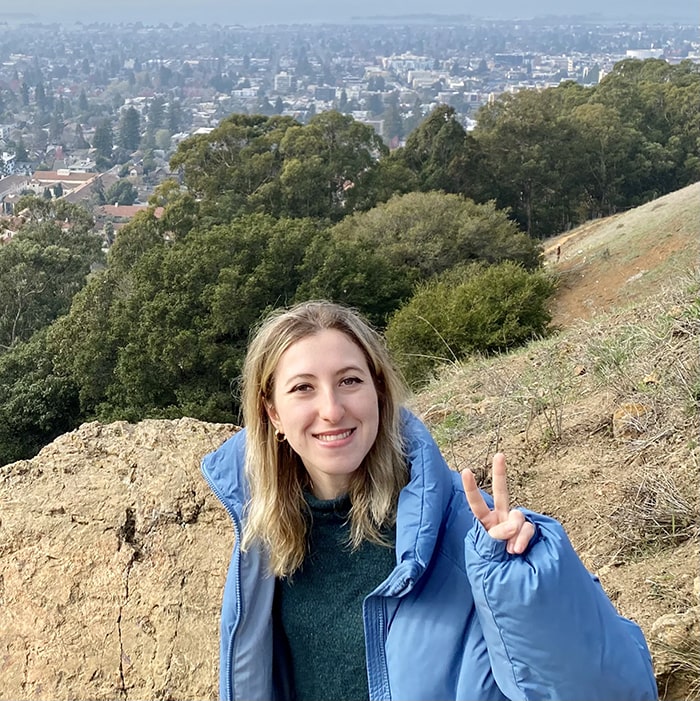 Marie-Michelle Ivantechenko, Class of 2022
Degree: B.S. in Cognitive Neuroscience
Marie Ivantechenko had been considering medicine as a potential career path since high school. She joined the Health Professions Program during her first year to learn more about the process and is now a first-year medical student at Albert Einstein College of Medicine. 
"Over my years at CMU, I really appreciated my advisor's advice and willingness to meet to answer the many questions that came up for me. As we got closer to the application cycle, the HPP office also set up a series of workshops about timeline and required materials that made me feel more informed and confident going into the cycle. They also organized an alumni mentoring program that matched current applicants up with a matriculated CMU alumnus that I found really helpful during the application cycle, whether it be through editing my application materials, practicing interviews or providing general emotional support. The HPP office is here for you each step of the way! Overall, if you have even the slightest interest in pursuing a career in medicine, I highly recommend setting up a meeting to learn more and get some guidance on next steps."
Learn more about the Health Professions Program and related mentoring opportunities
The Pre-Law Program provides students and alumni who are considering applying to law school with advising and access to resources such as the Thomas M. Kerr, Jr. Student Pre-Law Society; networking and mentorship opportunities; and lectures and courses on legal topics.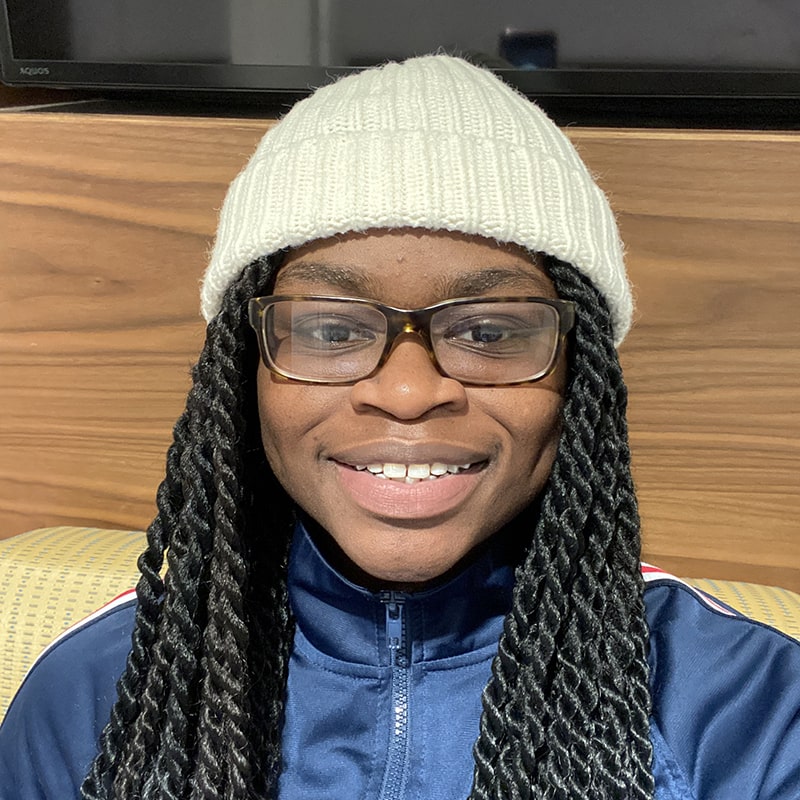 Sheldon Yawson, Class of 2023
Major: Psychology
Sheldon Yawson has been interested in law school since high school, but she didn't know how or where to get started in the process. While attending a Pre-Law Society information session during CMU's Orientation Week, she found not only resources to prepare for law school, but also an entire community that shares her interests and post-graduate goals.
"If I ever need something, I know that our Pre-Law Society Advisor Dr. Devine, President Elle Schaefer and the rest of the organization are there, ready and willing to help. The Oyez newsletter that goes out every month has also been an extremely useful source for all kinds of information that keep me up-to-date on the world of law school."