Careers and Outcomes: Aspirations into Action
Dietrich College undergraduates are prepared to navigate a rapidly changing job market, so they typically find career opportunities quickly.
We're also proud that many of our alumni apply their expertise to benefit their community and create a better quality of life for others.
Recent Post-Graduation Outcomes
Our undergraduates are eager to put their education to work. Among the 91.3% of the Dietrich College class of 2022 reporting, 93% found employment, entered graduate school or pursued other interests, like volunteering or military service.
Visit the Career & Professional Development Center's Post-Graduation Outcomes Dashboard for starting salary data and employers by department and major.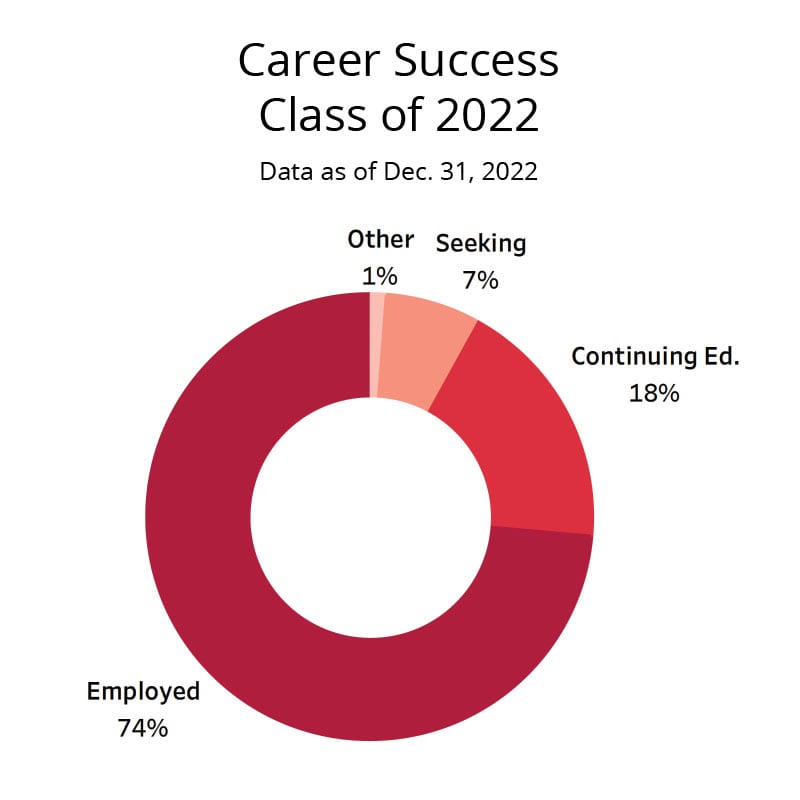 Employment
More than 150 organizations employed our graduates, including:
Apple
Amazon
Brigham and Women's Hospital
Duolingo
Google
Hachette Book Group
Instagram
Microsoft
NASA Jet Propulsion Laboratory
Netflix
Paramount
Salesforce
Texas Health and Human Services
The Walt Disney Company
The Washington Post
The U.S. Environmental Protection Agency
U.S. Navy
United States Senate
Warner Brothers Entertainment
Continuing Education
Of the class of 2022, 18% pursued graduate studies at universities including:
Carnegie Mellon University
Columbia University
Cornell University
George Washington University
Georgetown University
Georgia Institute of Technology
Harvard University
Johns Hopkins University
Northwestern University
Stanford University
University of California
University of Chicago
University of London
University of Michigan
Univeristy of Pennsylvania
University of Texas
Expert Takes on Career Growth
Internships and Other Opportunities: Impacting Outcomes
Dietrich College provides our students with opportunities to explore their interests through internships, undergraduate research, study abroad and community service to take their education to the next level.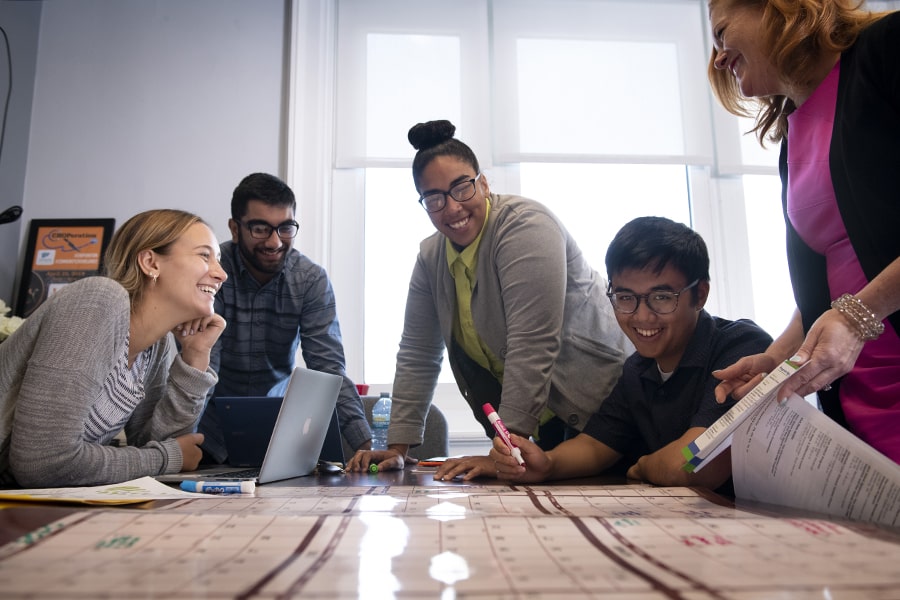 Alumni Success Stories (and Exciting Plot Twists)
Where can a Dietrich College education take you? The answers may surprise you.
Our alumni share unconventional career paths they forged with their interdisciplinary expertise. Read about how they contribute to major tech companies, establish small businesses, lead nonprofit organizations and pursue professions in a variety of fields.