The Garden: Volume Seven
Uniquely Connected & Thriving Together at Dietrich College
In This Issue: Recognizing Catherine Taipe, The Garden's past student writer Ι Valentino Rahming discusses second language acquisition as an Afro-Caribbean language learner Ι Arko Dasgupta breaks down Indian anti-colonial sentiments related to South Asian colorism Ι Sydney Barlow connects racial centrality with communal coping Ι Stephanie Larson encourages diversity, equity and inclusion efforts in the student community Ι Ashley Christophersen shares her insights Ι Steven Aceti analyzes the impact of Title 42 on migrants Ι Eliza Joy Hallinan describes her strong connection with her mother.
A Message from Richard Scheines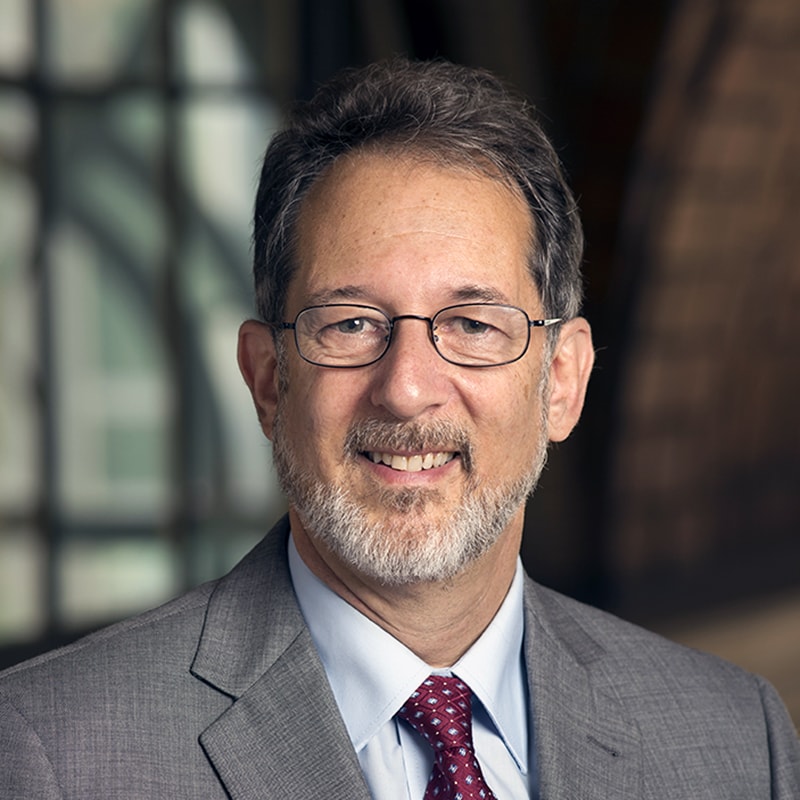 Dear community members,
As the year begins to wind down, I want to express my appreciation for your efforts to build a community that supports everyone who is a part of Dietrich College. Your work matters and makes our corner of the world a better place.
Although we have a lot of work to do, our community continues to grow. Again this year we had a significant increase in applicants to Dietrich, and almost 44 percent of undergraduate students admitted to Dietrich College decided to enroll — an all-time high for our college. Given the stunningly high quality of our admits, most of whom have lots of attractive options, the fact that almost half of our admits decide to come is a great signal that we are making the college not just a great place to get a degree, but a welcoming, supportive place for everyone.
While our work on our strategic plan is ongoing, we have also made several advances in recruiting and retaining our world-class faculty, staff and students. Thank you for fearlessly challenging and weighing in on what it takes for Dietrich College to drive real progress in diversity, equity, inclusion and belonging. As one community, we will progress. Thank you for all that you do every day.
Best,
Richard Scheines
Bess Family Dean, Dietrich College of Humanities and Social Sciences
---
Passing the Baton
The Garden recognizes its past student writer, Catherine Taipe, who graduated this past year with a Bachelor of Science in International Relations and a minor in Social and Political History. Ever since she came to Carnegie Mellon University, Catherine has been actively involved in the Tartan community. However, her work in The Garden is unparalleled.
Catherine took on many responsibilities throughout her time at CMU, from starting as a writer for the Tartan her sophomore year to becoming Student Body President in senior year. Even before writing for The Garden, Catherine was writing pieces within The Tartan dedicated to diversity, equity and inclusion and was active in student organizing. Her efforts were particularly motivated by Black and LatinX student experiences within the CMU community during the summer of 2020, when George Floyd passed. That piece not only caught the attention of Ayana Ledford, associate dean for Diversity, Equity and Inclusion at the Dietrich College of Humanities and Social Sciences, it also encouraged Catherine to work within an undergraduate group for diversity, equity and inclusion at Dietrich.
Being so involved in the Tartan community through advocacy and other roles required time and dedication. Even while being Student Body President, Catherine worked in roles that strengthened the diversity within CMU, bringing voices of all backgrounds out through her writing and communications. Naturally, the work she faced throughout her time at CMU accumulated, but Catherine always rose to the occasion.
Despite the challenges, The Garden became her safe space. Not only did she have a comfortable work environment alongside Ayana, she found a place to write freely and continue to push herself at whatever pace she needed. Of course, when COVID hit, it was difficult to conduct interviews on Zoom in the same way as in-person interviews, and future issues of The Garden also became more difficult to produce. However, Ayana helped Catherine identify different subjects as well as integrated themes to keep the content flowing even during the pandemic.
Of writing The Garden during a time of social isolation, Catherine said, "That's when I started to think of how community can be expressed in different ways […] and that's when I [took] The Garden as more creative and found other ways to have narratives or storytelling with interviews. I decided to introduce poetry then."
This addition led to a candid volume connecting poetry from the CMU history archives with modern views associated with the Black Lives Matter movement
While Catherine has graduated from CMU this past year, her pursuit of education and DEI involvement will continue. All of us at The Garden are personally incredibly grateful to have gotten to know Catherine Taipe, and we know she will continue to achieve great things as she pursues a Master of Science in Education at the University of Pennsylvania.
---
Valentino Rahming Explores Second Language Aquisition and Identity
Ph.D. candidate Valentino Rahming's journey to the Department of Modern Languages has been personally unique. Rahming (he/him/his) worked under Uju Anya, associate professor of Second Language Acquisition, as part of the Department of Modern Languages, but before coming to Carnegie Mellon University, Rahming served as a Spanish teacher to underrepresented groups in the Bahamas, where he is originally from. From there, he taught at Colorado State University, but it was his work at Penn State University, where he served as a graduate student coordinator of a study abroad project and member of an equity team, that motivated his views on language learning as a non-native teacher. Across previous studies, Rahming recalls having to fight to gain access as a legitimate speaker while learning and teaching Spanish. Despite how much he learned and his position, such illegitimate speaker pressures were major challenges that he overcame as he studied and taught.
When deciding on his thesis topic, Rahming worked with Anya and Elizabeth Smolcic from his first year to determine possible directions. After developing his topic for several years, he chose to use the model of investment (Darvin & Norton, 2015) as a theoretical frame. However, it was during his first year that he saw his own experiences as an Afro-Caribbean language learner reflected within "Racialized Identities in Second Language Learning: Speaking Blackness in Brazil " (Anya, 2017). Upon reading the work by Anya, he recognized how constructs such as race, language learner ideology, social capital, systemic patterns of control and unequal relations of power, play major roles in how someone chooses to identify with a given language. This held especially true for him as an underrepresented minority.
After deciding on his thesis topic, Rahming received advice from both faculty and peers about how to narrow his research. He has been grateful for these experiences, especially the chance to participate in presentations during graduate research seminars and at the Duolingo English Test reception at the American Association for Applied Linguistics conference. The faculty and student influence helped him draft his dissertation proposal, which was received welcomingly and supportively and has been awarded a research grant from the Graduate Student Assembly (GSA) and Office of the Provost. Here at Carnegie Mellon, Rahming serves as an instructor of Spanish and as the graduate student representative on the College Council for the Dietrich College of Humanities and Social Sciences. This affords him the opportunity to serve as a voice for graduate students and vote on matters pertinent to the creation of courses and policy within the college.
Rahming continues to advocate for students from underrepresented groups like himself, and he wants to develop more equitable programs to help students to become proficient in other languages. He currently serves as the leader for diversity, equity, and inclusion (DEI) for the Graduate Student Council of the American Association for Applied Linguistics and a committee member for the Fund for the Future of Applied Linguistics. Additionally, he believes that language learning opportunities such as study abroad programs should be designed in a manner that attracts students specifically from historically underrepresented groups. Similarly, he has been working with other professors to incorporate community engagement for building such institutions. In fact, with the support of professors like Jason Mizell at the University of Miami, Rahming has worked within the Pittsburgh area to help educate high school students on issues surrounding DEI and how applied linguistics can fit into their educational pursuits. According to Rahming, students should be learning about issues related to DEI earlier than college, saying that with the help of a strong community or support system, anyone can be regarded as a legitimate user of language, even in the face of prejudice. "Language learning is doable and available," Rahming says. "Students should know that this is a viable option for them."
---
Real Talk: Arko Dasgupta on the Indian Freedom Movement
Arko Dasgupta (he/him/his), a Ph.D .candidate in the History Department, has followed a common theme through his multiple master's and Ph.D. focused on anticolonial thought in the Indian Freedom Movement. Dasgupta's intellectual relationship with colonialism and all his studies have come together in his focus at Carnegie Mellon University.
Starting in the 16th century, India was occupied by numerous European powers, most notably the British. Centuries later, Indian political elites began critiquing colonialism and elements imported along with it, including modernity and nationalism. One facet of this critique that Dasgupta found to be understudied in relation to others was race.
"A wide swathe of Indian political activists and organizations in the late colonial period, despite their differences, often coalesced in critiquing race," says Dasgupta. "Most of these actors were of the view that freedom from racial oppression ought to be secured across the world."
When first joining Carnegie Mellon in August 2019, Dasgupta was confident in what his dissertation would focus on. However, research has led him to also focus on other figures and organizations from the Indian Freedom Movement. While the main themes of his work have remained relatively consistent, he has begun exploring the thought of figures and groups he previously had not considered, like Rammanohar Lohia, Hucheshwar Mudgal and the Ghadar Party.
As he works on the scope of his research, Dasgupta credits his advisor, Nico Slate, head of the History Department, for helping him navigate the challenges that come with the process.
"[Slate] is an accommodating supervisor who gives me intellectual autonomy, which I value more than anything else," he says. "I appreciate his hands-off approach to my work in addition to his enriching feedback."
Dasgupta and Slate teamed up to organize Dietrich College's virtual event, "Real Talk: Racism and Colorism in South Asia and Among South Asian Americans," which Dasgupta moderated. The conversation, which took place in late March, discussed South Asia, South Asian Americans, and their place in the global conversation on race. Scholars from Carnegie Mellon University, the University of California Los Angeles, and the University of Colorado Boulder discussed racism, colorism, and the role South Asia can have in informing antiracist initiatives globally.
"I see events like 'Real Talk' as integral to and not distinct from my Ph.D. work, which looks at, thematically speaking, race," Dasgupta adds. "Nico and I thought we could arrange a discussion bringing together my interests — in terms of both theme and area — and something that we at Carnegie Mellon could benefit from."
In the future, Dasgupta hopes to organize events for the college on Taraknath Das, Agnes Smedley and the Ghadar Party. What these figures and organizations have in common, Dasgupta says, is their commitment to anti-racism and anti-imperialism. Dasgupta also recently moderated a discussion on the subject of caste with Ketaki Jaywant, assistant professor of History at Washington & Jefferson College.
"My interest in colonialism comes from my identity as someone who was born and raised in a former colony," Dasgupta explains. "Interestingly, debates that still inform public discourse to this day in India were first articulated in the colonial period by native political actors."
Dasgupta is now working on his dissertation and, alongside, thinking of the implications of his work.
"We are, at this moment, having a global conversation on race. One thing we have realized is that a lot of these racial categorizations of people happened during the colonial period against a backdrop of catastrophe and oppression," says Dasgupta. "Something that draws me most to these ideas of anti-colonialism, anti-racism and decolonization is the hope that we will, one day, gain freedom from the supposed singularity of an imposed worldview."
---
Sydney Barlow on Racial Microaggressions, Communal Coping and Health
Sydney Barlow (she/her/hers), a graduating senior studying both psychology and biology, has completed a thesis project focused on the effects of racial centrality, where an individual normatively emphasizes racial group membership, and communal coping on the experience of daily racism. Her work analyzes how communal coping with a partner against racial microaggressions relates to health outcomes.
Barlow's work at Professor of Psychology Vicki Helgeson's lab did not start with her thesis project, however. She first joined the lab as a video coder on the Adult Couples with Type 2 Diabetes study. Outside of the classroom, Barlow continued conducting psychology research, and this year, she was able to focus on her honors thesis.
It was through this work that she was able to study the communal coping framework alongside other stressors like diabetes and natural disasters. Using the Psychology Department's research portal, Barlow was able to survey a significant portion of CMU students to address the communal coping framework. She discovered significant links between the need for interventions, shared appraisal and better mental and physical health. Particularly, having a close psychological relationship with a partner significantly improved reactions against vicarious discrimination. Whether online, read or in-person, vicarious discrimination, an experience in which one person encounters racism against other people, related to notably poor mental and physical health across the board. Barlow's work supports the idea that communal coping against racism is related to better health outcomes. "The project itself represents the work that I've put in throughout the year," Barlow explained, "and interventions and communal coping can help tremendously."
Barlow's thesis project has had an additional benefit: allowing her to see what psychology research looks like outside the classroom. She was also able to grow and develop connections with other students in the lab through hands-on research. According to Barlow, these experiences have blended well with her work and college life in general.
For future studies, Barlow hopes to further analyze the effect of the communal coping framework on vicarious discrimination within diverse pools of participants. Recognizing diversity has become a major focus for her future research, and through this project, Barlow has been able to identify ways she can improve upon recognizing diversity within analyzing communal coping frameworks.
Upon graduation, she plans to use her psychology and biology dual degree to attend medical school and become a physician. She hopes to be a role model for young black girls who want to enter healthcare.
---
AAC Advisor Ashley Christopherson Wins Staff Community Excellence Award
by Emily Nagin
Ashley Christopherson's future was decided by the flip of a coin. As the first person in her family to attend college, Christopherson says she didn't have the opportunity to visit any schools during her senior year of high school and was unsure which factors to consider when choosing one. So, she flipped a coin.
"Luckily, I ended up right where I needed to be," she said. "Franklin and Marshall College, a small liberal arts institution where faculty and staff care deeply about their students."
Now, Christopherson brings this same care to her work as an advisor in the Dietrich College of Humanities and Social Sciences' Academic Advisory Center (AAC).
An advisor for first- and second-year Dietrich students, as well as all first-year and undeclared Tartan Scholars, Christopherson's thoughtfulness and dedication serve as an inspiration to her advisees and coworkers, who nominated her for the inaugural Staff Community Excellence Award, a college-level award sponsored by the Dietrich College Dean's Office. The award recognizes staff who "regularly go above and beyond expectations to create a more inclusive, just and welcoming community." Christopherson received the award at the Oct. 27 Conversation and Connections Luncheon for staff and faculty.
"Above and beyond" describes Christopherson to a T. Whether she is establishing a loaner laptop program for students struggling to afford computer repairs, spending her weekends alongside her colleagues calling parents and families of first-year students to share resources, organizing game nights, snack breaks, and succulent planting parties for Tartan Scholars, sending happy birthday messages to her advisees, or mentoring first-generation college students in the newly established First Together Initiative, Christopherson brings her whole heart to her work.
"Ashley cares so much about her students and seems to have a limitless supply of empathy and time to devote to their success and well-being," said Kim Piatt, director of experiential learning.
AAC advisor Cy Gage added, "Her consideration for the individual is quite remarkable. In any given situation, she's immediately aware of how identities inform experiences, and she considers the diverse ways that people may be impacted by actions or policies."
Christopherson's nuanced understanding of identity is shaped in part by her own experience as the first in her family to attend college. "Being a first-generation college student, I didn't arrive on campus with much navigational capital," she said. "I thought the hard part was getting into college, but really it was learning that I belonged there." Her own sense of belonging grew as she developed relationships with mentors who connected her with opportunities and resources.
With this in mind, Christopherson partnered with Beth Jameson, assistant director and career consultant at the Career and Professional Development Center (CPDC) this fall to conduct an opportunity workshop for Dietrich's first- and second-year Tartan Scholars. Christopherson and Jameson created a "Catalog of Opportunities" listing internships, scholarships, experiential learning courses and research opportunities and explained how students could best prepare and apply. Christopherson was blown away when over a third of the first- and second-year Dietrich Tartan Scholar cohort took time away from studying for their midterms to attend the workshop.
"I am […] excited to see the impact they make on their community," Christopherson said of her advisees. "Carnegie Mellon students are brilliant, thoughtful change-makers. I learn something new from them every day."
The appreciation is mutual. Christopherson's advisees say the work she does to support and encourage them has made a tangible impact on their experience at Carnegie Mellon. "If it weren't for Ashley, navigating college as a first-year would have been absolutely terrifying," said second-year psychology major Stanley Duong. "She truly did make me feel welcomed, understood and cared for at this institution that was so far away from home."
Second-year philosophy major Chuong (Chad) Truong agrees, adding, "Her background as a first-gen student really helped me during my first year, as I am also a first-gen student. It just made the whole experience seem achievable and real."
Second-year psychology student Vivian Lin said, "Ashley is definitely the comforting, reassuring and supportive rock that all students need in their lives. Her genuine passion for helping students reach their goals is palpable in every meeting […] I've met few other people so genuine in their help, so open about their passion and so supportive of others."
---
Faculty Profile: Stephanie Larson
Stephanie Larson (she/her/hers), an assistant professor and former chair of the Diversity, Equity and Inclusion (DEI) committee in the English Department, finished her Ph.D. program in 2018 and came to Carnegie Mellon University immediately after graduating from the University of Wisconsin and, before that, the University of Illinois. Her interests in gender equity across disciplines made her pursue work on feminist issues, and she has found a home within Dietrich College alongside professors such as Lisa Tetrault, who specializes in the history of gender, race and American democracy. Larson's projects within the department have become especially relevant in today's times and her collaboration with professors across the department has been outstanding. 
Larson is currently studying identity and has been able to question key historical views that still challenge DEI work today. She is at work on her second book, which discusses sexual violence in higher education contexts. Her most recent chapter focuses on faculty labor in relation to Title IX, a civil rights law prohibiting discrimination based on sex at any educational institution receiving federal funding. In June 2022, she began conducting further archival research on Title IX and has been able to analyze how laws constructed by litigation efforts can unwillingly stall our capacity to interrogate key issues. "CMU has made space for this work," Larson says. "We should be talking about sexual violence from intellectual and advocacy perspectives." Larson's collaborations, especially as chair of DEI in the English department, have helped bridge significant gaps in the ways staff, students and faculty contribute to DEI work within Dietrich College. She gives significant credit to Rich Purcell, associate professor of English and director of the Arts Greenhouse, who also co-chairs the DEI committee in English. Both Larson and Purcell have been able to maintain and solidify the presence of DEI efforts within Dietrich College, and they have been able to understand power dynamics and how critiques can be adjusted. After all, DEI work is challenging, with its own institutional contexts, and so there's a need for defining strategic advocates to stand with in order to shape how efforts are implemented.
Studying identity across gendered perspectives has been key to Professor Larson's scholarship. As a cis-white woman, Larson states the roles she's played as an educator have shaped her views on how power and belonging operate within education. Compared to historical and cultural examples of doors closing on women, and the way these barriers connect to  performance and identity, her personal journey has involved constantly questioning where people fit within power structures and how the context of collective bargaining influences who really belongs in hierarchical structures. "Even as chair of DEI, I am always skeptical of DEI," says Larson, who believes that questioning our inherent beliefs and the assumptions that we often take for granted is key to progress and inclusion for people that are fighting against broken systems.
Professor Larson notes that staff and faculty work in DEI is not the only goal, however: student populations are what drive DEI work in her eyes. "My opinion in DEI matters, but less so than [yours]," she says. Students need to feel empowered enough to make change around negative societal issues that they face, and in turn, faculty cannot face these issues alone. As Larson points out, "Students have much more capacity to demand things when it comes to change compared to staff [and] faculty."
---
Op-Ed by Steven Aceti: Don't Listen to The Moderates, Title 42 Must be Lifted as Soon as Possible
Note: This op-ed was written before a judge blocked the Biden administration from lifting Title 42 last spring. The new deadline by which the administration wishes to repeal Title 42 is Dec. 21, 2022. 
On April 1, 2022, the Biden administration announced their plans to lift Title 42 on May 23. Title 42 refers to section 265 of Title 42 of U.S. Health Law, which states the U.S. government may "prohibit the introduction into the United States of individuals when the director believes that 'there is serious danger of the introduction of [a communicable] disease into the United States.'" This law, passed in 1944, was implemented by the Trump administration in early 2020 to deny all asylum claims at the border, citing a public health risk posed by migrants. Since then, virtually no asylum claims have been accepted, and more than 1.7 million migrants have been expelled immediately, either deported to their country of origin or left on the Mexican side of the border with nothing but the few possessions they came with. Hundreds of thousands of migrants have been languishing at the Mexican border in makeshift camps. These shelters are very dangerous, as many are run by cartels and coyotes, people who help smuggle immigrants across the border. Migrants in these shelters face a high threat of violence or abuse and many become infected with COVID-19, the very illness Title 42 was invoked to fight.
Should the administration go through with lifting Title 42 on May 23, Customs and Immigration Services (CIS) will return to the status quo: processing asylum claims and expelling those who do not qualify for asylum. Given the massive backlog in asylum claims, many are anticipating an unprecedented surge in border crossings, with as many as 18,000 migrants a day trying to enter the country and claim asylum.
Secretary of Homeland Security Alejandro Mayorkas has stated that the administration has a plan to address the anticipated surge of migrants, such as sending more personnel down to the border, establishing more temporary facilities, partnering with other federal agencies, and distributing vaccines to migrants, among other measures.
Despite the assurances of Mayorkas that the administration has a plan to address this surge in immigration, members of Congress on both sides of the aisle have expressed concern, claiming the repeal is too early and Title 42 should stay in place until the administration has a more concrete plan to handle the massive influx of migrants at the border. Several moderate democrats have stated a desire to delay the repeal, citing the possibility of the U.S. border being overwhelmed by migrants and the potential risk of COVID spread. Democratic Senator Mark Kelly of Arizona has introduced legislation with Senators Maggie Hassan, D-N.H., Kyrsten Sinema, D-A.Z., and  Jon Tester, D-M.T., to delay the termination of Title 42 for at least 60 days.
While the stated motive of these legislators for opposing the repeal of Title 42 is concern over border security and the ability of the administration to accept and process these migrants, this is nothing but a front for their real motives: They fear losing office in the midterms and hope to show their respective constituents that they are "tough on border security," as it is likely Republican challengers will make immigration a cornerstone of their platforms. While many of these moderate members of congress are running in competitive districts, this does not excuse their willingness to continue this inhumane practice just to score political points with voters.
Considering the harm that has already been done to these migrants,  Title 42 must be lifted as soon as possible, with no more delays. When Title 42 was first implemented in March 2020, the measure was initially supposed to be in place for 30 days, before being renewed for another 30 days in April and made indefinite in May. It has remained in place for almost two years. It is apparent that given the choice, the U.S. government will continue to defer the repeal of Title 42 for as long as they can, that "later" actually means "never." We need to insist that the Biden administration follow through on its promise to lift Title 42 on May 23 or we risk a further indefinite extension.
As long as Title 42 stays in place, migrants will continue to languish at the border, people will die and the fundamental human right of claiming asylum will continue to be denied. America as a nation is defined by its immigrants and to continue turning away those in need is a gross betrayal of our greatest values.
Community Shoutout
mother's child by eliza joy hallinan
I did not kill my mother's daughter, despite what some are inclined to believe
She is alive.
But you may still mourn her, because you will not see her again.
Only facsimiles in my smile, my wit, the scar on my nose.
There is blood on my hands but it's not what you think.
I made a promise to keep her safe in my heart.
A covenant I make again, and again with those I trust to see me fully.
Please tuck her away, keep her safe. She is gone.
My mother's daughter isn't dead.
Mom's queer as hell child will have to do.
Friends have loved me through my changes.
And someday Mom will too.