Pittsburgh Summer Internship Program
Information for Students
"I came out of the internship more confident in the kind of future I want to lead once college is over. I am and always will be grateful for my first, and most unique, internship experience and all that I will take from it." – Elizabeth Rodriguez, '23
The Pittsburgh Summer Internship Program (PSIP) provides financial support and resources to connect Dietrich College undergraduate students to their first internship experience at a non-profit, start-up or small business in the Pittsburgh area. The program is designed to support students who have limited professional experience by providing assistance with the application process, ongoing career workshops and host sites that offer direct mentorship and supervision. 
Students who participate complete 175-200 hours of work at an organization in the Pittsburgh area and receive a $3,000 stipend. 
Eligibility
The program is open to any undergraduate student with a primary major or BHA concentration in Dietrich College. Students from any class level are eligible to apply, but preference is given to students who have not yet had a meaningful internship experience. 
Past program participants are not eligible to apply. Past participants include those who completed an internship through the program or declined an internship offer. Students who were not accepted or were accepted but did not receive offers are still eligible to apply.
Application Process
Applications for Summer 2023 will be available beginning in December with a February deadline. For an overview of the process from Summer 2022, check out the Student Information Session Video. If you have any questions, please contact the director of experiential learning, Kim Piatt, at kpiatt@andrew.cmu.edu.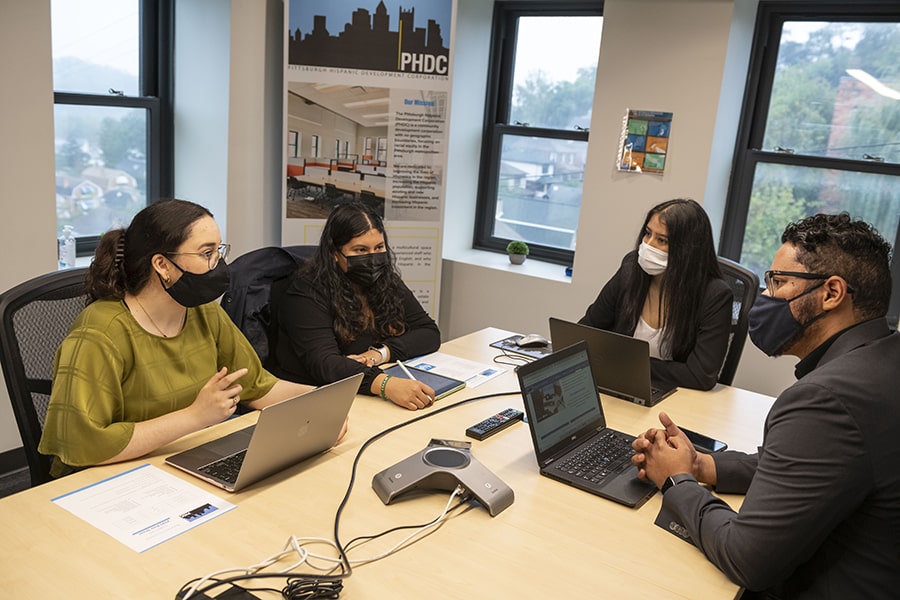 Internship positions offered during Summer 2022
Note: this list may change slightly throughout the process to meet the needs of the host sites and interests of student interns