Graduate Students
Though most graduate student life in the Dietrich College of Humanities and Social Sciences is centered in the academic departments, the graduate program coordinators collaborate to enrich the graduate student experience across the whole college.
Dietrich's Graduate Program Coordinators
Networking within Dietrich and at CMU
Coming Soon from Dietrich College…
Monthly social events for all Dietrich Graduate Students, with each month hosted by a different department.  Check with your department's graduate coordinator if you want to help plan the event your department is hosting.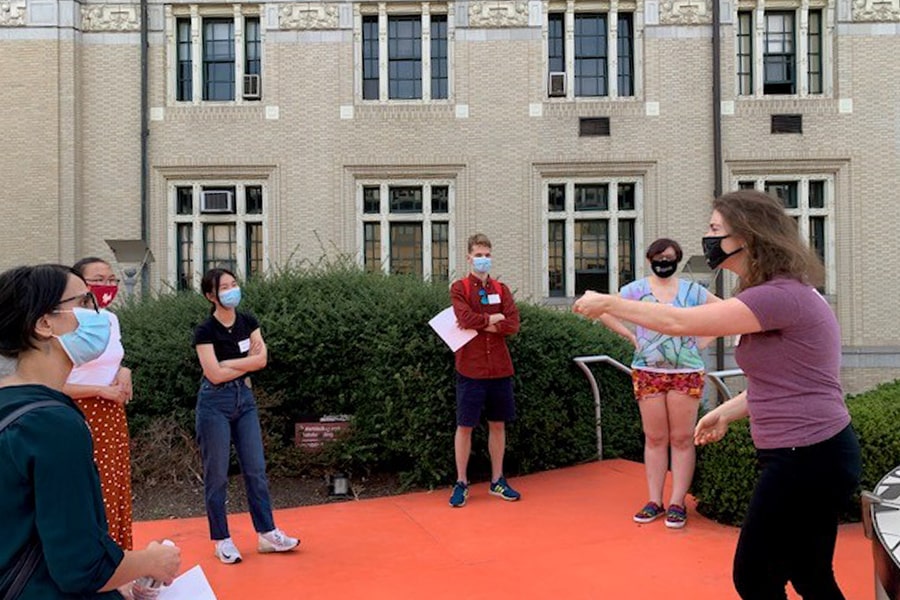 CMU Graduate Student Assembly
2021-22 Professional Development Series
Fall Workshops (Thursdays from 4:45 to 6:00pm)
Sep

9 Managing Time in Graduate School (Student Academic Success Center)

Sep

23 Translating Your Skills for Industry Job Applications (Career and Professional Development Center)

Oct

7 Sustaining Healthy Habits in Graduate School (Student Affairs Wellness Initiatives)

Oct

14 Beyond Academia: Exploring Career Paths and Networking Strategies (Career and Professional Development Center
Spring Workshop Topics
Coping with Stress
Interview Preparation
Job Offer Negotiation
Conflict Resolution
Health & Wellness
Additional Resources
Graduate Student Awards and Fellowships
Funding Opportunities
Career & Professional Development
Policies
Department Graduate Student Requirements
Resources