Graduate Students
Though most graduate student life in the Dietrich College of Humanities and Social Sciences is centered in the academic departments, the graduate program coordinators collaborate to enrich the graduate student experience across the whole college.
Dietrich's Graduate Program Coordinators
Networking within Dietrich and at CMU
Monthly social events for all Dietrich Graduate Students, with each month hosted by a different department. Check with your department's graduate coordinator if you want to help plan the event your department is hosting.
Graduate Student Socials
Thanks to the Dietrich Grad Coordinators who hosted our fall social events!
Jen Loughran (English) -  September Bingo
Erin Donahoe & Vicki Helgeson (Psychology) - October Pumpkin Decorating
Danielle Hamilton (Stats & Data Science) - November Game Night
Kelly Wadsworth (IPS) - December CMU Snow Globes
Watch for monthly social events in the spring semester so you can connect with other Dietrich Graduate Students. Rumor has it that History will be sponsoring a Trivia Night in February, but the other events are to be determined.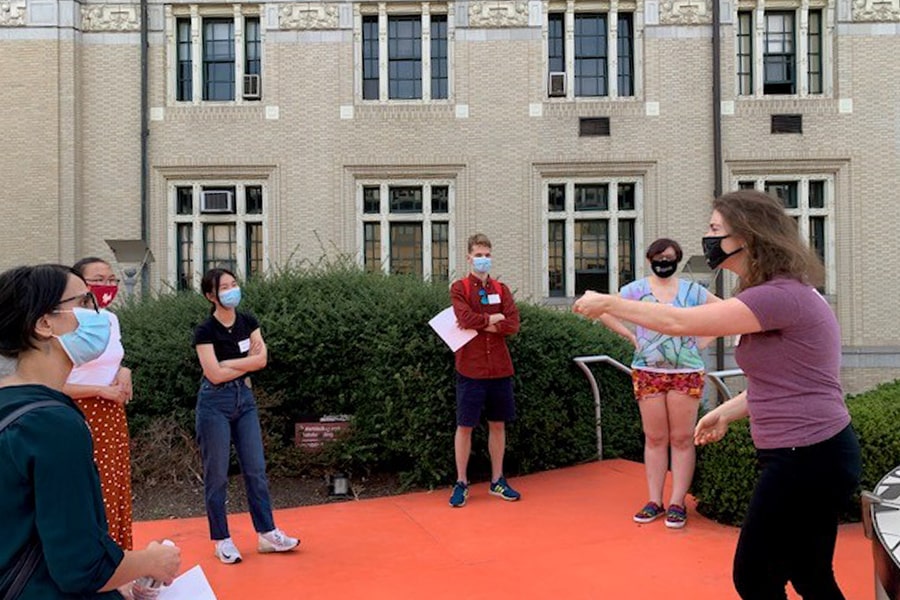 2021-22 Professional Development Series - Spring Workshops
Jan

27 Thursday, January 27 from 4:45 to 6:00pm: Stress & Coping - Viviana Ferrer-Medina (Counseling and Psychological Services) | We all experience stress at times, but what happens when it becomes overwhelming or distressing? The focus of this seminar is to increase your understanding of how stress and anxiety is present in your life and how to think of ways to manage and cope with it.
Feb

10 Thursday, February 10 from 4:45 to 6:00pm: 4 Steps to Evidence-Based Interview Preparation - (Career and Professional Development Center) | Translating your skills through effective storytelling is key to showcasing your ability to perform a given job. Within this session, we will highlight best practices in preparing for industry interviews through job description analysis, example preparation, and storytelling strategies. Tips for navigating industry interview tools, such as HireVue and Big Interview, will also be addressed.
Mar

3 Thursday, March 3 from 4:45 to 6:00pm: Job Offer Negotiation: Tips for Measuring and Communicating Your Market Value - (Career and Professional Development Center) | What is your market value for a given position at a mid-sized consulting firm in Chicago? Further, how do you know if you are receiving a fair and competitive job offer? These are certainly difficult questions to answer, so this session will focus on strategies for researching your market value using company data, online salary tools, and CMU outcomes data. Once this baseline is achieved, we will discuss how you can professionally communicate salary expectations and counter job offers in order to secure an opportunity that aligns with your personal and professional needs.
Resources from Past Workshops
Health & Wellness
Additional Resources
Graduate Student Awards and Fellowships
Funding Opportunities
Career & Professional Development
Policies
Department Graduate Student Requirements
Resources