Graduate Students
Though most graduate student life in the Dietrich College of Humanities and Social Sciences is centered in the academic departments, the graduate program coordinators collaborate to enrich the graduate student experience across the whole college.
Note the upcoming college-wide social events and professional development opportunities.
Dietrich's Graduate Program Coordinators
Graduate Student Socials
Please save the date for the following late afternoon/early evening college-wide social events:
Pumpkin Decorating, Thursday, October 27th (Sponsored by Psychology, Stats & SDS)
Crafts & Relaxation, Friday, December 9th (Sponsored by IPS, Modern Languages, & Philosophy)
Trivia & Game Night, Thursday, February 9th (Sponsored by History, English & Neuroscience Institute)
Specific times and locations will be sent with the event advertising closer to each date.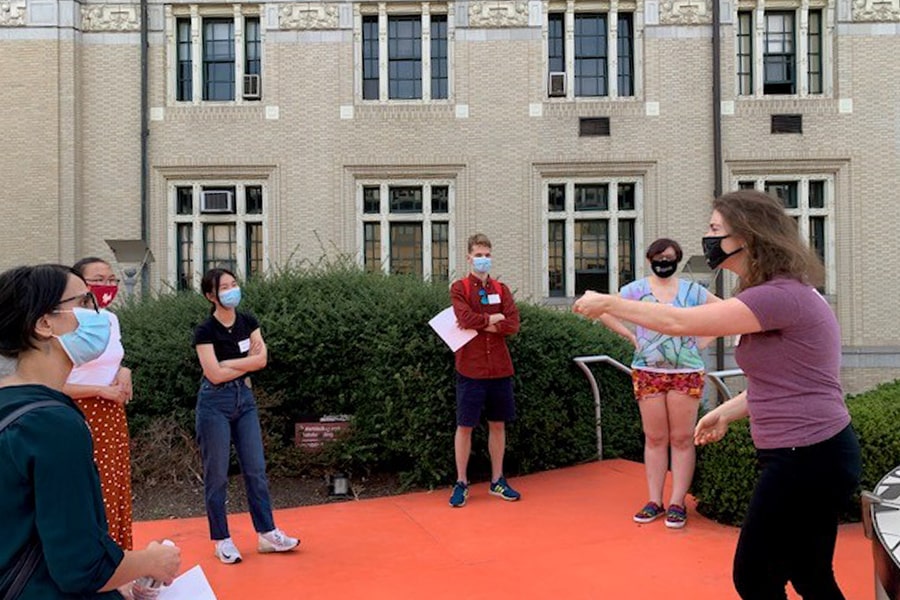 Translating Your Skills for Industry Job Applications
(Sept 29, 4:45 to 6:00pm, Baker Hall 154R, Dean's Conference Room)
In this workshop, we'll discuss how the work you've done as a graduate student has provided you with skills that are transferable to industry careers, and how to highlight these skills in your application materials. We'll explore the differences between a CV and a resume, basic resume structure, and the importance of tailoring a resume to different audiences. We'll also explain the elements of a compelling cover letter, and why it's important for graduate students to submit one. Light refreshments will be served.
[Katie Flanagan & Beth Jameson, Career and Professional Development Center] 
Beyond Academia: Exploring Career Paths and Networking Strategies
(Nov 3, 4:45 to 6:00pm, Baker Hall 154R, Dean's Conference Room)
This session will cover the job search process and timing, and provide strategies and tools to leverage as you conduct an industry job search. We'll explore various career paths available to you as a graduate student, along with dissecting example job descriptions. You'll also discover resources for continuing to explore organizations, job titles, and work environments. We'll look specifically at how to navigate and network using LinkedIn, CMU's Alumni Community, and Career Shift. Light refreshments will be served.
[Katie Flanagan & Beth Jameson, Career and Professional Development Center] 
Resources from the 2021-22 Professional Development Series
Health & Wellness
Additional Resources
Graduate Student Awards and Fellowships
Funding Opportunities
Career & Professional Development
Policies
Department Graduate Student Requirements
Resources