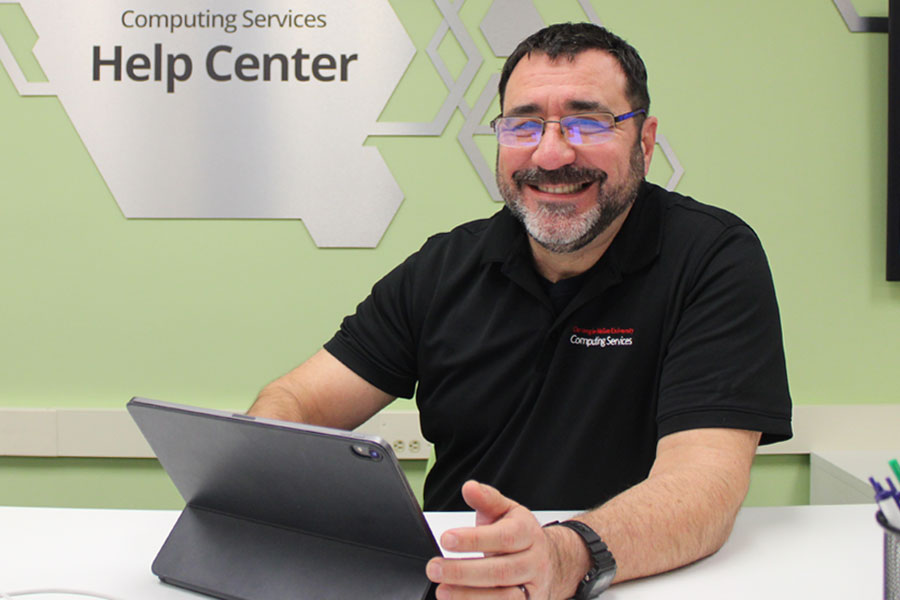 May 01, 2023
Our Help Center is Here to Support You!
Hey summer students! Did you know Computing Services is here and ready to help? If you've got a tech question, no worries. There are several ways you can get answers this summer and beyond!
Have you met Scotty, our chatbot, yet? Find him on our website by clicking the red bubble icon on any page, then type a keyword or question to get started.
Scotty is designed to answer your most common questions. In addition, he'll also search our website, where we have how-to guides for all services we support. Find information to get started with printing, Google Mail, connecting to campus Wi-Fi, and more!

Got a Question? Chat Now!
Need help finding an answer to a tech problem? Contact the Computing Services Help Center at it-help@cmu.edu or 412-268-4357 (HELP). Phone and email support are available Monday – Friday from 8:30 a.m. – 6 p.m.

If an issue can't be resolved through email or phone support, the Help Center accepts requests for in-person, scheduled appointments Monday – Friday from 10 a.m. – 3:30 p.m.
The Help Center's hours change throughout the year (including during holidays), so check the Help and Support page for up-to-date information.
Check Out our YouTube Channel
We also offer a selection of YouTube videos that provide step-by-step guidance to help you get started with CMU's services.