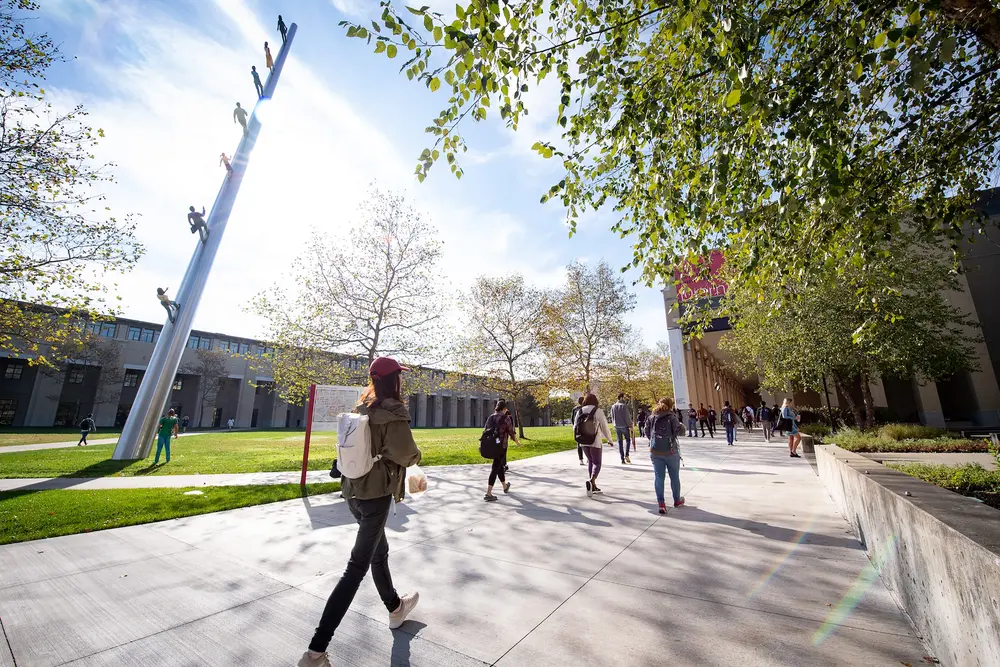 Get to know our community of dreamers, doers, ponderers and performers by attending Turn Tartan Experience!
About Turn Tartan Experience
The Turn Tartan Experience is designed to immerse you in all things Carnegie Mellon. You'll have the opportunity to hear from faculty, talk to current students, and ask any questions you may have about the life of a Tartan. Review session offerings and register below!
About Celebration of Diversity Series
Our Celebration of Diversity Series is focused on issues of diversity, equity and inclusion, allowing you to hear from current community members and learn how Carnegie Mellon supports a transformative experience for our students. Celebration of Diversity takes place in conjunction with Turn Tartan Experience, and we encourage you to register for sessions from both events.
Dates and Times
Our Turn Tartan Experience and Celebration of Diversity Series events will return in Fall 2023. Check out recordings from this fall's sessions below!
Sessions and Offerings
You'll pick and choose which sessions to attend. After you register, you can add or remove programs to your personal Turn Tartan Experience schedule using the link in your confirmation email. Typical sessions include:
Academic Sessions
Hear from faculty about Carnegie Mellon's six academic colleges:
College of Engineering
College of Fine Arts
Dietrich College of Humanities & Social Sciences
Mellon College of Science
School of Computer Science
Tepper School of Business
Additionally, you can learn more about two of our most popular interdisciplinary options: BXA Intercollege Degree programs and the Integrative Design, Arts and Technology (IDeATe) program.
Campus Experience Sessions
Learn more about getting involved and getting the support you need with sessions from campus partners including:
The Center for Student Diversity and Inclusion
Student Academic Success Center
Career and Professional Development Center
Undergraduate Research Office
Study Abroad
Campus Health and Wellness
We'll also be offering student-led, identity-based sessions as a part of our Celebration of Diversity Series.
Tartan Ambassador Sessions
Experience our campus with the Tartan Ambassadors by taking a Virtual Campus Tour and a Virtual Residence Hall Tour.
Our Ambassadors are also excited to answer your questions about life at Carnegie Mellon during a Tartan Talk current student panel.
Office of Admission Sessions
We encourage you to invite your parents or guardians to join you for an in-depth Financial Aid Session.
Get a Sneak Peek
We recorded many of our sessions during our Fall 2022 Turn Tartan Experience series. Ahead of our 2023 events, check out any recorded sessions of interest.