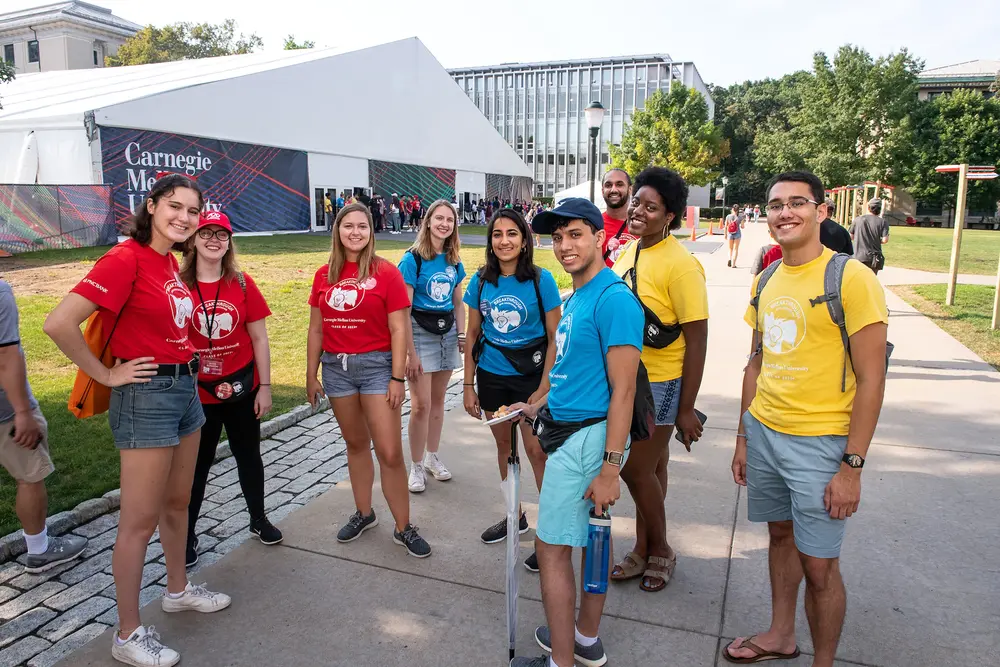 At Carnegie Mellon, our different backgrounds motivate and propel us. Register for Celebration of Diversity Series to learn how Tartans of all kinds have a place in our community.
About Celebration of Diversity Series
Our Celebration of Diversity Series is focused specifically on issues of diversity, equity and inclusion at Carnegie Mellon. By attending this online programming, you can join community-led, identity-based sessions discussing the experiences of and resources available to historically underrepresented student groups. Sessions will also cover issues of justice and equity in higher education. Family members are invited to take part in a session hosted by our Center for Student Diversity & Inclusion.
About Turn Tartan Experience
The Celebration of Diversity Series takes place alongside our Turn Tartan Experience, and we encourage you to register for sessions from both events. Turn Tartan Experience offerings include academic sessions, virtual tours, student panels and more.
Dates and Times
Our Turn Tartan Experience and Celebration of Diversity Series events will return in Fall 2023! 
Sessions and Offerings
During our Celebration of Diversity Series, you'll be able to choose the events that interest you. 
MEET THE CENTER FOR STUDENT DIVERSITY AND INCLUSION
The Center for Student Diversity and Inclusion is focused on facilitating an inclusive and transformational experience for our students. Hear from Center staff and current students about the resources available to help our historically underrepresented, LGBTQ+ and first generation students thrive within the Carnegie Mellon community.
BLACK, LATINX AND INDIGENOUS STUDENTS OF COLOR SESSION
This panel will provide the opportunity to talk to current students and learn more about the experiences of Black or African American, Latinx and Indigenous students at Carnegie Mellon.
LGBTQ+ SESSION
Join students, faculty and staff for an informal discussion about our LGBTQ+ community led by the Center for Student Diversity and Inclusion.
FIRST GENERATION SESSION
Hear from the FIRST Together @CMU, a program focused on enhancing the overall success of first-generation college students on our campus by offering opportunities to support academic, professional and campus engagement experiences.
PARENT, FAMILY & CAREGIVER SESSION
Invite your parents, guardians and family members to join this session hosted by our Center for Student Diversity and Inclusion and the Student Academic Success Center.
Dedicated to Diversity, Equity and Inclusion
Differing perspectives drive our academic excellence and spirit of innovation. But, in a world where systems have created inherent advantages for some and disadvantages for others, simply recognizing the value of our differences is not enough. We need to make things right so no one is left out.
Our goal at Carnegie Mellon is to ensure that everyone — regardless of background — has the same opportunities from admission through graduation and beyond.