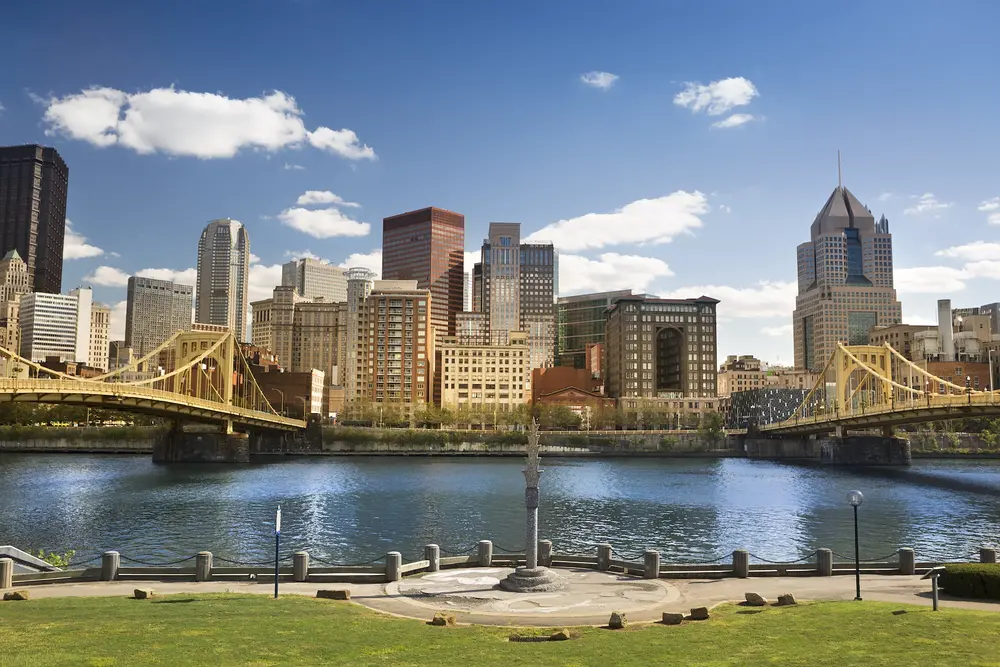 If this sounds like your kind of place, here's what you need to know about getting here.
Start planning your Pittsburgh trip with information from this page, then visit our Arriving on Campus page for information about your Carnegie Mellon visit.
by Plane
Traveling by Air
The Pittsburgh International Airport is 22 miles (about 45 minutes driving time) from the Carnegie Mellon campus. From the airport, you can take a bus to campus, rent a car or use Uber, Lyft, a taxi service or a hotel shuttle (if you are staying in a hotel that offers this service). The 28X Airport Flyer Bus (sponsored by the Port Authority Transit) is a popular, affordable option that takes about 40 minutes. It picks you up at the airport and has a stop in the heart of the Carnegie Mellon campus. The 28X is free for Carnegie Mellon students with their ID and $2.75 for other passengers. For more information about schedules and rates, please visit the official PAT website. The average Uber/Lyft/taxi fare from the airport to campus is about $45.
by Train
Traveling by Train
The Amtrak Train Station is at 1100 Liberty Avenue in downtown Pittsburgh, about four miles from campus. For more information on rates and schedules, please call 1.800.872.7245.
by Bus
Traveling by Bus
The Greyhound Trailways Bus Terminal is five miles from campus in downtown Pittsburgh. The station terminal is located at the intersection of 11th Street and Liberty Avenue and can be reached by telephone at 412.392.6526.
Megabus also offers travel to Pittsburgh, with a stop near downtown at 10th Street and Penn Avenue. Multiple Pittsburgh Port Authority bus lines that travel to Carnegie Mellon are accessible from this stop. Contact @email for more information.
Accommodations
If you plan to stay overnight in Pittsburgh, you can make a reservation at a local hotel. Many hotels provide shuttle services to campus (which we encourage you to use due to limited parking on campus). Many hotels offer discounted rates to Carnegie Mellon visitors. Make sure to ask about any CMU special rates when making reservations.
Due to security guidelines and space constraints, the Office of Admission and the Coulter Welcome Center will not be able to store any luggage or personal belongings during your visit. We apologize for the inconvenience and ask you to plan accordingly.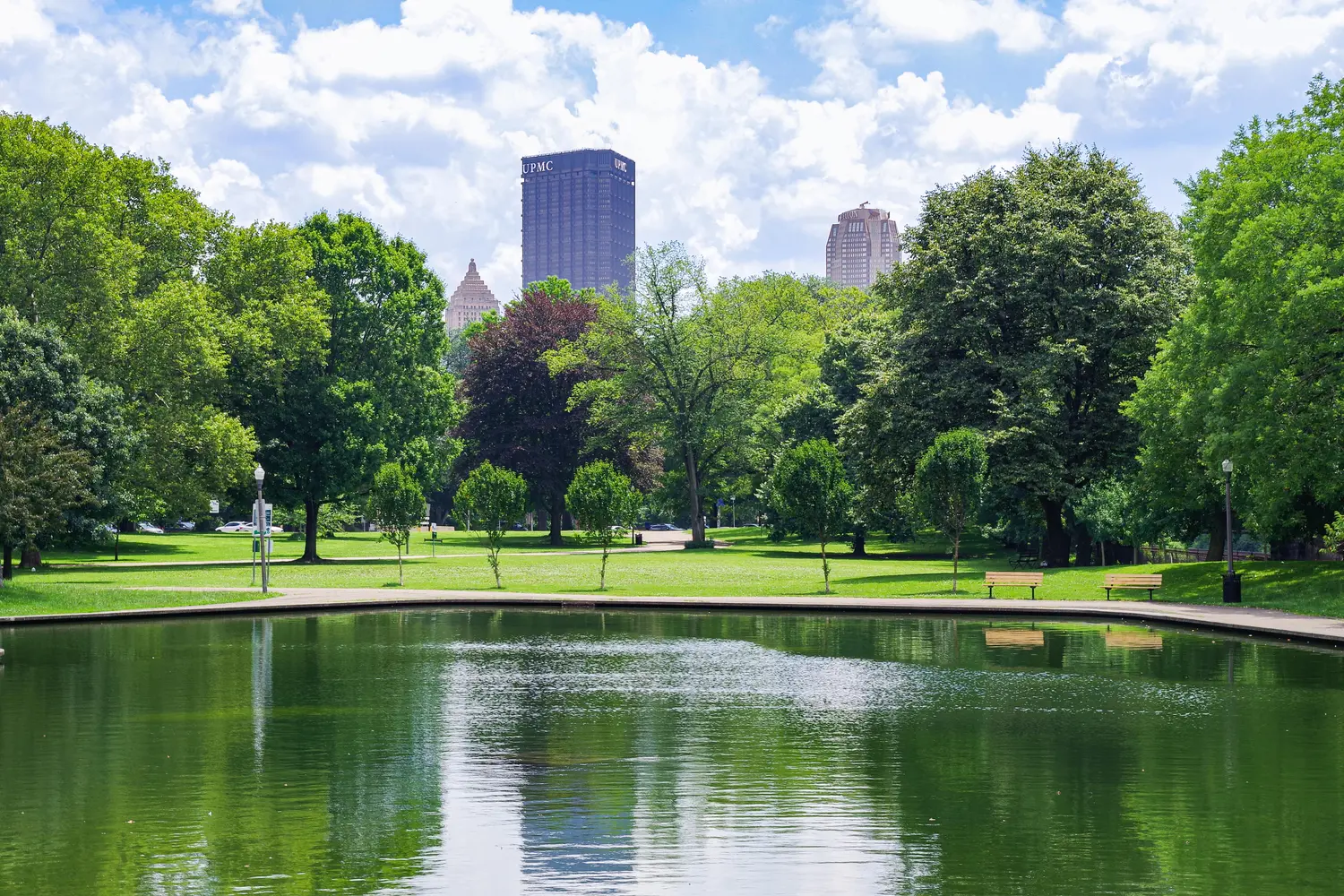 Discover Pittsburgh
Carnegie Mellon doesn't have to be the only stop on your Pittsburgh trip. The City of Bridges has much to offer, whether you stay for a weekend or for the next four years. Learn more on our Discover Pittsburgh page.