Housing & Residential Education
The residential experience at Carnegie Mellon embraces all aspects of a student's life. It's about you.
Together, Housing Services and the Office of Residential Education create a lived experience that supports, engages, and inspires students throughout their university experience. It's the place they call home, the place where they will learn more about themselves, their community, and the world around them. Within a 24/7 community of support, staff and residents build meaningful relationships that inspire exploration, growth, and learning.
First-Year Move-In Day Photo Gallery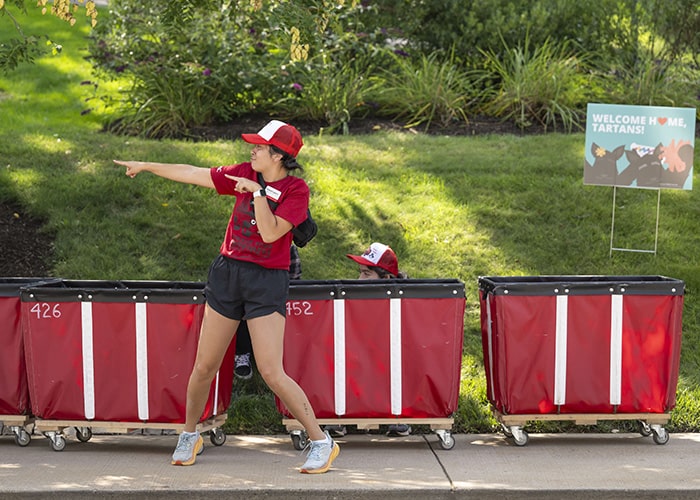 Welcome to the Margaret Morrison Avenue Neighborhood!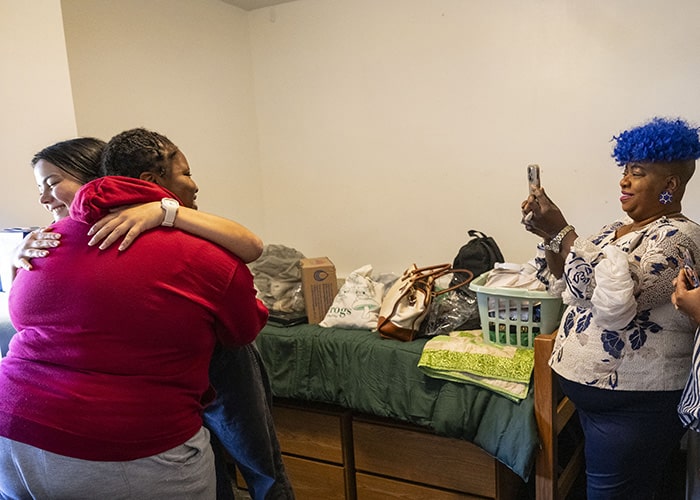 The sweet beginnging to what will hopefully be a lifetime of friendship.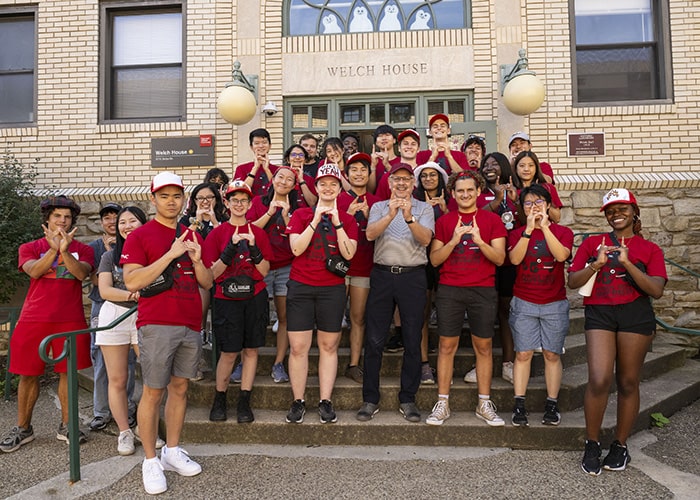 President Farnam Jahanian poses with student staff from the Hill.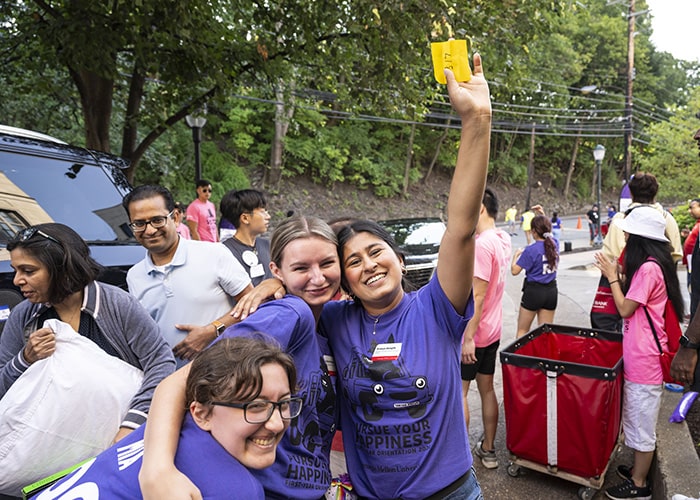 Whose house? Mudge House!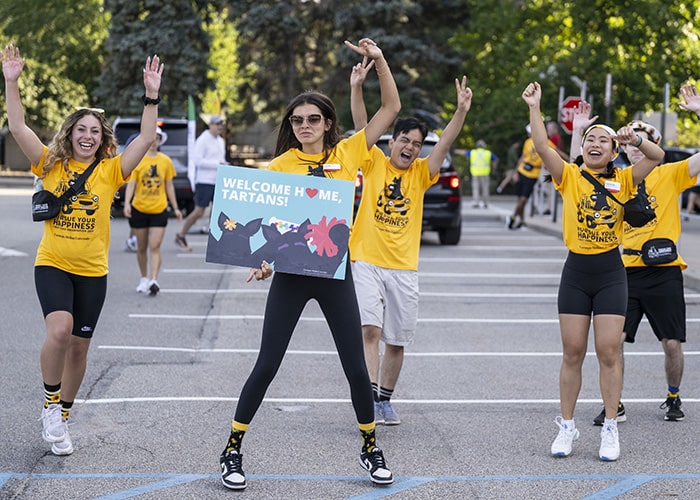 The Morewood E-Tower team welcomes new students with a little dance.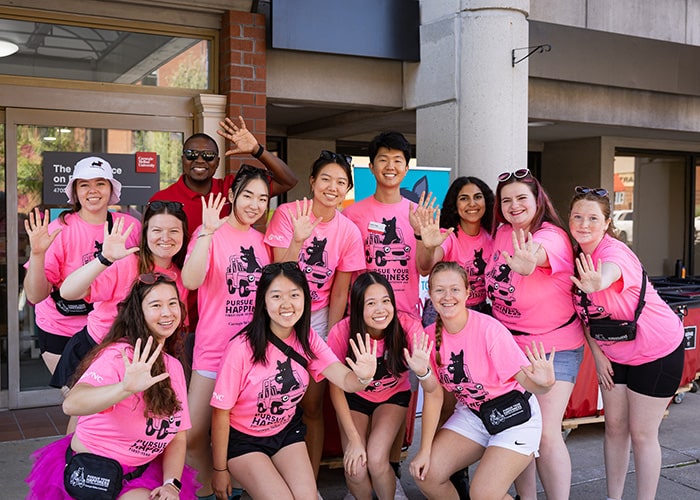 The Fifth Avenue Neighborhood's color is ... pink! And the mascot is a flamingo.
Have to have the green shades to match the green t-shirts to celebrate Stever House.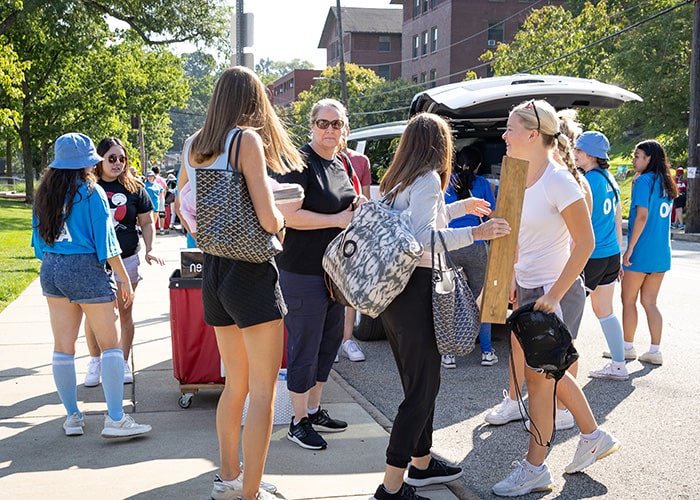 All hands on deck to help new students move into Big Blue = Donner House!
What's life like at CMU?
Follow @lifeatcmu to find out.