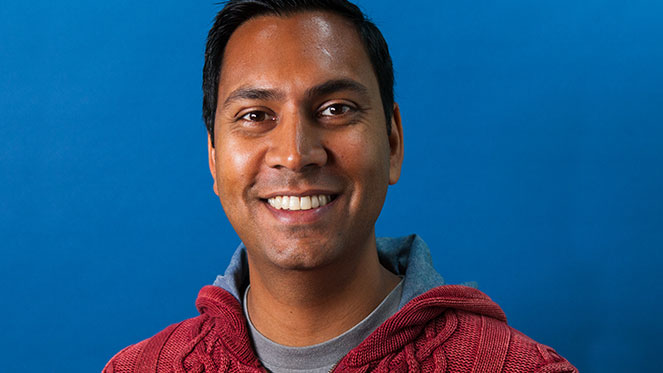 February 23, 2017
Event: What They Don't Want You To Know
By Shilo Rea
Navigating through a career often requires making decisions without all of the information.
Carnegie Mellon University alumnus Vishwas Prabhakara, the general manager of Yelp Reservations, will return to campus to talk to students about the impact career choices can have in the years that follow. Prabhakara, a 2002 Dietrich College of Humanities and Social Sciences graduate with degrees in information systems and economics, loves to build products and scale businesses that positively impact people's lives. He will share some of the decisions he made throughout the first 15 years of his career, and what he wishes he knew when making those decisions on Thursday, March 30 at 12:30 p.m. in Posner Hall (Tepper) 151.
"Often the only way people make the best choice is because they got lucky," Prabhakara said. "My education and career has always operated at the intersection of technology, media and business, so the decisions and insights should apply to a wide variety of Dietrich College and CMU students."
Prior to joining Yelp Reservations, known as the easiest to use and fastest growing restaurant management and reservations software, Prabhakara was CEO of BeRecruited and helped millions of high school student-athletes pursue their passions while saving over half-a-billion dollars in tuition. He has also held senior level positions at ESPN, Digg and was founder and CEO of Fanvibe.
Following CMU, Prabhakara received an MBA from Harvard Business School. He participated in Y Combinator in 2010 and was named to the Business Insider Silicon Alley 100 and 16 Entrepreneurs to Watch lists.
"We are delighted to welcome Vishwas back to campus. Part of our mission in Information Systems is to prepare our students to be future innovators and thought leaders in their chosen professions," said Randy Weinberg, director of the Information Systems Program. "Vishwas is certainly a great example of how a CMU education can help launch people into successful careers. We look forward to learning about his personal trajectory and how our students can benefit from his experiences as they begin their own professional journeys."
Prabhakara's talk, "What They Don't Want You To Know," is part of the Dietrich College Entrepreneurs Speaker Series and is co-sponsored by CMU's Swartz Center for Entrepreneurship. The lecture is free and open to the public.
Previous Dietrich College Entrepreneurship Speakers