October 11, 2016
LGBT Demographics Expert to Speak at CMU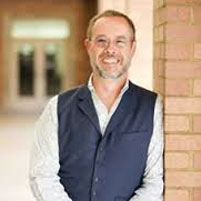 Gary J. Gates is a trailblazer in demographic, geographic and economic research on LBGT individuals and families.
A 2000 graduate of Carnegie Mellon University's H. John Heinz III College School of Public Policy, Gates wrote a groundbreaking doctoral dissertation that analyzed characteristics of same-sex couples using U.S. Census data. He co-authored "The Gay and Lesbian Atlas" and his work is regularly featured in peer-reviewed journals and media outlets including NPR and the New York Times. CMU recognized Gates' accomplishments with an Outstanding Recent Alumni Award in 2008.
Gates will present the 2016 CMU Kim and Eric Giler Lecture in the Humanities at 4:30 p.m. on Monday, Oct. 24 in Porter Hall 100. The lecture is free and open to the public.
His talk, "LGBT Research: Science in the Public Square" will focus on the emerging trends in the field, as well as the challenges of capturing an accurate snapshot of an underrepresented population.
"Bringing someone like Gates to a research institution like CMU—who happens to be an alum and an award recipient—is exciting," said Ashley Grice, CMU's coordinator of LGBTQ+ resources. "His research validates the notion that LGBT individuals have always been part of the fabric of our nation, and it serves as a reminder that the LGBT population plays a dynamic role in our CMU community."
Kim and Eric Giler established the Giler Lecture in the Humanities to support visits from leading scholars and internal workshop events for students in the Humanities Scholars Program and across campus. Kim Giler is a 1978 graduate of CMU with degrees in English and Spanish. Eric Giler graduated from CMU with an MBA and is the founder and CEO of Brooktrout, Inc., which develops high tech telecommunications equipment.
Gates' lecture is also sponsored by CMU's University Lecture Series, Alumni Association, Residential Education, the Office of the Assistant Vice Provost for Graduate Education and the Humanities Scholars Program.
_____
By Emily Stimmel