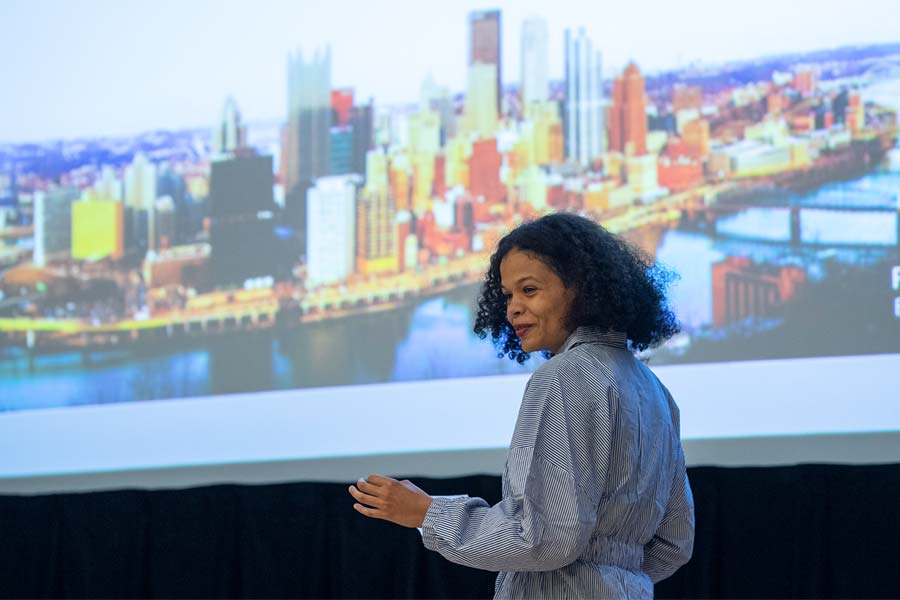 July 19, 2018
Students Learn How To Speak Up! About Their Studies
Carnegie Mellon University students participated in this year's Speak Up! Program, a five-part cross-disciplinary communication skills seminar for undergraduate summer researchers hosted by the Undergraduate Research Office. The program culminated in a July 13 event with public presentations modeled after the graduate-level Three Minute Thesis presentations.
Most of this summer's Speak Up! Students participated in the Summer Undergraduate Research Fellowship (SURF) program. Undergraduates in the Dietrich College of Humanities and Social Sciences Honors Fellowship Program and the Summer Undergraduate Research Experience in the College of Engineering also took part. Other university offices involved in Speak Up! included the Global Communications Center and the Career and Professional Development Center.
Maggie Mertz, a global studies and creative writing senior participating through the Dietrich College Senior Honors Fellowship, won the People's Choice Award, which was voted on by student participants for her project, "Do Movies Matter?" She is conducting research on female representation in the film industry with Sharon Dilworth, associate professor of English and director of creative writing.
Research can be difficult when you feel "you're just in your own bubble," Mertz said. "But when you have to tell people about your research, it can help you feel more positive about your work."
Pictured above: Paloma Sierra Hernandez, a senior studying creative writing and drama in the Bachelor of Humanities and Arts program and member of the Dietrich College Honors Fellowship, was a finalist in the competition.