May 19, 2015
Working for Change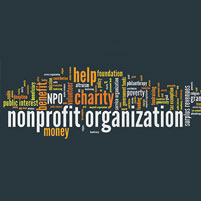 With a shared passion for making a difference, Dietrich College of Humanities and Social Sciences alumni are making their mark in the nongovernmental organizations (NGOs), nonprofit and community-organizing arena. Their years at Carnegie Mellon helped pave the way.
"CMU was my microcosm," said Kamilah Woods (DC'02), a project manager and business advisory consultant to federal government clients and public sector entities.
"Many things from my CMU experience have shown up in my work life, whether it's learning how to work in teams, be a contributor or talk to people from differing backgrounds," shared Woods, an
ethics, history and public policy major.
"Those experiences showed me how to value diversity."
Sach Takayasu (DC'85) followed her startup passion to join
Asian/Pacific Islander American Chamber of Commerce & Entrepreneurship
as CEO after 16 years with IBM and despite a competing offer from Google. "A comfort with technology is ingrained in CMU students and alumni," she said. "It really differentiates you."
Amy Badiani (DC'11, HNZ'12), currently with
Ashoka
, agreed, relaying how as a new employee, she illustrated a new organizational approach using a Word chart. It quickly made it to the CEO's desk and throughout the organization.
"You would be surprised how important it is just having that base of technical understanding," added Claire Morgenstern (DC'09), the online fundraising manager for the
Natural Resources Defense Council
who was previously with the Conservation Law Foundation.
"CMU's no-excuses environment is also very helpful," she continued. "You take that attitude into the workplace and establish yourself as someone who knows how to work hard and support their teammates."
Takayasu concured. "The CMU work ethic and discipline are off the charts," she said. "From a manager's perspective, you shine."
Morgenstern, who majored in professional writing, highlighted the value of CMU's many resources and the strength of the CMU network, both in finding opportunities and references.
"The network helps in very unexpected ways," she said. "You stay in touch with all these brilliant people who go on to do amazing things. When opportunities arise, you naturally gravitate toward the people you went to school with."
This impressed sophomore
international relations and politics
major Rachel Karp (DC'17). Karp attended the NGOs, Non-Profits, & Community Organizing panel session at this year's
Under Construction: Building Your Future
event.
"It's interesting to hear about the importance of connections—not just for the sake of making them but how college friends to volunteer co-workers can unintentionally become future connections that can help others," she said.
"This diverse group of people work in different areas of activism," added Thatcher Montgomery (DC'17), a double major in
technical writing
and
philosophy
, "and while they come from different perspectives, they make similar points."
Caitlin Williams (DC'16) is considering being involved in, or starting, a nonprofit during her career. She found it interesting that none of the alumni took the exact path they thought they would in college.
"It's reassuring to see that we really don't have to have our entire career path planned out when we graduate from CMU to be successful," said Williams, a double
Chinese Studies
and music performance major. "Many of the alumni ended up where they are now because they were willing to take a chance, and I will certainly remember that in the future."
Learn more about Dietrich College's annual Under Construction event.
_____
By:
Melissa Silmore