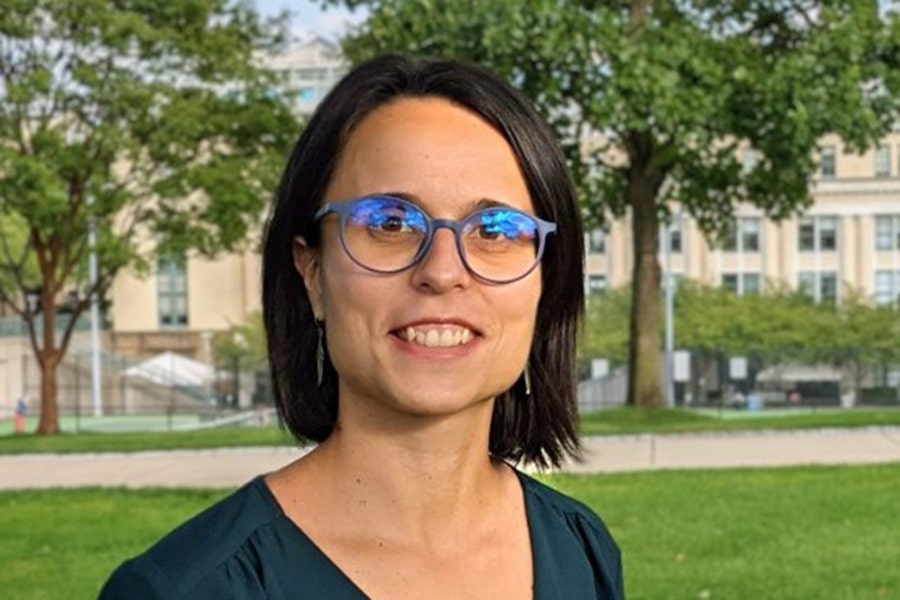 August 22, 2022
Dietrich College Alumna Joins Faculty
By Stefanie Johndrow stef(through)cmu.edu
Nuria Ballesteros Soria has joined Carnegie Mellon University as a special faculty member in the Dietrich College of Humanities and Social Sciences' Dean's Office.
Ballesteros Soria received her Ph.D. in Second Language Acquisition from the Department of Modern Languages in May. At various points in her doctoral studies, Soria participated in fellowships with the Dietrich College, Eberly Center for Teaching Excellence, and Student Academic Success Center. In fall 2020, Ballesteros Soria also received Dietrich College's Graduate Student Teaching Award.
"CMU has been an incredible home for me over the last four years. CMU's faculty, students, and staff have truly shaped who I am as an instructor, educational developer and researcher. My new position is a great opportunity for me to pay back the CMU community by contributing to curriculum design, program assessment, faculty success and student learning across Dietrich College," Ballesteros Soria said.
During her three-year appointment, Ballesteros Soria will teach two courses to first-year students as part of the Grand Challenge Seminars. All first-year students are required to take a Grand Challenge Seminar, which is co-taught by multiple faculty members and focuses on real, complex global problems like health disparity, racism or data and democracy.
Ballesteros Soria will also coordinate faculty development, with an emphasis on the new General Education program, which launched in fall 2021. Ballesteros Soria will collaborate with other members of the General Education program on assessments and building capacity for senior capstone experiences.