November 27, 2019
Fred Rogers' Neighbors: A Carnegie Mellon Story
CMU alumni share stories of their time on "Mister Rogers' Neighborhood"
By Michael Henninger mhenninger(through)cmu.edu
Media Inquiries
Julie Mattera
Marketing and Communications
CMU recently highlighted connections to "Mister Rogers' Neighborhood," including the work of Psychology Department alumna Hedda Sharapan (DC 1965). She contributed to the production from its beginning and later represented the show at professional child development conferences. Later, Sharapan became the director of Early Childhood Initiatives for the Fred Rogers Company, and continues to work as a script consultant for the popular "Daniel Tiger's Neighborhood," an Emmy-winning animated children's program created by Fred Rogers Productions that continues Rogers' legacy. For her work over the years, she was named a Senior Fellow at the Fred Rogers Center and received an honorary doctorate from St. Vincent College where the center is located.

Read more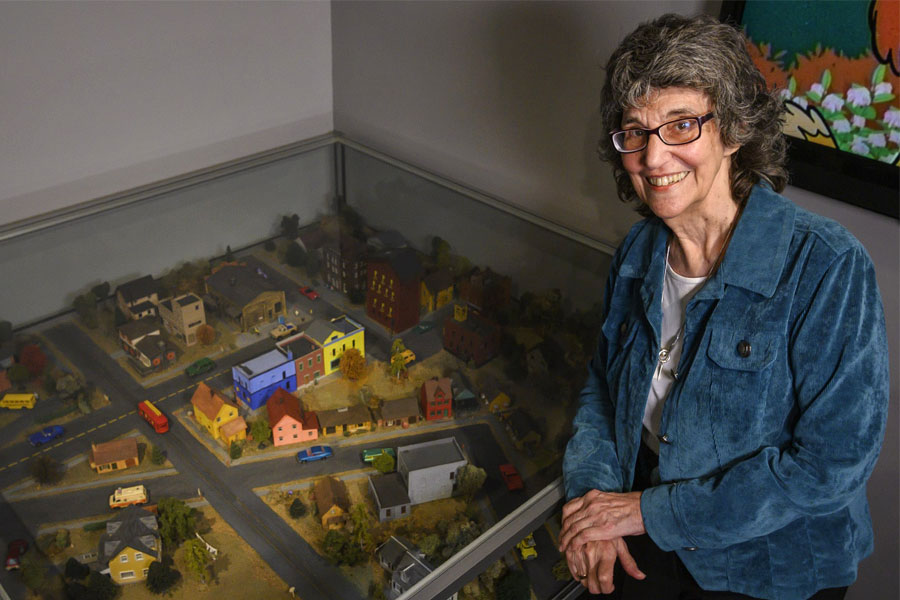 In addition to her staff role on "Mr. Rogers' Neighborhood," alumna Hedda Sharapan became the voice of Mrs. Frogg.