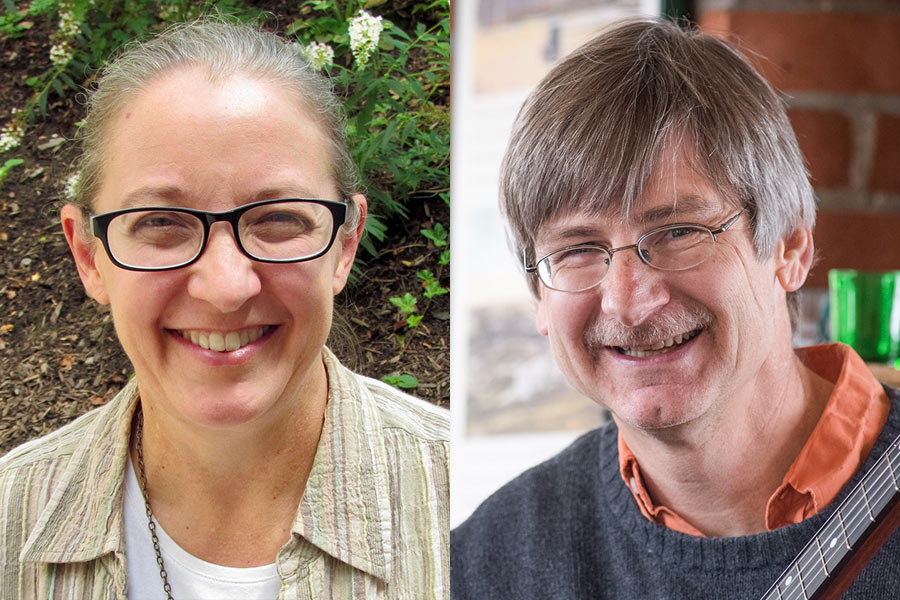 March 28, 2019
Sharon Carver Named Associate Dean for Academic Affairs
Media Contact
Abby Simmons
412-268-6094

Sharon Carver, teaching professor of psychology and director of the Carnegie Mellon University Children's School, has been named associate dean for academic affairs at the Dietrich College of Humanities and Social Sciences, effective July 1.

Carver will replace Brian Junker, who has served in the role since fall 2012. Junker will return to a full-time appointment as a professor in the Department of Statistics & Data Science in the summer.

"Brian was an invaluable associate dean," said Dietrich College Dean Richard Scheines. "He spearheaded the revision of the general education program (which he will continue to do as a member of the steering committee); ran a series of experiments to improve our efforts to recruit undergraduate admits; helped create our first-in-the-nation major in Behavioral Economics, Policy and Organizations; and worked closely with Associate Dean Jay Devine, Assistant Dean Jen Keating, and Assistant Dean Ana Maria Ulloa-Shields to oversee all things undergraduate at Dietrich. He is also an excellent human being, and a far better guitarist than I will ever be!"

While continuing to lead the Children's School, Carver will spend one-quarter of her time in the associate dean role. She will reduce her teaching load and university committee work in order to support Dietrich College initiatives, particularly those related to the undergraduate General Education curriculum and advising.

Carver, who earned her Ph.D. in cognitive psychology from CMU in 1986, joined the Psychology Department as a faculty member and director of the Children's School in 1993. She received the Dietrich College's 2010-2011 Elliott Dunlap Smith Award for Distinguished Teaching and Educational Service.

"I am thrilled that Sharon has agreed to join the college's leadership team, and I look forward to collaborating with her as we work to continuously improve the educational programs and environment at the Dietrich College," Scheines said. "Sharon is known for her expertise in learning sciences and her dedication to the CMU student experience in and out of the classroom. In education, she is an expert's expert. She is also a wonderful colleague and great leader."