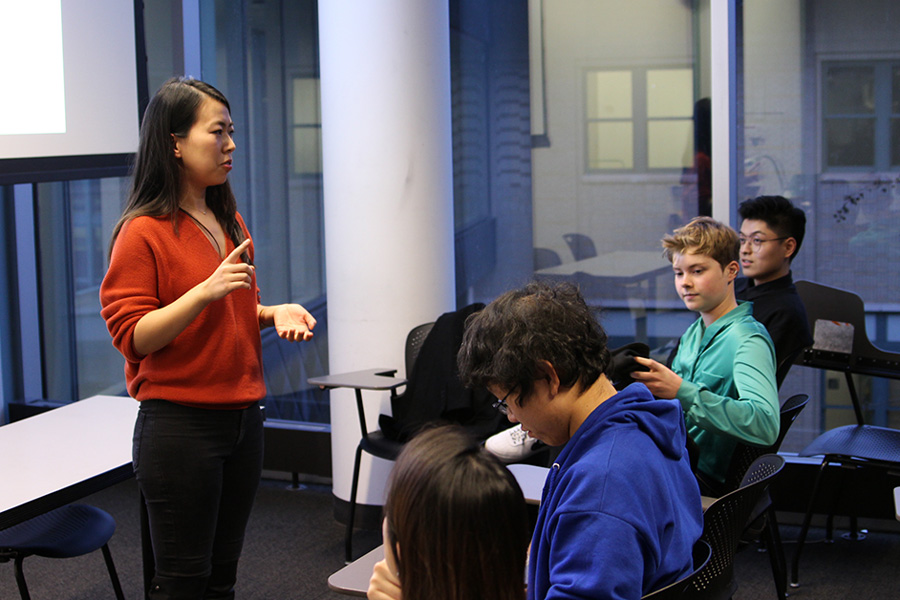 November 28, 2018
Xiaofei Tang Receives Dietrich College Graduate Student Teaching Award
Xiaofei Tang, a Ph.D. candidate in the Department of Modern Languages' Second Language Acquisition Program, is the recipient of the 2018–2019 Dietrich College of Humanities and Social Sciences' Graduate Student Teaching Award.
"Xiaofei is an exceptionally strong teacher who, with demonstrated success, devotes great attention to methodology, students' learning and cultivating their confidence and well-being," said Susan G. Polansky, Department of Modern Languages head and teaching professor of Hispanic Studies.
While it is atypical for graduate students to teach at all levels in the Department of Modern Languages, Tang, who joined the department in 2015, has taught both elementary and advanced-level courses in Chinese Studies.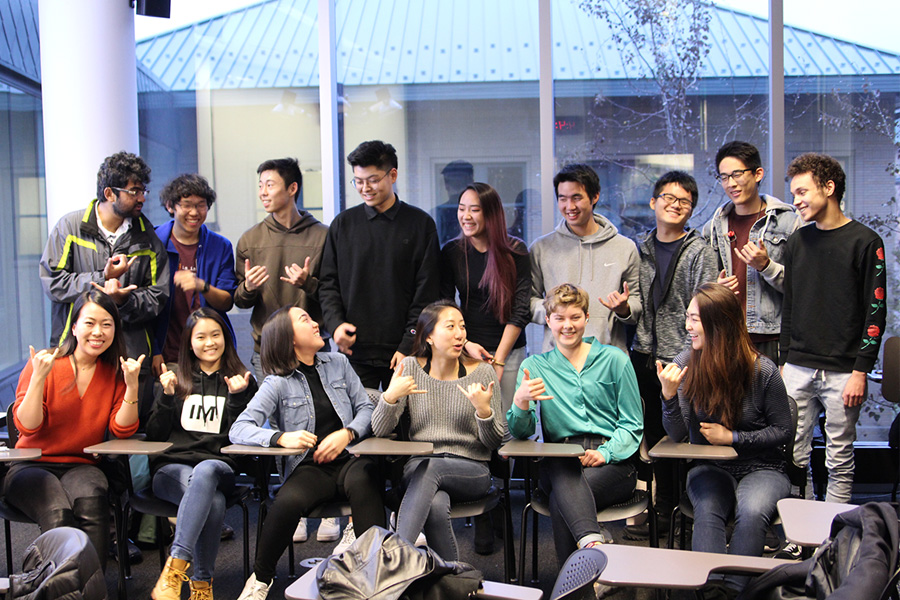 Angela Nguyen, a junior studying policy and management in the Department of Social and Decision Sciences, took Tang's Elementary Chinese I course and appreciates her approach to student engagement.
"Xiaofei's individualized attention helps to instill in each student a genuine desire to advance their language skills beyond the hours of class," Nguyen said. "Xiaofei is big on giving feedback after administering learning assessments and makes sure to check in on the learning process of each student, emphasizing that each student faces their own learning curve and acquires language ability at a different pace."
In her teaching statement, Tang said her goal is to help students become active language learners and cultural ethnographers.
"I teach a foreign language with the goals of building students' communicative competence and empowering students to take ownership of their own learning. I expect my students to transfer the linguistic and socio-cultural competence they developed from the classroom into real-life situations," Tang wrote.
Tang has received a number of awards, including the National Federation of Modern Language Teachers' Associations Dissertations Support Grant, the Andrew W. Mellon Fellowship in Technology-Enhanced Learning, the Barbara Freed Award for Research on Language Learning and a Graduate Student Research Grant Award.
Tang's research looks into the effectiveness of using a digital game, "Questaurant," to promote Chinese learning. In the game, the player takes on the role of a robot that works in a restaurant in China. The robot runs numerous quests to help the customers and gain rewards. Through the quests, the player interacts with different characters in 10 different social scenarios. The game — designed and developed by Tang and a team of CMU faculty and students — is designed to engage learners in contextualized language practice.
Pictured above: Xiaofei Tang with her Chinese culture class.