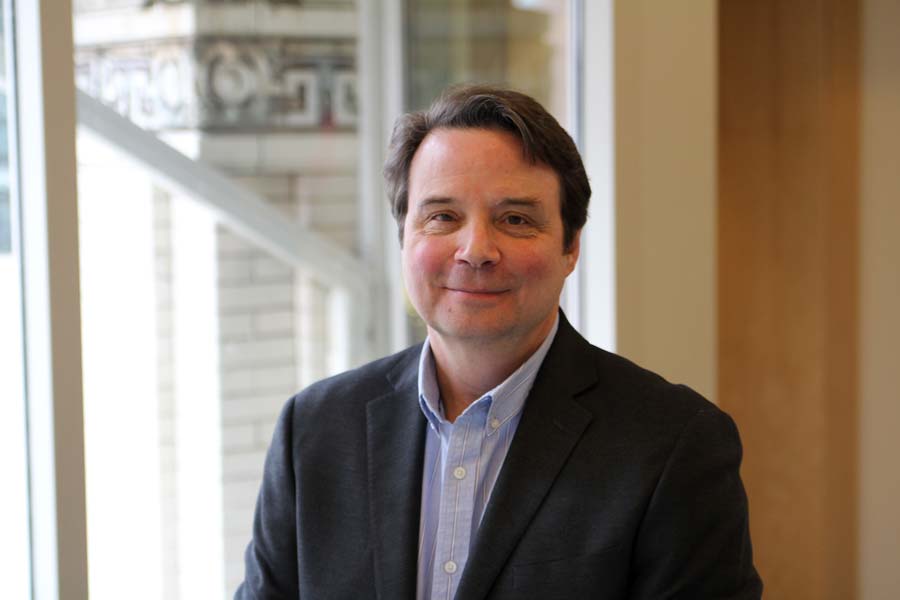 July 27, 2018
Joseph Mertz To Direct Carnegie Mellon's Information Systems Program
Carnegie Mellon University has selected Joseph Mertz as interim director of its Information Systems Program (IS) in the Dietrich College of Humanities and Social Sciences, effective July 1. Mertz, a teaching professor in IS and in the Heinz College of Information Systems and Public Policy, succeeds Randy Weinberg, who has led the program for 18 years and is retiring from CMU in December.
IS is an internationally recognized undergraduate program for students who want to lead change at the interfaces of technological, organizational, and societal systems. IS faculty conduct research ranging from global systems to machine learning for computing systems and intelligent agents.
"I am delighted that Joe has agreed to lead IS. He brings great energy and skill to IS, and his work on sending students overseas to consult for small governments or non-profits is genuinely transformative," said Richard Scheines, dean of the Dietrich College. "We are combining forces with Heinz College to re-think undergraduate IS as a joint program involving both colleges, and Joe is the perfect choice to help lead that effort. "
Mertz joined CMU in 1988 as a graduate research assistant in the Department of Engineering and Public Policy and became a faculty member in 2002 as an associate teaching professor in the Heinz College and School of Computer Science. Mertz joined IS in 2010.
Mertz's teaching focuses on two threads: developing technical-professional leadership skills and using technology for development. Since 1998 he has developed and taught a "Technology Consulting in the Community" course that has engaged students as technology consultants, helping over 300 nonprofit organizations, schools and businesses in the Pittsburgh regions. Mertz also oversees the Technology Consulting In The Global Community Program, which has sent over 100 students to 14 developing countries to help government ministries and NGOs improve their strategic use of technology.
"This is an exciting time of growth and opportunity for the IS program," Mertz said. "We have high demand from applicants to the program as well as employers wanting our graduates. I am looking forward to working with both the Dietrich and Heinz Colleges to expand the program and build new opportunities for our undergraduates to be involved in cutting-edge information systems research."