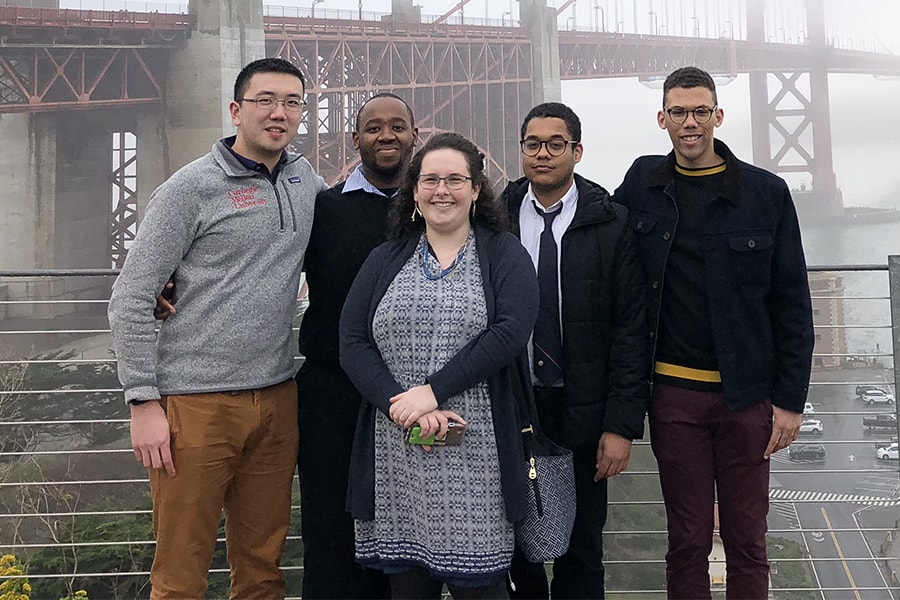 February 09, 2018
Students See How Security, Policy, Strategy Align in Silicon Valley
Recently, students from the Institute for Politics & Strategy (IPS) were able to experience the political side of Silicon Valley.
To provide students the opportunity to see the current issues and potential careers with technology, public policy and international and domestic security, IPS organized the trip for the inaugural cohort in its International Relations and Politics Accelerated Master's Program (IRP/AMP).
Over three days, students met with Safra Catz, the chief executive officer of Oracle Corporation; Ray Lane, a partner emeritus at Kleiner Perkins Caufield and Byers and former chairman of CMU's Board of Trustees; and Eric Schmidt, the executive chairman of Alphabet, among others.