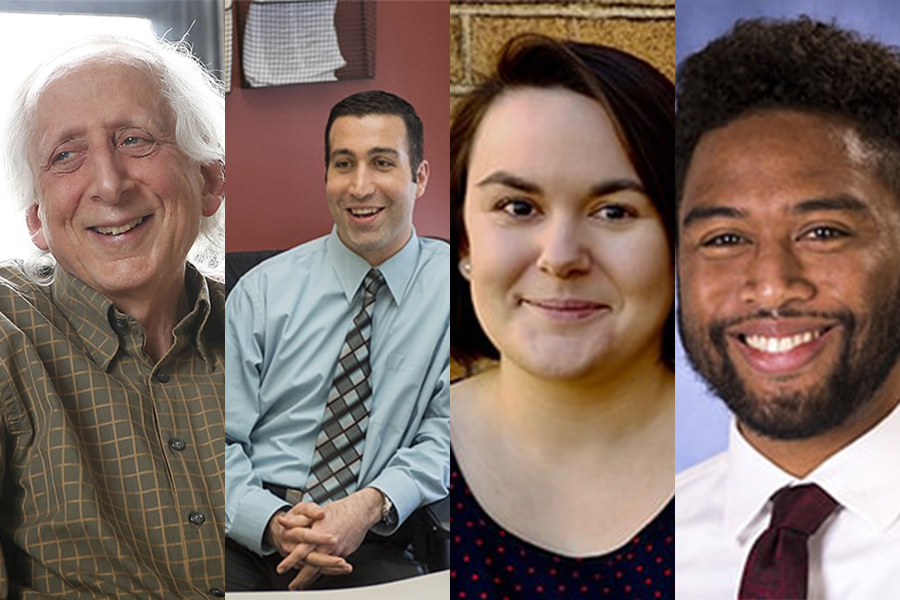 April 23, 2018
Celebrating the Best in Education, Teaching, Mentoring and Outreach
This year's Celebration of Education ceremony, which honors the recipients of six awards covering education, teaching, outreach, advising and mentoring and innovation, will take place at 4:30 p.m., Monday, April 30 in the Cohon University Center's Rangos Ballroom.
The Graduate Student Teaching Award winner and the Graduate Student Service Award winner also will be recognized, as well as college teaching award winners and Wimmer Faculty Fellows.
Four members of the Dietrich College community are being honored this year.
William H. and Frances S. Ryan Award for Meritorious Teaching
Baruch Fischhoff
Howard Heinz University Professor of Engineering and Public Policy (EPP) and Institute for Politics and Strategy
Award for Outstanding Contributions to Academic Advising and Mentoring
Gary DiLisio
Principal Academic Advisor, Information Systems
Graduate Student Teaching Award
Aidan Kestigian
Doctoral Student, Department of Philosophy
Graduate Student Service Award
Kevin Jarbo
Doctoral Student, Cognitive Psychology