College Teaching Awards
The College Teaching Awards honor exemplary teaching by faculty members within the seven colleges at Carnegie Mellon. Each college selects their own recipient(s) based on specific criteria and they are chosen throughout the academic year, depending on the college's award cycle. The most recent awardees are again recognized at the Celebration of Education Award Ceremony.
2022-2023 Award Recipients
College of Engineering
Benjamin Richard Teare Teaching Award
Mark Bedillion
Teaching Professor, Mechanical Engineering
Professor Mark Bedillion joined Carnegie Mellon University's Department of Mechanical Engineering in fall 2016 and currently holds the rank of teaching professor. Prior to joining CMU, Professor Bedillion was an associate professor at the South Dakota School of Mines and Technology. His industry background includes a seven-year career at Seagate Technology, where he worked on research and development of servo-control architectures. He is currently collaborating with Aerotech Inc. to implement novel feedforward control systems for various precision positioning applications.
Professor Bedillion currently serves as the chair of the Undergraduate Education Committee and director of academic operations for the Mechanical Engineering Department. His teaching interests include mechatronics and control systems courses at both the undergraduate and graduate levels. He has developed four new courses and taught a total of 10 different classes while at CMU. His research interests include STEM education, control applications in precision engineering and control applications in robotic systems.
College of Fine Arts
Henry Hornbostel Teaching Award
Imin Yeh
Associate Professor of Art
Director of Foundational Studies
Imin Yeh is an interdisciplinary and project-based artist working in sculpture, installation and participatory events. Her projects use print media as a technical tool for realizing the ambition of large-scaled work, and print as a conceptual strategy for exploring free, exchange and craft-based economies. The projects utilize repetitive handcraft and mimicry as a strategy for examining the issues around the unseen labor and production that lies behind our many unconsidered everyday objects. Recent exhibitions include the San Jose Museum of Art, Asian Art Museum (San Francisco) and the Contemporary Jewish Museum (San Francisco). She has been an Artist in Residency at Montalvo Art Center (Saratoga, CA), Blue Mountain Center (New York), Sandarbh Artist Workshop (Partapur, India) and at Recology San Francisco. Yeh is the recipient of a Eureka Fellow​ship from the Fleishhacker Foundation and an Individual Artist Grant from the San Francisco Arts Commission.
Dietrich College of Humanities and Social Sciences
Elliott Dunlap Smith Award for Distinguished Teaching and Educational Service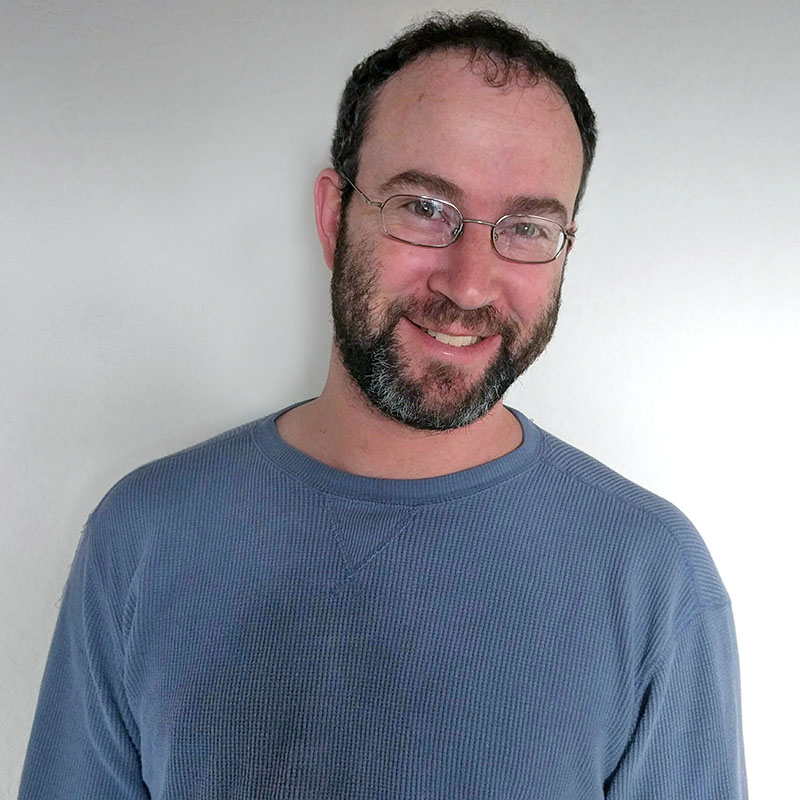 Daniel M. Oppenheimer
Professor, Social and Decision Sciences and Professor of Psychology
Danny Oppenheimer is a professor of decision sciences who studies judgment, decision making, metacognition, learning and causal reasoning, and applies his findings to a diverse array of domains, such as charitable giving, consumer behavior, education, electoral outcomes and how to trick students into buying him ice cream. He is the author of more than 50 peer-reviewed articles and books including "Democracy Despite Itself: Why a System That Shouldn't Work at All Works So Well" and "Psychology: The Comic Book Introduction." Professor Oppenheimer's courses at CMU include Introduction to Psychology, Human Intelligence and Human Stupidity, Thinking in Person vs. Thinking Online, Political Rhetoric and a Ph.D. level course in judgment. He has won awards for research, teaching and humor, the latter of which is particularly inexplicable given his penchant for truly terrible puns.

Heinz College of Information Systems and Public Policy
Martcia Wade Teaching Award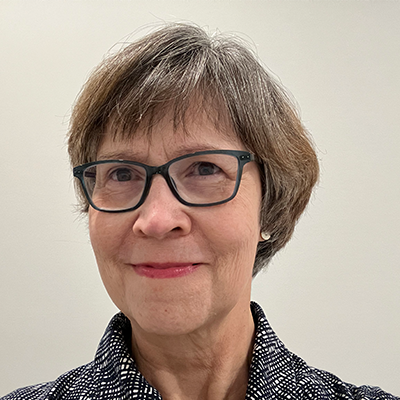 Karyn Moore
Associate Teaching Professor
Karyn Moore joined the Heinz College faculty in 2006. Over the years, Karyn taught a variety of database management courses including all the core courses serving students from degree programs in both the School of Information Systems and Management and the School of Public Policy and Management. In addition, she taught introductory courses in data analytics and business process modeling. She also served as an academic advisor for the data analytics concentrations in both the Information Systems Management and Public Policy programs. In 2007, she won the Teaching Excellence award from the Master of Science in Information Systems Management (MISM) program.
From 1988 to 2006, Karyn served in a variety of administrative and academic leadership roles at Heinz. As its first program director, she oversaw the development and delivery of the Master of Science in Information Technology degree program, one of the first programs at Carnegie Mellon University to offer both on-campus and remote learning. As an associate dean, she launched the Master of Science in Information Security Policy and Management program.
In May of 2022, after a very satisfying career, Karyn retired from Carnegie Mellon University.
Mellon College of Science
The Richard Moore Education Award
John Mackey
Teaching Professor, Mathematical Sciences and Computer Science
John Mackey came to Carnegie Mellon in 2003 and proudly served as director of undergraduate studies and associate department head in mathematics for several years. He served as faculty organization chair in 2009 and now serves as co-faculty lead on the Richard King Mellon Science building. He is at his happiest when he is in the classroom with students.
The Richard Moore Education Award
David Yaron
Professor, Chemistry
David Yaron is a Professor in the department of chemistry at Carnegie Mellon University. He received his undergrad in chemistry from Wilkes College in 1983, a Ph.D. from Harvard in 1990 and did postdoctoral work at MIT before joining CMU in 1992. He develops quantum chemical methods for large systems, including especially organic materials for electronic and photophysical applications. Most recently, he has been working on ways to integrate machine learning into quantum chemical models and has developed a neural network that performs quantum chemical calculations within the network.
As an educator, David has made significant contributions to the field of chemistry education. As an instructor in general chemistry at CMU, he has developed innovative ways to promote active and conceptual learning among his students. He has also led a number of projects that, with funding from public and private foundations, have developed online resources for chemical education at the college and high school level (see current projects). His ChemCollective project offers a virtual lab to complement paper-and-pencil homework with activities in which students design and interpret their own experiments. As lead of the Open Learning Initiative General Chemistry courses, he is helping develop online materials for hybrid courses that help close gaps between well-prepared and less-well-prepared students in two-year and four-year institutions throughout the country. He has also developed materials for use in high school throughout the country and co-chaired the College Board Committee that redesigned Advance Placement (AP) chemistry as part of a national initiative to promote better teaching and learning in high schools. 
The Julius Ashkin Teaching Award
Markus Deserno
Professor, Physics
Markus Deserno is a professor in the department of physics at Carnegie Mellon University. He works in the field of theoretical and computational biophysics, with a focus on lipid membranes and proteins, using a diverse spectrum of techniques that range from coarse-grained molecular dynamics simulations up to differential geometry and statistical field theory. He received his Ph.D. from the Max Planck Institute (MPI) for polymer research in Mainz, Germany. After graduation, he held a postdoctoral research position at UCLA, followed by a group leader position back at the MPI, before he joined CMU in 2007. Between 2014 and 2020 he served on the editorial board of the Biophysical Journal. He is a fellow of the American Physical Society and has recently received the Thomas E. Thompson award from the Biophysical Society. He has taught a wide variety of courses at CMU, ranging from graduate-level statistical mechanics to a CMU-wide general elective course, "Physics for Future Presidents," which teaches the science behind the headlines.
School of Computer Science
Herbert A. Simon Award for Teaching Excellence in Computer Science
Michael Taylor
Assistant Teaching Professor, Computer Science
Mike Taylor has taught 15-112 Fundamentals of Programming and Computer Science since the fall 2018 semester, first as a Mark Stehlik Postdoctoral Teaching Fellow and subsequently as an assistant teaching professor.
In 2016, Mike completed his Ph.D. at Carnegie Mellon University as a member of the Robotics Institute's CREATE (Community Robotics Education And Technology Empowerment) Lab, where his research focused on low-cost air quality sensing, automated sensor calibration, data visualization and technology literacy. This research contributed to the formation of Airviz Inc., which provides affordable air quality monitoring to communities and individuals seeking to understand and limit fine and ultrafine particulate exposure. Related research in Uganda also led the Taylor family to form Sylvia's Sisters, a non-profit dedicated to reducing education and socioeconomic disparities by providing menstrual supplies to disadvantaged students.  
Mike's pedagogy is heavily influenced by his project-based learning experience at Franklin W. Olin College of Engineering, where he received his undergrad in electrical and computer engineering in 2010. He believes the first step to becoming a versatile problem solver is learning to embrace every mistake as an opportunity for growth. He hopes his students will become interdisciplinary explorers who value creativity and kindness as much as cleverness.
Tepper School of Business
Gerald L. Thompson Teaching Award in the B.S. Business Administration Program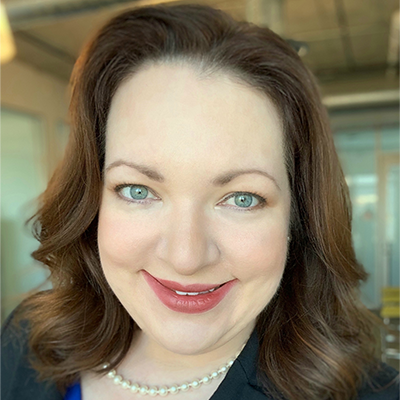 Carla Bevins
Assistant Teaching Professor, Business Communication
Carla Bevins is an assistant teaching professor of Business Communication at the Tepper School of Business. At CMU, Dr. Bevins teaches UBA Business Communication, Business Presentations, Professional Communication for Economists, Communication: Social Media in Action and MBA Management Presentations. She is also the Faculty Advisor for the undergraduate Carnegie Mellon Business Association (CMBA) and Women in Business (WIB).
Prior to joining the CMU faculty, Dr. Bevins taught in the School of Information Sciences at the University of Kentucky (UK) and as a visiting educational scholar at Qingdao Technological University. She also served as a faculty fellow with the Center for the Enhancement of Learning and Teaching at UK. She earned her B.A. in english and creative writing with a concentration in public relations from Butler University and her Ph.D. in communications from UK. She holds graduate certificates from UK in health communications, medical behavioral sciences, statistics and distance education. Her dissertation work focused on translating and implementing a Continuing Medical Education program from a first-world to a third-world setting in Kenya.
Richard M. Cyert Teaching Award in the B.S. Economics Program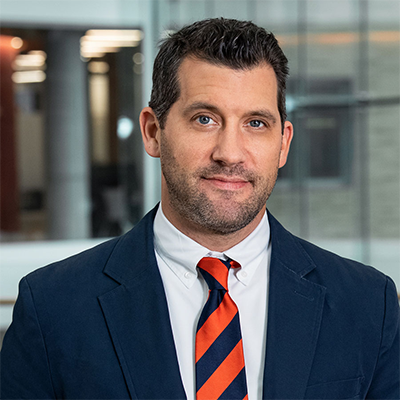 Nicholas Z. Muller
Lester and Judith Lave Professor of Economics, Engineering and Public Policy
Nicholas Muller is the Lester and Judith Lave Professor of Economics, Engineering and Public Policy and works at the intersection of environmental policy and economics. His interdisciplinary research projects focus on estimating individual discount rates and risk preferences using historical pricing data, comparing air pollution and climate damages from electric vehicles to conventional vehicles, estimating air pollution damage from energy production, measuring the impact of transporting freight in the United State on air pollution and climate and analyzing the inequality in market and augmented measures of income. He teaches microeconomics and environmental and natural resource economics and has published papers in the American Economic Review, Science and Proceedings of the National Academies of Science.
MBA George Leland Bach Excellence in Teaching Award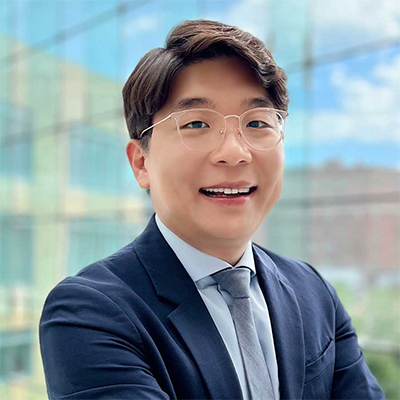 Sunkee Lee
Frank A. and Helen E. Risch Assistant Professor of Organizational Theory and Strategy
Sunkee Lee is the Frank A. and Helen E. Risch Assistant Professor of Organizational Theory and Strategy at the Tepper School of Business, Carnegie Mellon University. His research interests include organization design, organizational learning and microfoundations of firm strategy and performance. He currently serves as an editorial board member of the Strategic Management Journal, Organization Science and the Journal of Organization Design.
Dr. Lee's work has been published in top management journals such as Management Science, Organization Science and the Strategic Management Journal, and cited by well-known media outlets, including The Economist, BBC, The Wall Street Journal and Harvard Business Review. His research has received several prestigious awards, including the William H. Newman Award for Best Paper Based on a Dissertation and the BPS Division Distinguished Student Paper Award at the 77th Annual Meeting of the Academy of Management, as well as the MK-AKMS Young Scholar Award at the 80th Annual Meeting of the Academy of Management. He was also the recipient of the Xerox Junior Faculty Chair in the Tepper School of Business in 2019.
At the Tepper School, Professor Lee teaches one of the core MBA courses, Corporate Strategy, for which he was selected by his students as the recipient of the George Leland Bach Teaching Award for Excellence in the Classroom in 2022. Dr. Lee also teaches various doctoral courses such as Strategic Management and taught the undergraduate Organizational Behavior course for three years from 2018 to 2020.
Dr. Lee earned a bachelor's degree in business administration from Korea University, a master's degree in business administration from Seoul National University and a Ph.D. in management (strategy) from INSEAD. In his early 20s, he served in the South Korean Army for two years as an intelligence agent and was honorably discharged as a sergeant. He joined the Tepper School in 2017 after completing his doctoral degree at INSEAD.
Dean's Award for Outstanding Teaching in the MSBA program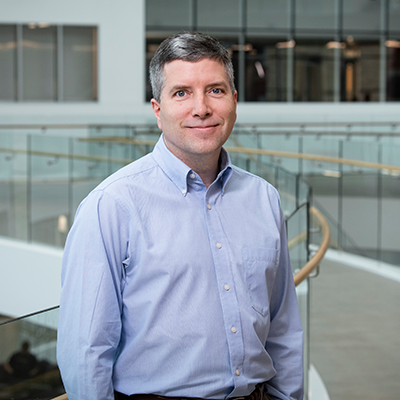 Alan Montgomery
Professor of Marketing; Head, Ph.D. Program
Dr. Alan L. Montgomery is a professor of marketing at the Tepper School of Business and has a courtesy appointment with the Machine Learning Department in the School of Computer Science at Carnegie Mellon University. He received his Ph.D. and MBA in business from the University of Chicago in 1994. The main focus of his work is the application of analytical methods to solve marketing problems. Typically this work leverages his background in statistics, economics, and machine learning. His fields of interest include electronic commerce, retailing and consumer financial decision-making. Some current research projects include measuring the impact of piracy on music and movie sales, dynamic user profiling using clickstream data, customization of pricing strategies to micro-markets, automated approaches to the analysis of sales data using Bayesian methods and econometric approaches to consumer mental accounting.